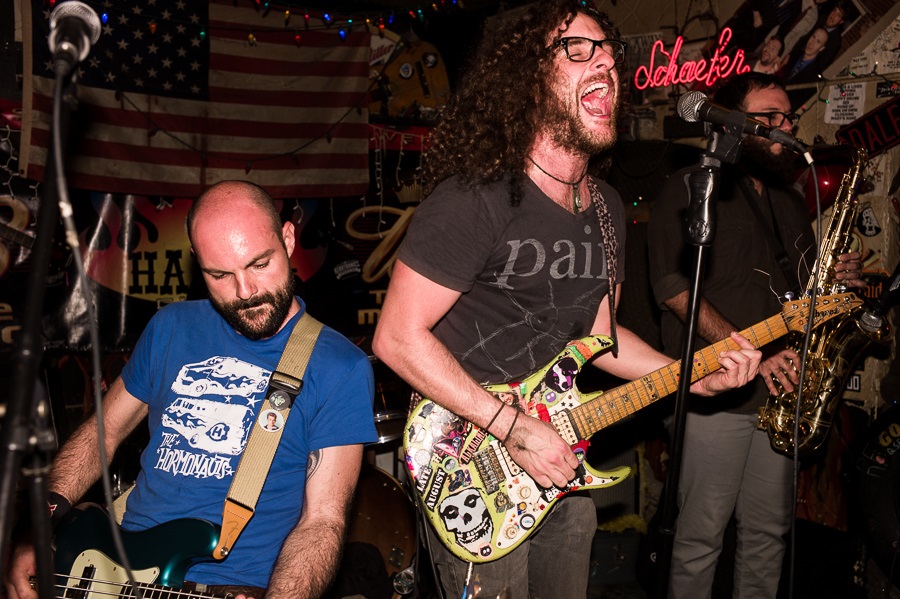 30 July 2015
Photo by géka / gekaart.com
Shanghai, China's Round Eye returned to New York City in support of their stellar self-titled debut album on Ripping released earlier this year. Since their successful US tour with Daikaiju last summer, there have been some lineup changes: Italian architect, Livio, replaced bassist Spacker Dave Vestaloyne and Puerto Rican jazz saxophonist Robert Gomez now filled the shoes of Peter Jackson, who couldn't make it due to scheduling conflicts. As usual, guitarist, Chachy, remained in front as the lead voice of the band and drummer Jimmy Jack held it all together in the back with his dynamic percussion skills.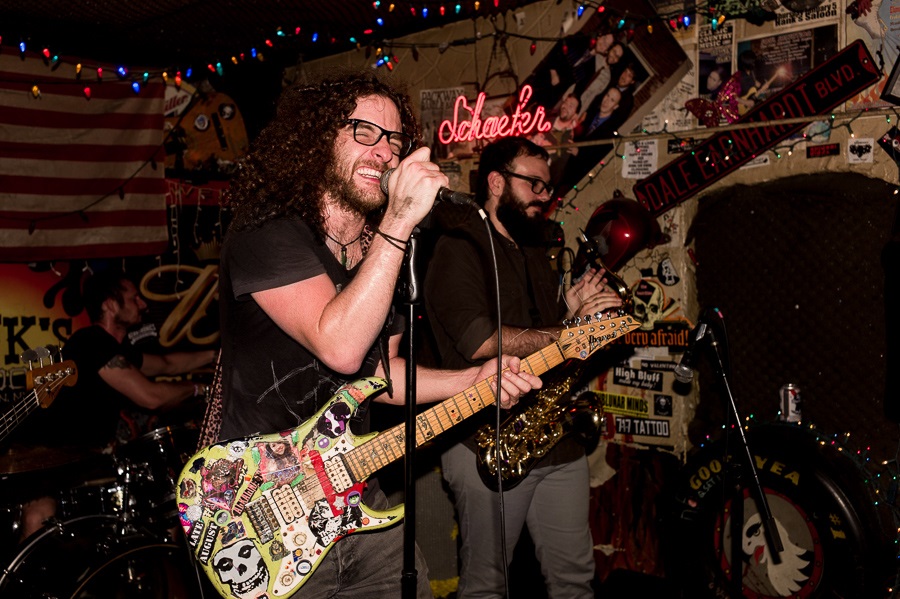 Photo by géka / gekaart.com
The set consisted mainly of songs from Round Eye and their split with Libyan Hit Squad, including the driving instrumental, "Carne Seca", with some new material that sounded promising for the next release. Throughout, the new members earned their keep, as Gomez, having never heard the band before joining them on tour, improvised wildly over their Detroit-inspired Stooge-rock, while Livio's presence not only enhanced the group's overall chemistry, but his gritty bass sound also added an extra punch that nobody knew was necessary until it was there.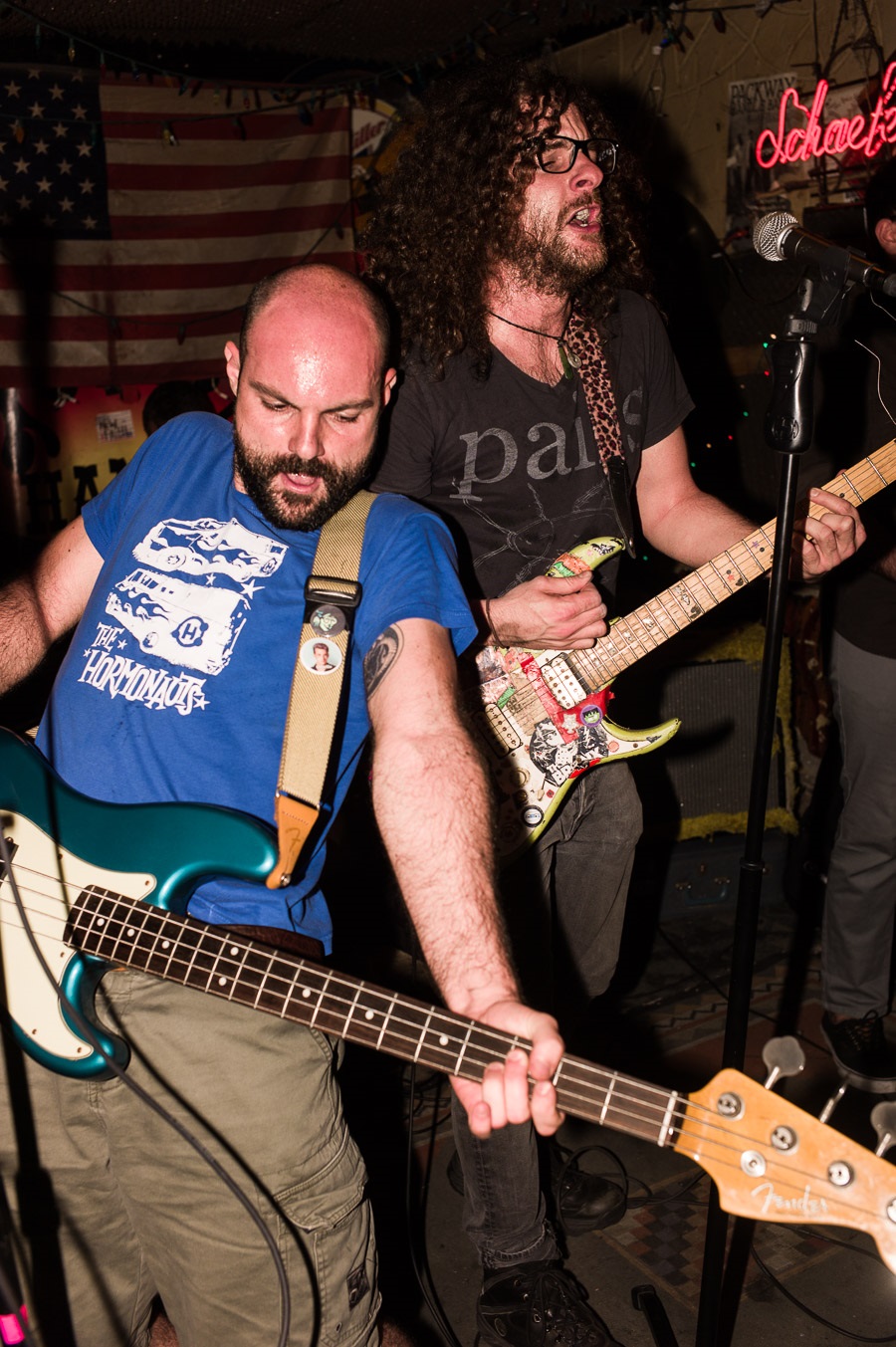 Photo by géka / gekaart.com
They ended with a special request, "Fear the Consequence," which can be heard on this Top Ten podcast and then it was over. The band packed up their equipment and got ready for the road to New England to finish the remainder of their tour like the true soldiers they are. In all likelihood, they'll be back next summer, so keep your eyes open and don't miss them when they come back 'round.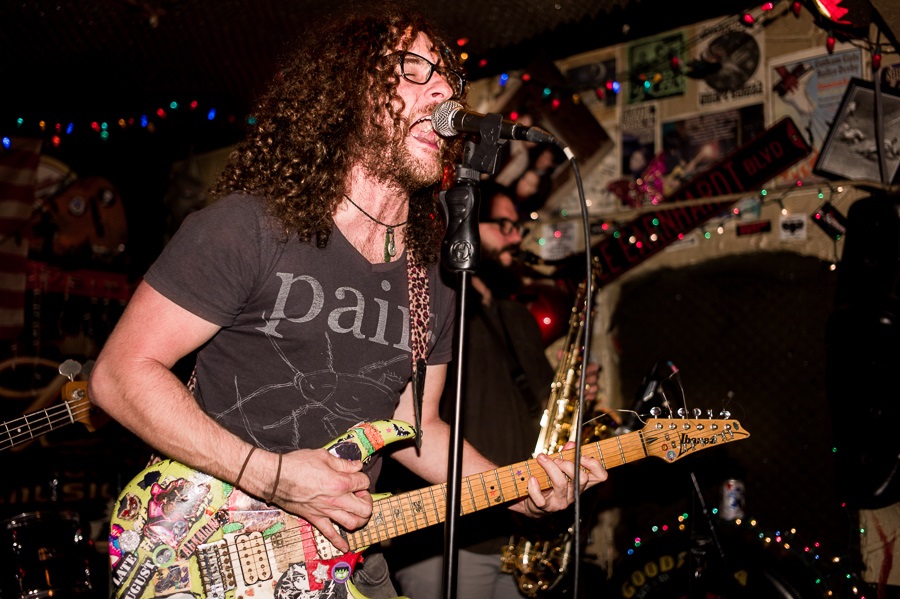 Photo by géka / gekaart.com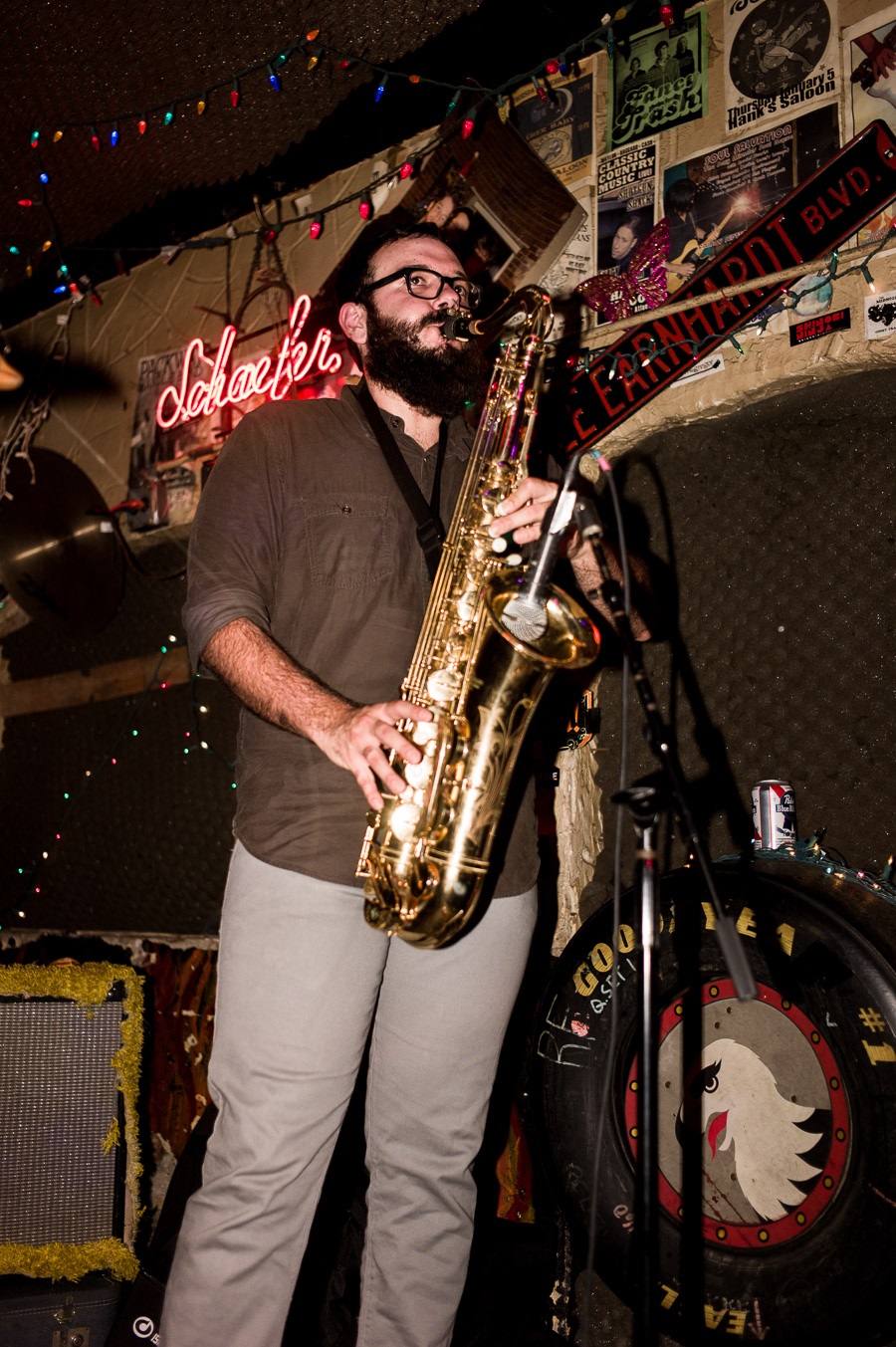 Photo by géka / gekaart.com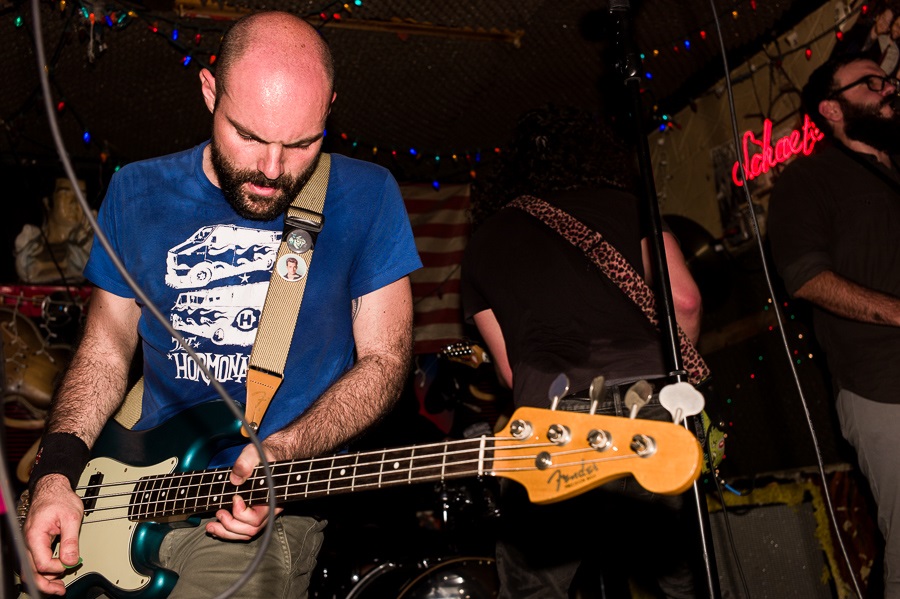 Photo by géka / gekaart.com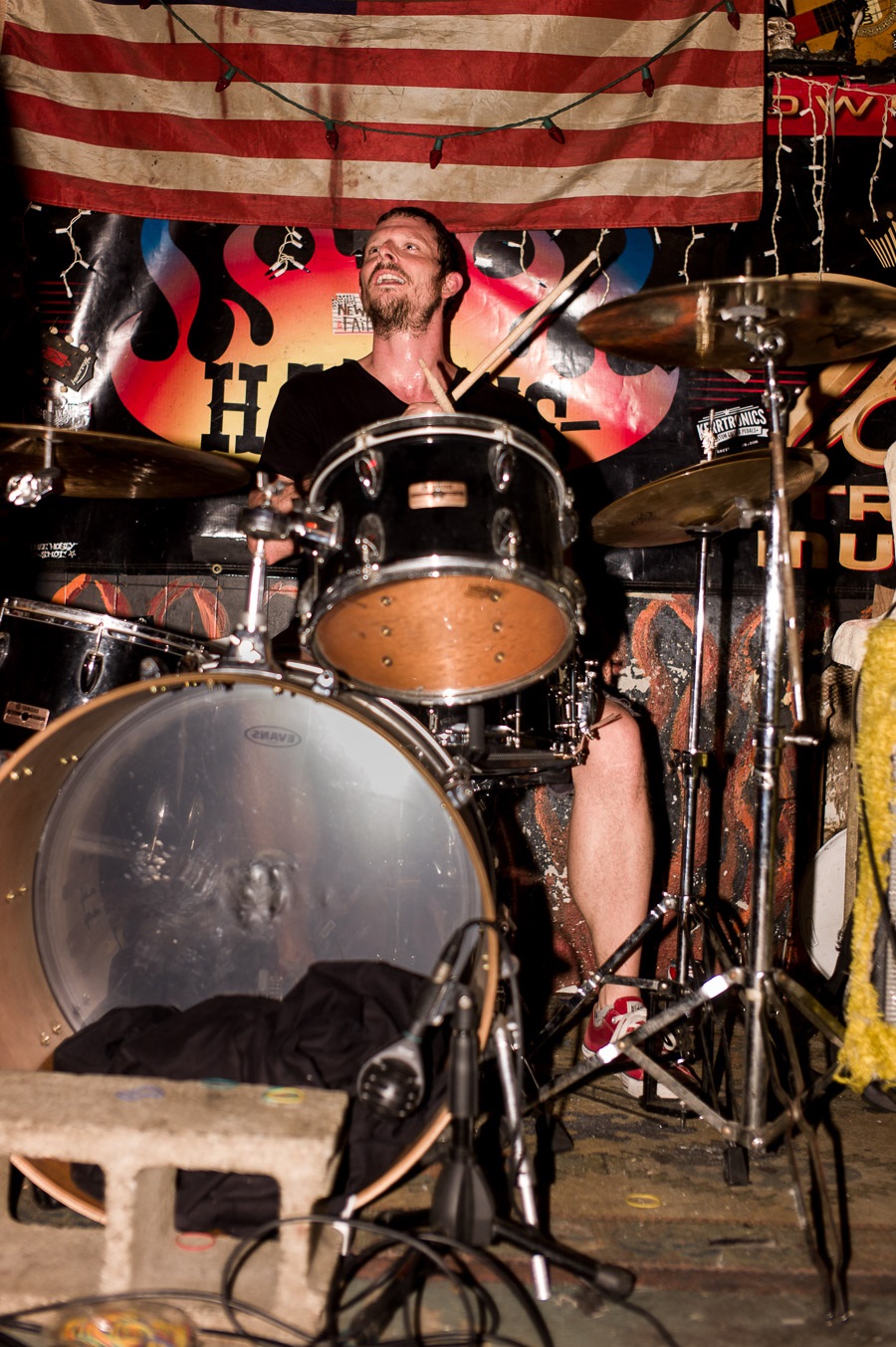 Photo by géka / gekaart.com
comments powered by