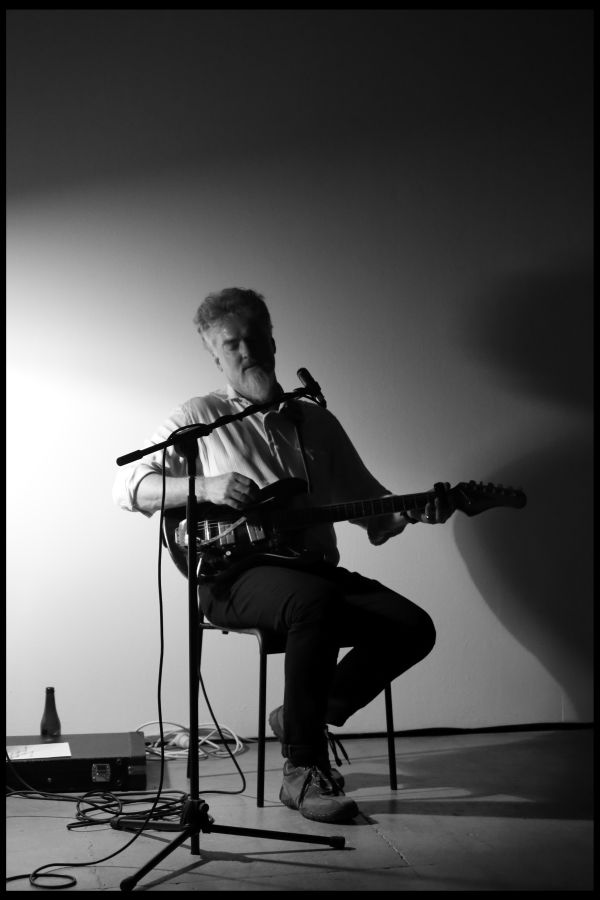 12 September 2018
Ragtime Frank – Photo courtesy of Ragtime Frank
It only takes a few bars into Ragtime Frank & The Drivers' fuzzed-out opus "Bo 1969" to figure out how Frank likes his toast — slathered in sizzling distortion, like hot butter bubbling up from the depths of the earth itself. Pile a duo of hammering drummers on top and you've got the makings of a lip-smackin' sandwich that should satisfy all manner of sonic overload junkies.
Containing all the hipshake and earthquake action that anyone could crave and then some. Let's call it Lo-Fi Big Beat. This is basement Gary Glitter, stripped of any negative connotations. Phil Spector is calling from prison demanding to know how these Aussie weirdos managed to upstage him from the flipside of the equator.
After a handful of LPs on the much-missed Negative Guest List label, Ragtime Frank, key player in The Lost Domain, comes roaring back with a primal authority. The formula is deceptively simple, but devastatingly effective: pair a towering Bo Diddley beat with supremely fried Link Wray guitars. Just add liquor. And some hollerin'. Stir. And then shake a tail feather.
Four songs of greased lightning on a 12" titled I Know Said The King courtesy of NYC's Ever/Never Records; perfect for your next eviction party.
comments powered by