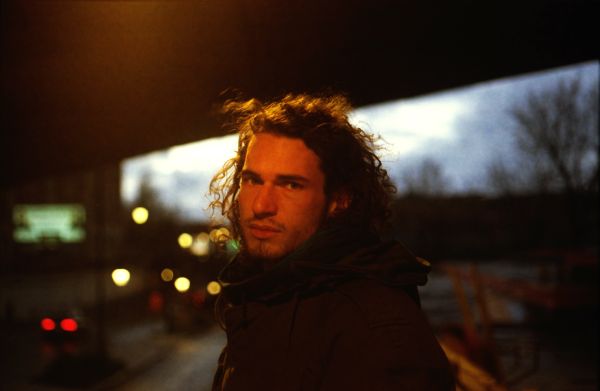 15 February 2019
Patient Hands (AKA Alex Stooshinoff) – Photo Credit: Kyle Grimsrud-Manz
Patient Hands is the solo music project of Montreal-based post-rock/ambient/folk singer-songwriter Alex Stooshinoff. His debut album, Stoic, which releases today, was written as a chronicle of a harrowing time in Stooshinoff's life when he was battling a year-long malady. Also woven into this period was the warp and the weft of mystical experience that carried him through his struggle.
Speaking about the album, Stooshinoff says, "Stoic is a love record. It's about enduring the dark night, and finding the courage to live with an open heart." He recorded Stoic following his recovery from being ill; a time he refers to as his "Stoic Summer".
Stooshinoff explains, "I had a new-found energy that felt like nothing I'd ever experienced, and I poured everything I had into the recording sessions. The ambition was to make a record I could be content with where I never to record again…. Stoic, then, is a document of those years of my life."
Originally from the Canadian Prairies, Stooshinoff's project has existed in several iterations before the settling on the name Patient Hands. The first version began in 2013, with the debut EP Stasis, which was recorded under the name Living Room. Next to follow was 2015's Patient Hands, released under the artist's given name. He then took that record's title as his current moniker and has released a truly personal, perceptive, and gently powerful debut album that will touch the heart, mind, and soul.
Track listing:
At Parting
I Shaved My Father's Face
Anaesthetic
Envelopment
Say Stay
The Poisoner
The Pale
Something Vanishing
Calm
Upcoming Dates:
February 15th 2019- Turbo Haus, Montreal, QC
February 17th 2019 – Ottawa, ON
comments powered by