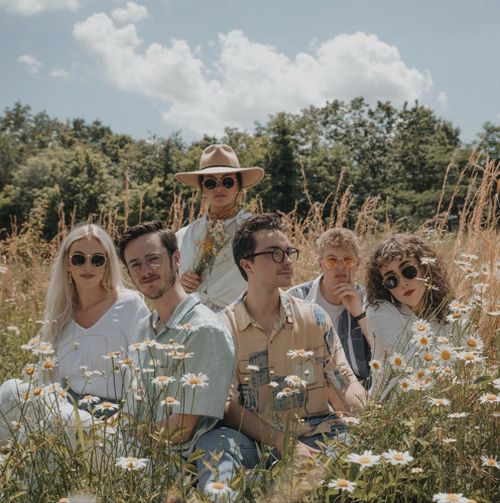 17 February 2021
Gatton – Photo Credit: Andrew Livingston
Written by: Steven Blake
Music is like a story; it's able to be passed down and retold (or replayed) years after the first incarnation was released. Where a story may be misinterpreted through years of being told by different people, covering someone's song is a sign of admiration for that artist. It also gives that song the opportunity to be re-imagined or to be reintroduced by newer artists. This is the case with Gatton and his rendition of Kacey Musgraves' "Rainbow."
Released on January 29th, Gatton reimagined Musgraves' track with a change to the title ("r a i n b o w") and moving from the original piano arrangement to an acoustic guitar foundation.
In addition, Gatton says, "You hold tight to your umbrella" in the last chorus versus Musgraves' which says, "Let go of your umbrella" in the last chorus. This is the lead-off single for Gatton's EP due this coming March.
Despite the re-envisioned composition and slight lyric changes in the last chorus, Gatton retains Musgraves' vision of a song that hits your right away.
According to Musgraves, "Rainbow" was written as a message of hope for anyone in the midst of dark times. It's safe to say that holds true for what the world has been going through since early 2020.
Gatton's use of the acoustic guitar and vocals carry the song, while maintaining controlled dynamics for a ballad-like trip to the end of the rainbow.
Lyrics:
But you're stuck out in the same ol' storm again
You hold tight to your umbrella
'Cause, darlin', I'm just tryin' to tell ya
That there's always been a rainbow
Hangin' over your head
Yeah, there's always been a rainbow
Hangin' over your head
It'll all be alright