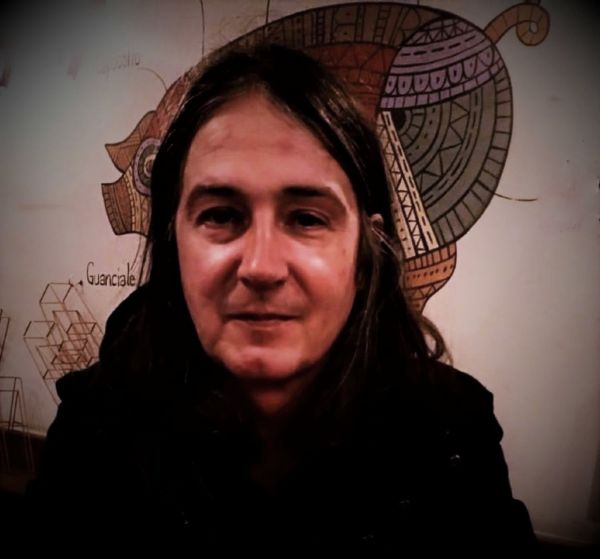 15 December 2020
Stephen Lawrie of The Telescopes – Photo Credit: Tapete Records
For over 30 years renowned British psychedelic/space/noise rock band The Telescopes have ventured into experimental music territory, creating heady compositions that are as much about the inner psyche as the outer reaches of the universe.
The Telescopes, helmed by Stephen Lawrie, invoke the kind of altered perceptions that time has shown to not only withstand repeated listening, but reveal something new whenever one ventures into the depths of their highly influential artistry.
At the core of their being, The Telescopes are an all-embracing concern, and in every sense, a constant evolution of the mind releasing endless sounds and ideas into the atmosphere, innovating and restructuring over the course of 11 albums so far, and with a 12th studio LP on the way.
Songs Of Love And Revolution will touch down on February 5th via Tapete Records. The full length is both gripping and restless, created by a four-piece ensemble that will never sound the same twice in any given environment, or to any set of ears.
Big Takeover is pleased to host the compelling "Come Bring Your Love" from Songs Of Love And Revolution. It begins as a subdued reflection that creeps along with a staccato bass line, a shivering guitar line, and muted keyboard notes.
A sense of foreboding hangs over the track, with Lawrie sing-talking in a halting, contemplative tone. The needling guitar line winds up in intensity for a while, and then suddenly fuzzed-up, hollowed out guitar noise bursts forth amid the bass line churn and chugging drum pace. Lawrie's vocals become more plaintive, but are submerged in the urgent sonic flood…
Lawrie comments, "The most revolutionary act we can all perform is to stand by our calling, to keep doing what we do, for the reasons we are conceived to do so, no matter what. We do this for love."
"Come bring your love, come bring revolution."
The Telescopes at Tapete Records