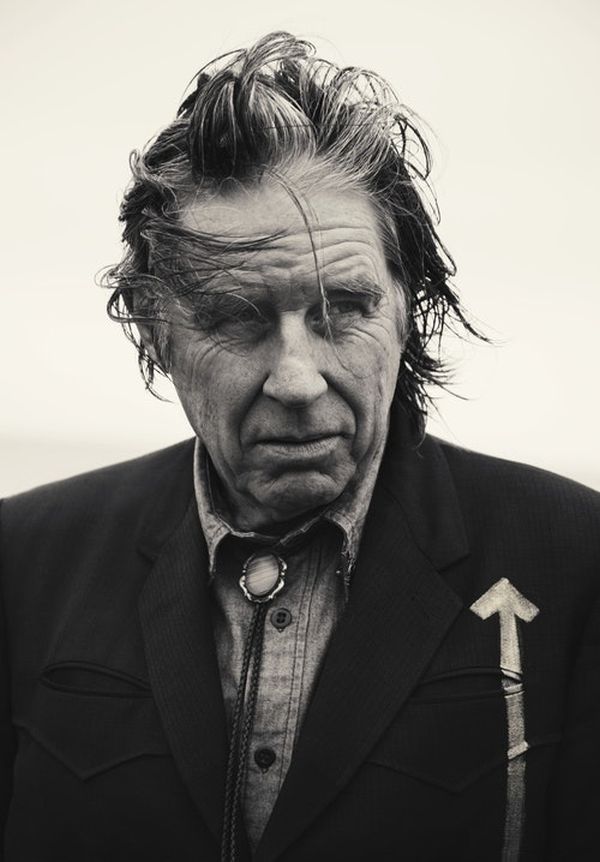 19 November 2018
John Doe – Photo courtesy of John Doe
Punk music legend and X co-founder John Doe has spent decades building a career that spans across various genres, and even formats, with dozens of acting credits in film and TV to his name. Particle Kid is the musical identity of singer-songwriter, musician, and visual artist Micah Nelson, who, despite his young age, has an equally impressive resume.
The two have played together at Willie Nelson's Luck Reunion festival and the iconic Pappy & Harriet's in Joshua Tree, California, as well as sharing the stage for a tribute to The Doors at the Founders Award ceremony.
John Doe and Particle Kid continue their collaborative endeavors as Kid Doe, with a 12" titled Lucky Wheel that will hit the shelves on November 24th as a Record Store Day exclusive for Small Business Saturday
On this split release, the two artists cover each others' tunes with their own inimitable interpretations. As a bonus, John Doe covers Carter Family favorite "Hello Stranger", and Particle Kid covers outsider folk hero Michael Hurley's "Captain Kidd".
The record was mastered at 45RPM by Dave Gardner at Infrasonic Mastering and pressed on a 12″ smoke color LP at Pallas Group in Germany.
The Big Takeover is thrilled to host the premiere of John Doe's briskly rollin', but heartfelt and reflective cover of Particle Kid's "Wheels".
Pre-Order Lucky Wheel 12" from 1-2-3-4 Go! Records
John Doe will be performing a solo set and doing a signing of the limited edition record at 1-2-3-4 Go! Records on Saturday, November 24th. Check out all the details HERE
John Doe Facebook
Twitter
Instagram
comments powered by