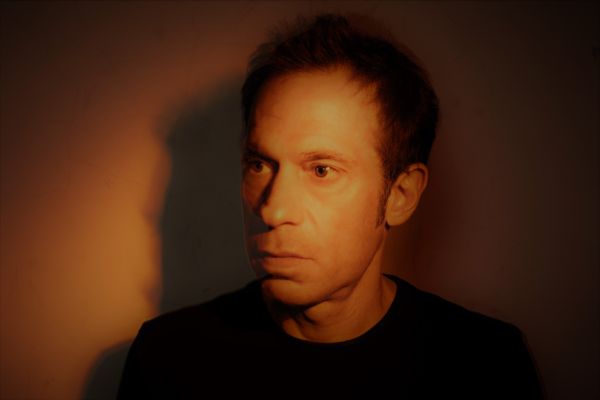 31 January 2019
I Am Casting – Photo Credit: Alex Boerner
"Window", which The Big Takeover is pleased to host the premiere of, is a new music video from Carnival Barkers, the debut album of North Carolina-based I Am Casting, AKA Cole Guerra. The LP will be released on February 22nd via Cleave Recordings.
Carnival Barkers was produced by the artist, mixed by Ian Schreier (Sarah Shook & the Disarmers, 9th Wonder) at Manifold Recording, and mastered by Brent Lambert (Hiss Golden Messenger, The Mountain Goats) at Kitchen Mastering.
Working in his home studio, Cole layered vocals, keyboards, guitars, and percussion, and then invited a few guest musicians to spice the soup at Deep Sound Studio. The resulting music is tuneful, catchy, but aesthetically mischievous; viscerally satisfying, but cerebral and ambitious. The lyrics are shaped to a considerable degree by the political landscape of our times, addressing manipulation, predators and clowns, appeals to fear and anger, and tribal identities.
"Window"'s opening stanza reflects the paranoia imparted by an unreliable, fear-stoking narrator-in-chief ("Lock the car / Put the pits in the window / Hold the jewels in the boxer briefs / There's nothing they won't do"), while a more hopeful plea to those influenced by this character informs the chorus ("Maybe we stop looking to hide from Dreamers that frighten").
The imagery in the video plays off the lyrical content throughout the song's running time. Check out, for example, how the lyric "crawl outside: the breeze, the lies" is accompanied by the image of a distortive and 'false' coloring of the world outside an opening window.
"Window" is a close sibling, lyrically, to "Flood", the first single released from Carnival Barkers, and the LP more generally might be viewed as a family of songs speaking to salient themes of this political moment and informed by the psychology of "carnival barkers" and those impacted by them.
Lyrics:
lock the car
put the pits in the windows
hold the jewels in the boxer briefs
there's nothing they won't do
he'll be gone
find a crack in the window
crawl outside
the breeze, the lies, what's new?
are we strong?
then stop looking through the windows
maybe you're betting
there's a limit, there's a lesson
wait a minute, it'll be hard won
maybe we stop looking to hide
from Dreamers that frighten
in spaces that tighten at night
follow the rules
get a perch on the window
grow the jewels in your boxer briefs
everything will feel true
now he's gone
found a crack in the window
climbed outside
said I'm good as new, I look strong, that's my reflection in the window
maybe you're betting
there's a limit, there's a lesson
wait a minute, it'll be hard won
maybe we stop looking to hide
from dreamers that frighten
in spaces that tighten at night
Website
Facebook
Pre-Order Carnival Barkers
comments powered by