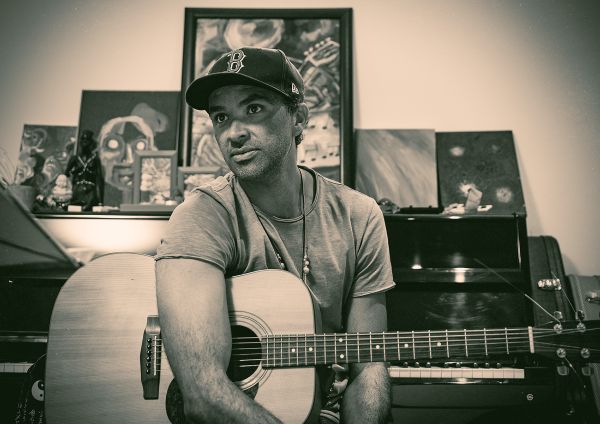 26 October 2020
B. Adams – Photo Credit: Lukas Hämmerle
When you think of Daft Punk, especially their relatively recent string of hits featuring pop icon Pharell Williams and disco-R&B legend Nile Rogers, lo-fi acoustic folk is probably not your first association.
For South African-born singer-songwriter B. Adams, this was exactly the type of sound he heard in his head while revisiting "Around the World," first-ever hit single from the "French robots."
At the time, Adams. was getting ready for an ambitious project called BADAMS53, where he committed to releasing fifty three new songs by the end of 2020! During the research and pre-production process, he decided to revisit his musical roots, which happen to also include a lot of mid-nineties electronica and hip-hop.
What started as a straight-ahead cover of "Around The World" quickly turned into a completely new version of the song, with the addition of very personal and highly vivid verses (Note: the original track is based around a mechanically repeated robotic hook-line that comes in and out of a retro-electro soundscape.)
Big Takeover is pleased to host the premiere of the indoors performance video of Adams' ingenious reworking. The resulting composition is a fire-place warm, syrup-poured-over-pancakes-sweet indie soul/folk number that falls somewhere between Bill Withers at his more introspective and Terry Callier's dusty, folky beginnings.
"You Are My World" is a type of feel-good song that feels like it could play on forever. It's full of love and vulnerability, and the type of humanity that our world is deeply thirsting for at the moment. Take a listen to the heartfelt dance ballad below, where Adams also gives a tip of the hat to Daft Punk's visual style.
Website
YouTube
Instagram
Facebook