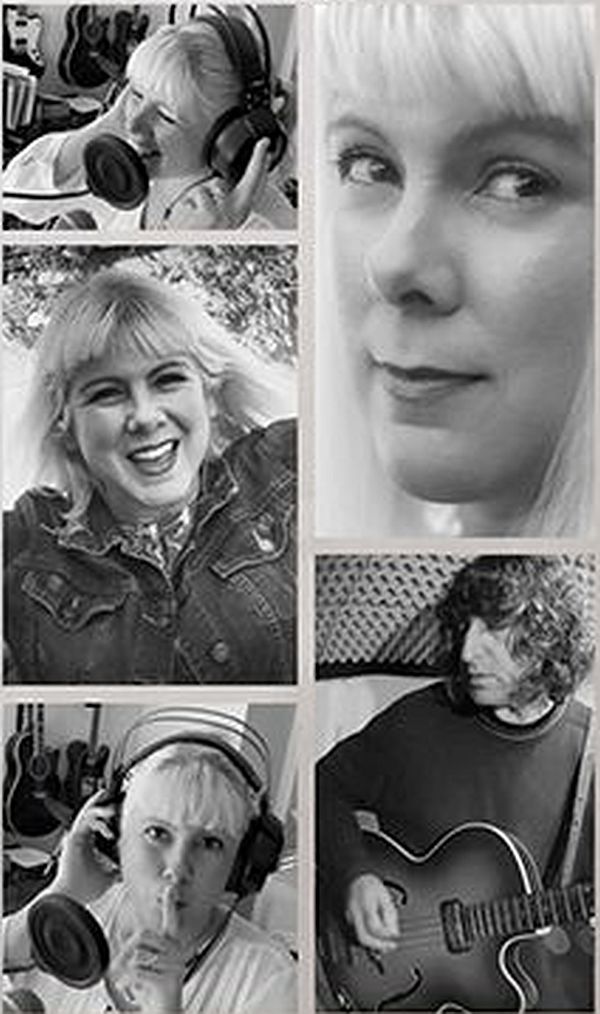 22 July 2020
Lisa Mychols & Super 8 – album sleeve images
What happens when you combine the talents of the queen of power pop, Lisa Mychols AKA Ellie,on the sunny West Coast of the US, with the talents of pop maverick, and one of the most productive musicians, across the ocean in Scotland, Paul Ryan, AKA Trip, AKA SUPER 8?
The soundtrack of your summer, that's what, in the form of their new self-titled album out today, July 22nd, via Canadian label Beautiful Music; one that will lift up your mood now – and year after year.
The sun-drenched melodies,just conjure up images of sandy beaches, surfboards, shiny cars, crashing waves, and happy people. The album is perfect to blast on the car speakers with the roof down.
The whole album swims in a feel-good retro-'60s pop vibe full of sunshine and Northern Soul, with songs that will stay on your mind and bring a smile to your face. This is what timeless music is made of.
You may be wondering about the backstory of these two musicians, and they each have an impressive history, having worked with musicians like The Wondermints,The Well Wishers, and Kai Danzbergand. Lisa has contributed to many excellent compilations and tributes, not to mention her beginnings with her band The Masticators, that made a big splash on the LA pop underground of the 1990s.
And as if that isn't enough, she has also released at least four solo albums, two of which were on Joe Foster's Rev-Ola label, which in itself is a stamp of quality.
Trip was discovered by Giles Martin, worked with David Scott (The Pearlfishers), and praised by Duglas of the BMX Bandits, and with stellar releases on several labels like Futureman Records and Subjangle.
Trip states, "Working on this album with Lisa has been an honor and a blast. In many ways I feel these songs just wrote themselves! My hope is that, in some small way here, they might serve to lift folk's spirits in these trying times.We hope you enjoy the melodic sunshine we've cooked up!"
Big Takeover is pleased to host the premiere of the enjoyable performance video for the gently upbeat "You & Me, Me & You." Smooth verses segue into peppier chorus, always filled with lovely layered harmonies from both Lisa and Trip. The song's subject is a slowly developing love, and its ultimate progression and reflection upon it will give you the warm fuzzies.
In the delightful video, the camera follows Lisa as she soaks in the sun's warm rays while strolling through and whirling around a city's outdoor strip mall, making a stop at a mini-golf section with its small, gilded carousel and giant, colorful lolipops (made out of plastic; not sugar!)..
She sings the perceptive lyrics of "You & Me, Me & You" sweetly while endearingly eyeing the lens, and Trip appears as well, playing the guitar and singing along in super-imposed footage from across the Atlantic.
View the album trailer below:
BEAUTIFUL MUSIC
Website
LISA MYCHOLS
Website
SUPER 8
Bandcamp