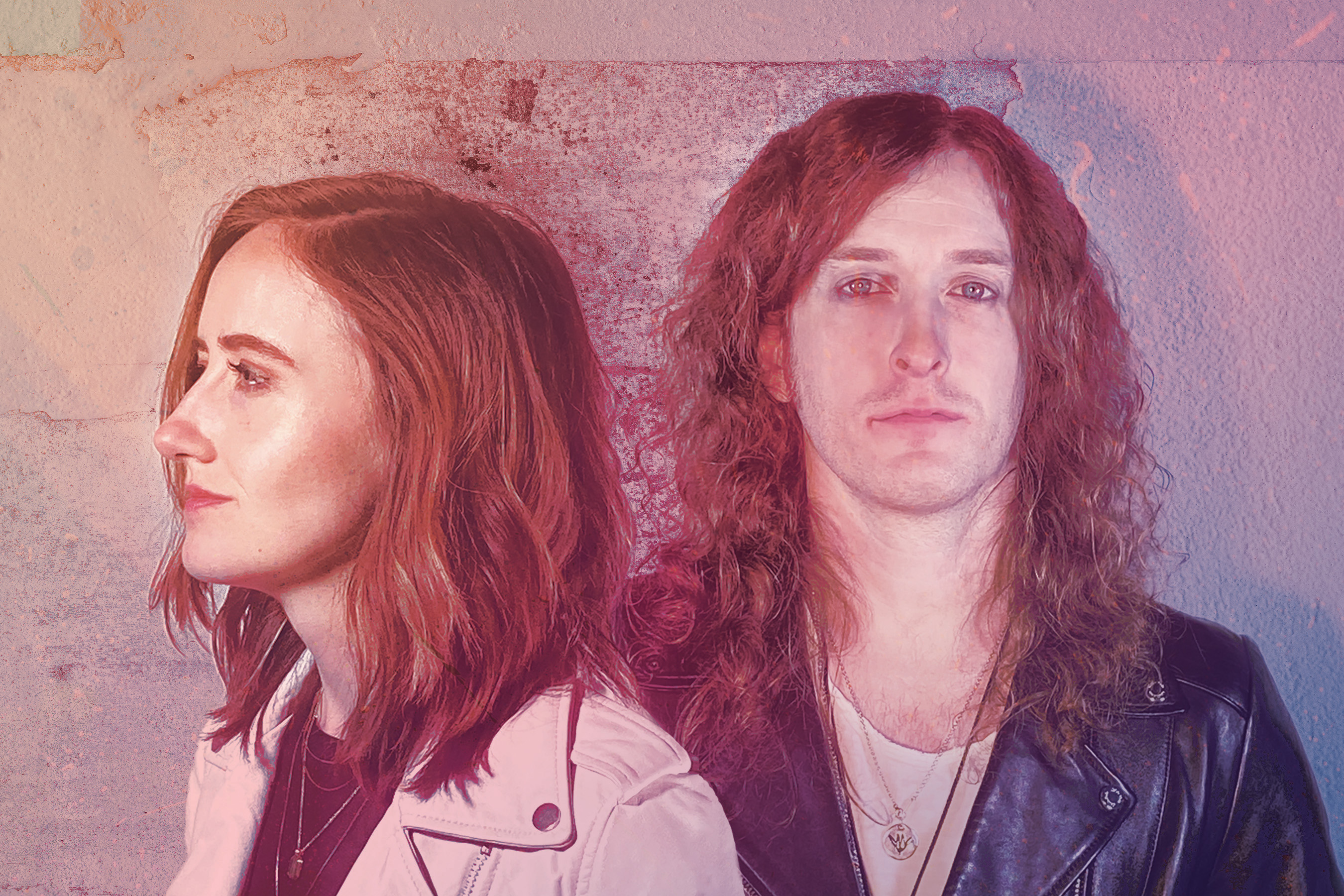 24 October 2022
Nashville-based alt-rock duo Tyler Warren (Queen + Adam Lambert) and Eventide endorsed guitarist Rachel Brandsness of Flarelight are getting ready to release their second album, The Light We Make (out 11/11). Brandsness has performed with numerous groups, providing the opportunity to open for bands such as Evanescence, Neon Trees and Halestorm, while Warren has been busy touring the world and playing to sold out arenas, even recently performing at Buckingham Palace.
Cleverly letting each song speak for itself, the band marches through a variety of genres (e.g. synth-rock, hard rock and shoegaze, just to name a few) but are held together through Brandsness and Warren's virtuosic riffs and fiery back-and-forth vocals. Ripping guitars serve elsewhere to punctuate brooding synth-rock and even morph into earth-shaking shoegaze on album highlight, "Your Love Is A Phantom" (out 10/26).
The two bandmates originally linked together when Tyler recorded and produced Rachel's solo record. However, it wasn't until years later that Tyler began considering his own solo project, choosing instead to form Flarelight with Rachel after initially hitting it off. Their debut, 2019's Glimmer, showed what the two were initially capable of, but really serves to draw back the curtain on each's talents, unfurling rhapsodic melodies and shattered guitar lines.
These songs embrace modern production techniques and the gauziness of current indie pop mainstays like CHVRCHES and Phantogram while leaving plenty of room for MC5 guitars to slice through the mix. To hear them tell it, their lifetimes of experience allows them to seamlessly "thread melody into hard rock." Easily one of the band's most discerning traits is that nearly the entire project is an "in-house" affair, a pure distillation of the band's style, ethos, and prowess. Not only did the bands two leads self-produce and engineer the entire album, but Tyler Warren himself also mastered and mixed it (not to mention Rachel Brandsness's beautiful cover art). What you get from all of this is an artistic outlier, a vision encapsulated and preserved from start to finish, and best of all, one that has no shortage of killer jams.
Website
Spotify
Youtube
Instagram
Facebook