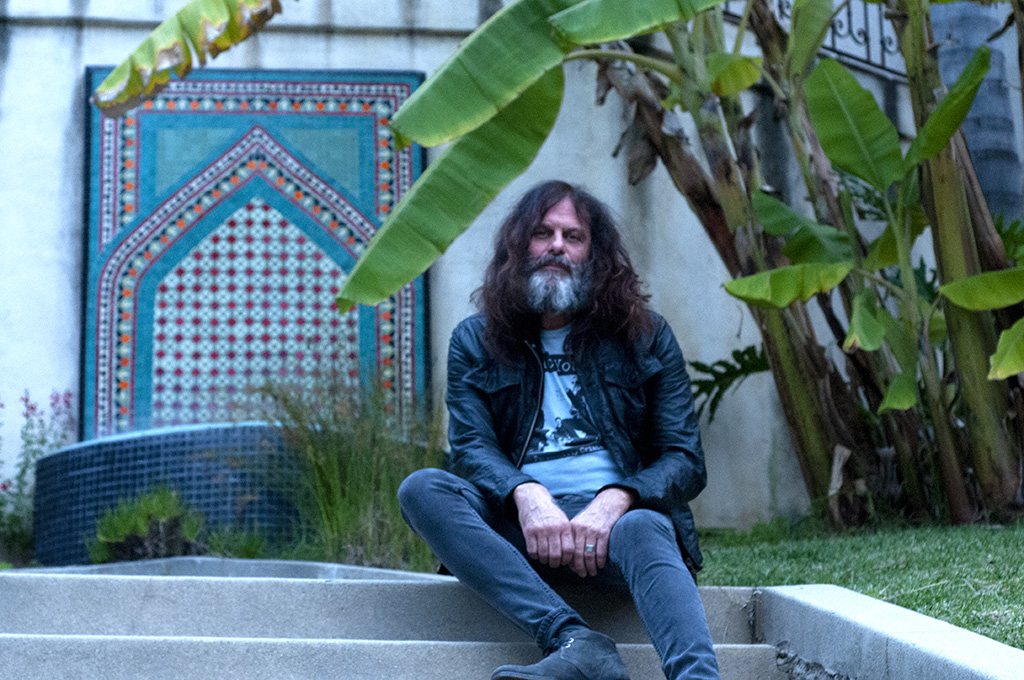 9 May 2019
Mark Starr of Split Moon – Photo courtesy of Split Moon
The Big Takeover is pleased to present the new video from Los Angeles-based Split Moon.
The first single from the band's forthcoming LP Slow Satellite, "Shades" boasts a thick web of layered guitars that should please fans of 90s string-benders like My Bloody Valentine and Swervedriver. Influences aside, the song stands on its own with a persistent groove and enough dynamic shifts to shake listeners out of a drone-induced trance.
The band is the latest project from singer/guitarist Mark Starr. With roots stretching back to the late 80s hardcore era as frontman for Salt Lake City straightedge legends Insight, Starr went on to explore garage rock with The Gimmicks and heavy psych with Sweet Evil before developing Split Moon's hybrid of shoegaze, drone rock, and noise-pop.
Initially called LEAF, the band made their mark with an impressive debut EP and several intense performances opening for bands like Dead Meadow and LSD and the Search for God. A series of personnel changes resulted in a new lineup and new name – thus Split Moon was born.
Slow Satellite was produced by Scott Holmes from Long Beach shoegazers Highlands. The album will be released in a limited-edition vinyl pressing on Stow House Records later this summer.
Split Moon plays June 6 at Highland Park Bowl in Los Angeles with Blood Candy and Sheer.