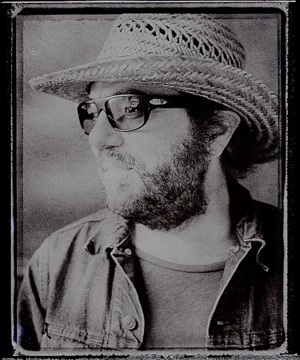 14 June 2013
Dear Big Takeover family: Please consider this to be a preview for a feature article coming soon. This short piece also serves as a reminder to Chicago-area readers of public appearances by Daniel Lanois happening in the immediate future.

---
Canadian musician Daniel Lanois is best known for his notable production clients including
U2
,
Bob Dylan
,
Peter Gabriel
,
Emmylou Harris
, and
Neil Young
. Lanois' haunting musical textures have also earned him his own devoted following. Currently, Lanois is focused upon his solo material. "I'm counting my summers," says the 61-year-old Lanois with a laugh.
This activity brings him to Chicago for a string of special events. On Sunday, June 16, 2013, Lanois appears at the Old Town School of Folk Music (click for event info) in Lincoln Square. In addition to a set with his trio, Lanois will present a series of short films accompanied by some of his "prepared music." "I'll be acting like a DJ," explains Lanois, who may also play pedal steel guitar to accompany the films.
On Monday, June 17, 2013, Lanois headlines a performance in Chicago's Downtown Sound series of free concerts (click for event info) at Prtizker Pavilion in Millennium Park. The set will span his solo career and recent side projects. Hymnal pop singles like "The Maker" from 1989's Acadie album and "Silverado" from 2010 side project Black Dub are candidates for presentation alongside otherworldly pedal steel pieces like those from 2005's Belladonna.
Material from a new studio album is also anticipated. Due in spring 2014, the album's working title is You Are Wonder.
On Tuesday, June 18, 2013, Lanois will present a Behind the Glass lecture (click for event info) at Shure Incorporated for the Chicago chapter of the National Academy of Recording Arts and Sciences.
On June 1, 2013, Lanois was presented with the Governor General's Performing Arts Award, a Canadian honor comparable to the United States' Kennedy Center Honors.
comments powered by