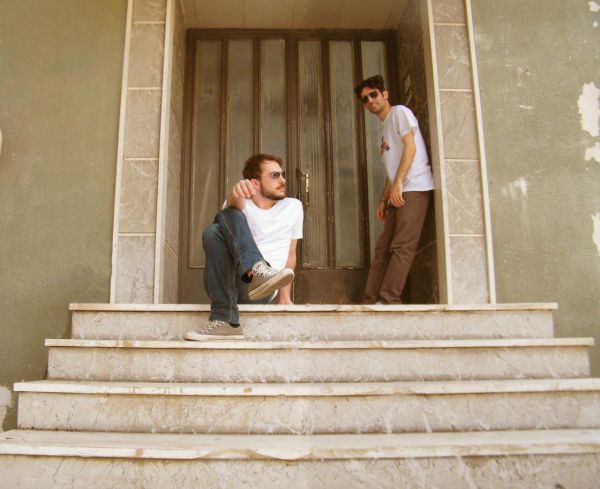 16 December 2016
Film Jacket 35; Photo Credit: Film Jacket 35
"We can move instantly or we can die forever."
This is the ethos of the young Athens, Greece lo-fi garage duo, Film Jacket 35, who formed in 2014 while mired in the middle of a country with deep economic and social unrest. Two former graduate students who met while studying Economics and Regional Development Science at an Athens university, Jam D. (guitar/vocals) and John Skevis (drums/vocals) set out to bring an impulsive, furious perception of sounds and melodies to the culture that was dominating their mood and attitude.
Their debut album, Limbo Mind & Infected Cells, combines the heavily reverbed vintage guitar sound of '60s San Francisco, with a gritty backdrop and flammable sunny beats that echo the tension that was dominating their mood and attitude. The album is due out January 20 on Body Blows Records.
The unhinged melodies of "Beach Riot" feel so electric that the buzz of amplifiers seems to jump from basement to earbud. It's easy to imagine driving down a psychedelic coastline in hazy California at the height of surf rock.
According to the band, "The song was composed in one day while jamming (almost all of our songs were composed that way) at an old factory which became our main rehearsal room as soon as we found out its great influence upon us. It was recorded at the same place by John Vulgaris (Bazooka, recording engineer of Acid Baby Jesus) who also wrote and played the bass guitar for the song."
comments powered by