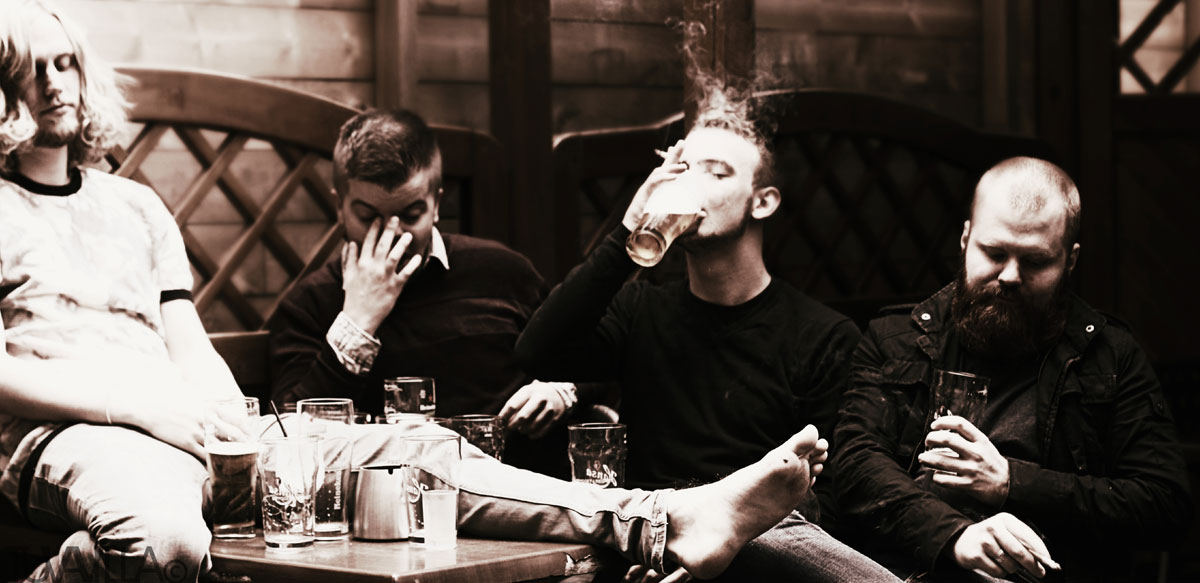 29 April 2016
Photo by Tuva Villa
The Dandelion Deadbeats started out in Bergen, Norway in 2012 under the name Pilot when songwriters Jarle Skavhellen and James Russell Akers started writing music together. Soon after, they played their first show in what was later discovered to be an illegal poker club.
In early 2014 singer James left, and the band disintegrated only to rise again few months later with a brand new line-up. Jarle had taken over vocal duties, André "Animal" Faugstad assumed control over the drums, Old-Skool skater punk Kristian Langøen was back on bass after a year-long hiatus, and a brand new guitarist emerged from the rubble, the band`s former synth player Jon Erik Kvåle Øien.
In September 2014 they recorded their debut album in Mors Kjeller Studio outside of Bergen. The musical style is described by the band (firmly tongue in cheek) as "Death Pop" or "Very Polite Punk". The album, entitled The Ballad Of Dan The Lion was released in April 2015, but before that, The Dandelion Deadbeats won the award for Bandwagon 2014: Norway`s Best Song, for the ballad "Campfire Flies". The prize included a chance to work with legendary producer Ollie Olsson (Iggy Pop, Robyn, Snoop Dogg), so in May 2015 the band was off to Namsos to record 4 new singles.
The second single, "Amish", was picked up before it`s release by Hot Snakes Media to be featured on the 3rd season of American reality show Return To Amish on TLC. In June 2015 the deadbeats played their first festival gig at Norwegian Wood.
Big Takeover is very happy to present the third single by these fast-rising Norwegian pop-meisters!
comments powered by