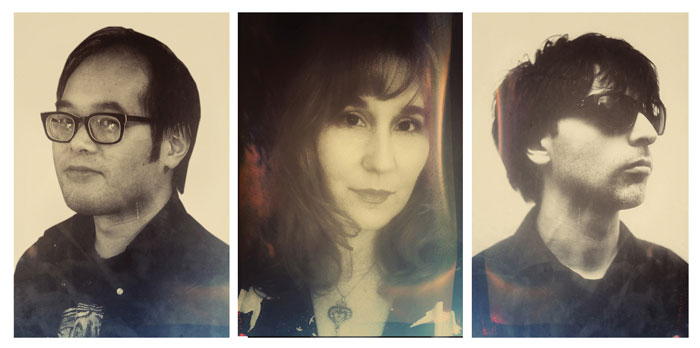 18 May 2016
Lake Ruth was formed last year in NYC by multi-instrumentalist Hewson Chen of The New Lines, drummer Matt Schulz (Holy Fuck, SAVAK, Enon) and vocalist Allison Brice, best known for her prior work with UK groups The Eighteenth Day of May and The Silver Abduction.
Following their sold-out 7", "The Inconsolable Jean-Claude" b/w "The Prisoner's Dilemma", the band will release their debut full-length, Actual Entity, on noted UK collector's label The Great Pop Supplement. Mixed by Graham Walsh of Holy Fuck, the 12" LP will be released on June 24.
With a sound rooted in 1960s experimentation, the trio blends elements of baroque pop, pysch, kraut, jazz and electronic music, resulting in rhythmically propulsive tunes, rich with multilayered guitars, modular synths and atmospheric vocals. We've heard a couple of tracks, and are super-excited for the album's release — as you may well be after hearing this gorgeous song!