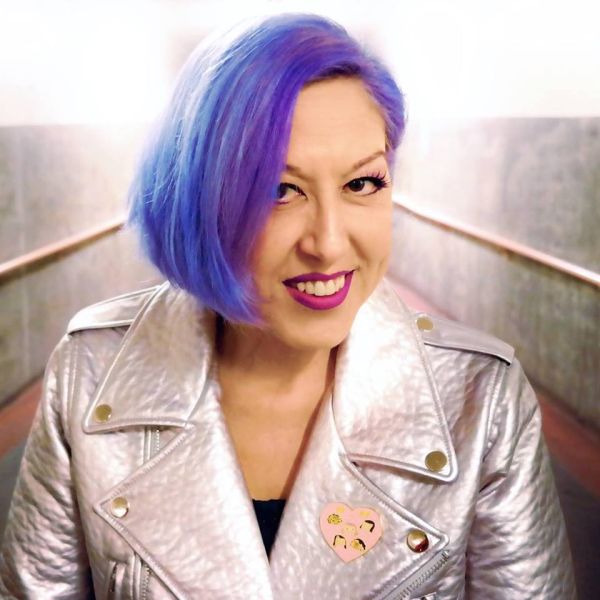 19 March 2018
Alice Bag; Photo courtesy of Alice Bag
Alice Bag is a West Coast-located singer-songwriter, musician, author, artist, educator and feminist who has been blazing a path since the late '70s. Alice was the lead singer and co-founder of the Bags, one of the first bands to form during the initial wave of punk rock in Los Angeles. The Alice Bag Band was featured in the seminal documentary on punk rock, The Decline of Western Civilization. Alice went on to perform in other groundbreaking bands, including Castration Squad, Cholita, and Las Tres.
She has published two books, including the critically acclaimed memoir Violence Girl in 2011 (Feral House) and the 2015 self-published Pipe Bomb For the Soul, based on her teaching experiences in post-revolutionary Nicaragua.
Alice's work is included in the Smithsonian exhibition, American Sabor. Alice's self-titled 2016 debut album received critical acclaim and was named one of the best albums of the year by AllMusic. Her second album, Blueprint, will be released March 23rd on Don Giovanni Records.
Alice also appears on label Emotional Response Records' new Volumes 3 and 4 of their Typical Girls compilation. The Big Takeover is honored to premiere Alice's rip-roaring, but melodic track, "Missed Your Mark." The '70s-flavored up-tempo number blends gritty rock/punk riffs, retro organ notes, and sweet Girl Group harmonies, all shot through with Alice's on-target vocals and lyrics.
Typical Girls is a wink and a nod to the Slits, of course, but more than that, it's a celebration of the completely untypical, totally non-singular, wildly amazing femme punk sounds featured on this compilation series.
Born from the observation that femme/female-fronted punk often goes unnoticed, or is dismissed as novelty, Typical Girls seeks to subvert the cliches of male-dominated punk with non-male voices. Fresh, exhilarating, vibrant, and diverse, femme/female-fronted punk is not a genre; it is a medium. Each volume of Typical Girls gathers the moment's fiercest, most crucial, and radical DIY pop, hardcore, and experimental punk.
Emotional Response continue their quest to highlight the finest in current female fronted punk, post-punk, hardcore, and indie. Following on from the two previous vibrant volumes of Typical Girls, Emotional Response was quickly presented with a wealth of staggeringly high quality material. Rather than sit on tracks, or exclude material that the world needed to hear, it was feverishly decided to release two new breath-taking volumes simultaneously (Volumes 3 & 4). Essential listening.
Alice Bag Website
Pre-Order Blueprint here
Order Typical Girls, Vols 1, 2, 3, and/or 4 here