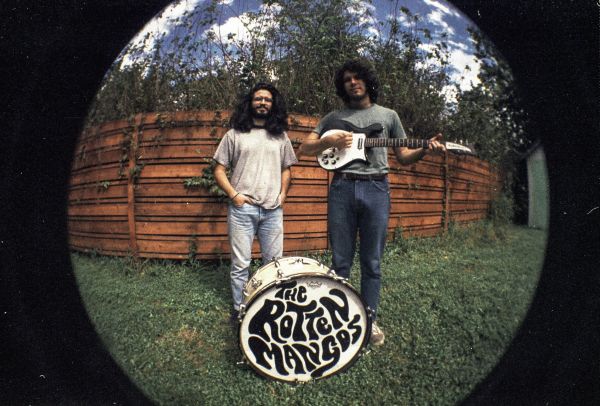 13 December 2017
The Rotten Mangos; Photo courtesy of The Rotten Mangos
Vocalist/guitarist Ramiro Verdooren and drummer Cristian Sigler are Austin, Texas' The Rotten Mangos. The band formed in 2013 and their brand of psychedelic rock with a sweet tooth for pop hooks has been ripening with each release. Their new single, "In Love With The Afternoon", comes as an end of the year smash off their debut LP entitled Couldn't Find A Word.
Movie-maker Vanessa Pla filmed the "In Love With The Afternoon" music video with Super 8 film, making the recently shot footage look as if it was spliced right out of the national archives from 50 years ago. Adding to the Sgt. Peppers -esque psychedelia, animated scenes created by Amber McCall provide another layer to the video's trippy framework.
The Mangos have announced they'll be hitting the road in support of the album with a two-week southeast US tour in January 2018.
comments powered by