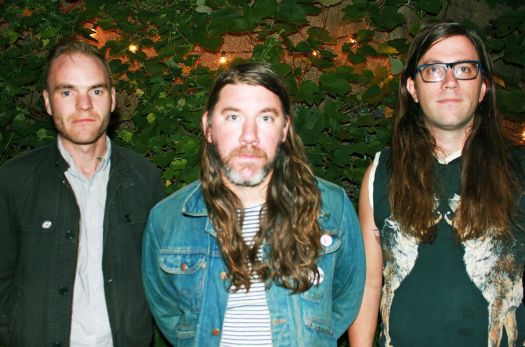 9 November 2016
The Dazies; Photo Credit: Erin Shaw
Boston band The Dazies just released its new EP, Hungover and Weird. It's been a long time coming: sessions for the six-track release began in December 2014, with frontman M. Holland and multi-instrumentalist Kurt Schneider laying down songs that had been bouncing around Holland's brain (and demoed on his phone), but had never before been performed in full. The sessions captured the raw energy of two friends playing honest and fun rock 'n' roll without taking themselves too seriously. The result is a sound that's best described as high-energy, heart-on-sleeve punk rock: loud and sincere.
The Dazies began in a basement in Somerville, Massachusetts in 2013. Holland, a four-track wizard of sorts, had been writing lo-fi songs since he borrowed his first analog four-track at age fourteen. After years of writing songs, playing drums, producing, and hitting the road as a member of Tulsa (Park The Van Records), Mean Creek (Old Flame Records), and Trabants (Lollipop Records) – bands who toured with artists like Dr. Dog, The Whigs, Cloud Nothings, Ting Tings, and more – Holland decided to venture out on his own, creating a one-man band that would allow him to explore what was truly inside of his head and his heart.
What began as a (mostly) solo project – with cameos from members of other Boston-area bands – eventually evolved into a duo with the addition of Kurt Schneider, and then a trio, with drummer John Drislane. Over the course of two years, The Dazies recorded and released a series of EPs, working with producer David Minehan (The Replacements) on 2015's Love/Joy EP and playing shows with bands like Parquet Courts, Gringo Star, and Two Cow Garage.
comments powered by