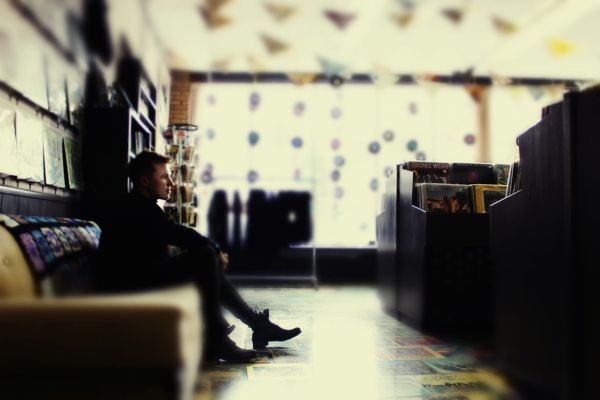 28 July 2017
Dan Miraldi; Photo Credit: Jenna Fournier
Singer-songwriter Dan Miraldi delivers a relevant and resonant message with his song, and video for, "The Sweet Sound of Protest" during these social-political troubled and divisive times.
Miraldi will be releasing his upcoming EP, Love Under Fire, on September 22nd. The EP is a response to what was happening around him in the US and takes a positive spin on resisting the current political climate.
Miraldi is a Cleveland-born, NYC-based rocker. He released his acclaimed solo debut album Sugar & Adrenaline in 2012, working with Grammy nominee Dave Douglas (Relient K). After a pair of EPs and another album, on 2015's Chaos, Destruction & Dancing, Miraldi added modern indie-pop to the gritty rock and retro-flavored power-pop to the mix. The album's track "Junkie Friend" earned the singer-songwriter his second recognition from the John Lennon Songwriting Contest, as a finalist in the "Best Folk Song" category, following previous recognition for "The Holy Roller Stone Revival" as a finalist in the "Best Rock Song" in 2010.
Miraldi has performed at SXSW multiple times, as well as toured throughout the US and Europe, sharing bills with the likes of J. Roddy Walston & the Business, Nelly, Wiz Khalifa, The Wailers, The Wild Feathers, James McCartney, Welshly Arms, Ari Hest, and even Wang Chung.
Love Under Fire continues Miraldi's evolution in music, offering loud rock and roll with tinges of the indie-pop that's infiltrated his sound. "The current political climate compelled me to put my typical type of songs temporarily aside and instead write and record Love Under Fire," Miraldi says. "I wanted to provide modern fight songs to energize people in positive ways and help them resist complacency."
To that effect, Miraldi delivers the rousing and upbeat anthem "The Sweet Sound of Protest". It's an urgent – and important – call that affects us all. As Miraldi explains, _"This is anti-complacency music. I wrote "The Sweet Sound of Protest" because it is dangerous to be disengaged with what is currently happening with our government. I wanted to write a song that was empowering and made people want to march."
Net profits from the sales and streams of this single for the next year will be donated to the Southern Poverty Law Center.
Official Site
Facebook
Twitter
comments powered by