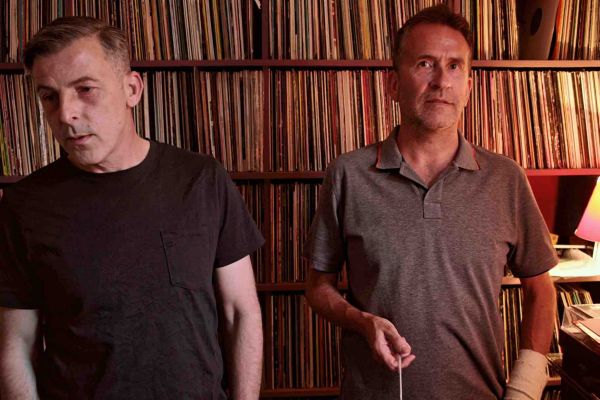 21 August 2018
Rude Audio – Photo Credit: Ali Ingle
From London, The Big Takeover presents the latest from Rude Audio, who have just announced their new Rude Redux EP, slated for release on October 8 through Zirkus Records. Open your ears to the lead track off this EP, "To The Sun", and open your eyes to its new video which was directed by Ali Ingle. This week, Andrew Weatherall also just premiered two tracks from the new EP on his radio show
Featuring five tracks, this new EP release sees the band refine their trademark sound, and fusing their love of woozy dub with throbbing electronics. This is music for the electronic music novice and expert alike, akin to the output of Andrew Weatherall, Duncan Gray, Adrian Sherwood, On-U-Sound, Hot Chip, Jagwar Ma, – and how can we not reference The Orb and Future Sound of London here as well. Insofar as modern players on the electronic music scene go, Rude Audio number among the most dynamic, stirring the pot, so to speak, to concoct blends that transcend sub-genre and, on their latest release, weaving brilliant ethnic hues into their musical fabric.
Rude Audio are a South London-based collective with a history of putting on fantastic underground parties, releasing the occasional dubby Balearic opus, engineering for the disparate likes of Paul Weller, Lemon Jelly, and Royal Blood, and generally mooching about anywhere that doesn't have bouncers or stipulate a dress code.
The core of the collective are Mark Ratcliff (whose releases have been played by the likes of Andrew Weatherall, Laurent Garnier, Kris Needs, Don Letts, Graeme Park, and Rob de Bank, as well as BBC Radio 6's Nemone and Gideon Coe), Owain Lloyd (mixing engineer for everyone from Oakenfold and Weller to Niall Horan) and Dave [The Rave] Brennan (ex The End recordings and key player at tech house dons' label, Bombis).
The EP represents a progression from Rude Audio's latest Rudest EP. More hooks, more chug, and more Middle Eastern and Indian influences, while retaining an underlying commitment to the dubby end of the spectrum. Inspired by the more open-minded dancefloors proliferating in south and east London, where world music might brush up against techno, dub, and indie dance, the Rude Redux EP operates between 108 and 120 BPM – fast enough to dance to, and slow enough to let the music breathe.
Inspired by the new, eclectic, lower BPM spirit found on more discerning south and east London dancefloors in recent years, the Rude Redux EP has allowed Rude Audio to bury into its abiding love of dub, leftfield house, and Middle Eastern sounds and weld everything to a chunky four-to-the-floor anchor.
The Rude Audio sound takes dub and house as its starting point and heads out into analogue electronic waters, where the chuggy, Balearic spirit of early '90s progressive house meets its more modern, low-slung counterpart – think A Love From Outer Space, indie dance, and nu disco.
"Whenever we are producing and getting excited by our output, we always insist that things sound as good as early Future Sound Of London singles and remixes. More broadly, we continue to be inspired by the more open and eclectic dancefloors of the early '90s and their spiritual counterparts today. Long may the Balearic spirit continue to resonate," says Mark Ratcliff.
This EP includes a remix by Rich Lane, one of the best underground remixers and producers in the UK electronic music. His tunes are spun by all the key players in the new Balaeric scene – Andrew Weatherall, Sean Johnson, Daniel Avery, and Logan Fisher. His sound has spread across dancefloors such as A Love From Outer Space with some of his recent remixes already considered classics.
"His remix of "Steady State" is our favorite remix of the last five years, and his remix of our own "To The Half Moon" is right up there alongside it, in our humble opinion," says Ratcliff.
Rude Audio continue their residency at Flaxonptootch in Kentish Town, London, the first Thursday of every month, where art shows mutate into parties later in the evening. He is joined by an extra special guest this September.
Rude Audio will host a launch party for the EP in mid-October supported by some special guests, more detail to follow.
TRACK LIST
1. To The Sun
2. To The Half Moon
3. Rumble on Arab St
4. Pipeline Screaming
5. To The Half Moon (Rich Lane remix)
Rude Audio also present their latest mix for us:
Take in some of the great music from their Rudest EP. This video was also directed by Ali Ingle.
RUDE AUDIO
Website
Facebook
Twitter
SoundCloud
YouTube
Instagram
Spotify
iTunes
comments powered by