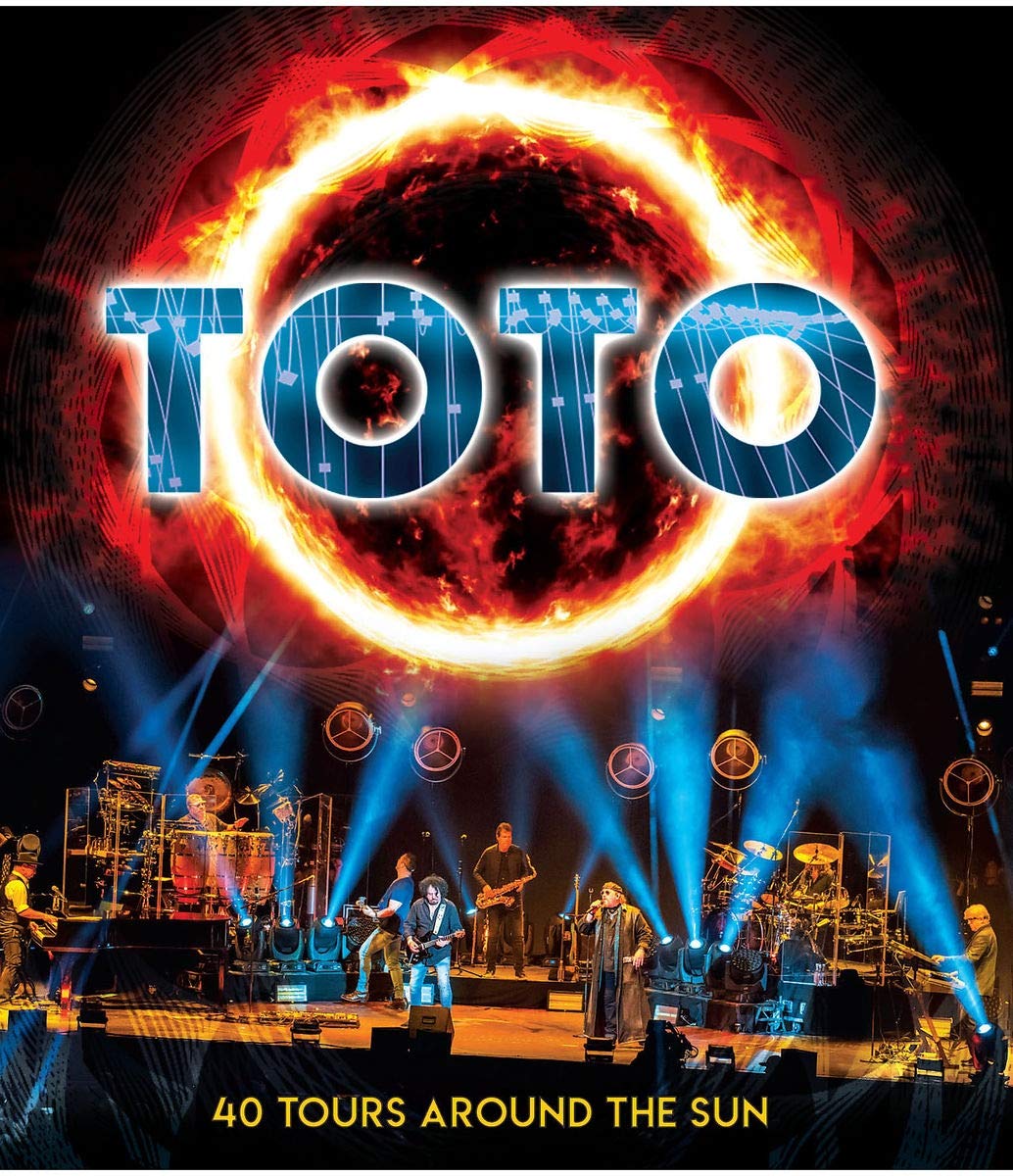 17 December 2019
This live set of hits and fan favorites finds founding Toto members including guitarist Steve Lukather, keyboardist Steve Porcaro, and keyboardist/singer David Paich celebrating the band's 40-plus year legacy of blending slick pop-soul, studio chops, and hard rock. Lukather recently announced the band's hiatus following the end of its globetrotting tour, making this film the ideal memento and capstone to the band's career. Watch the show and join more than 18,000 fans who packed the Ziggo Dome in Amsterdam on March 17, 2018.
The set list naturally includes smashes like "Hold the Line." Lukather trades vocals with veteran member Joseph Williams during "Rosanna," while Paich plays sparkling New Orleans-styled piano. Porcaro plays shimmering organ and the song's familiar synthesizer leads. Paich sings "Africa," joined by the massive choir of voices in the Ziggo Dome audience. Saxophonist Warren Ham is featured during an extended instrumental excursion.
The band also digs deeper for fan favorites like "Georgy Porgy" and "Girl Goodbye" from the band's 1978 self-titled debut, and "Dune (Desert Theme)" from the 1984 sci-fi film soundtrack. "Stop Loving You" is a highlight from 1988's The Seventh One, featuring Williams' gliding tenor. Hard-driving single "Alone" is a new track written for 2018 retrospective _40 Trips Around the Sun, performed alongside "Devil's Tower," the 1981 B-side released on All In: 1978-2018.
Toto reminds the crowd of its elevated status as first-call studio ringers by "covering" the band's own "Human Nature," a top ten single recorded on Michael Jackson's Thriller album. Tribute is offered to George Harrison with a cover of "While My Guitar Gently Weeps." The concert concludes with the wistful "The Road Goes On" from 1996's "Tambu."
"Thank you for coming to our 40th birthday party," says Lukather while introducing "Spanish Sea." The guitarist goes on to say why the audience in Amsterdam has been dear to the band's collective heart. "This is the first country where our first single 'Hold the Line' went number one."
40 Tours Around the Sun is available in multiple formats including CD, LP, DVD and Blu-ray.