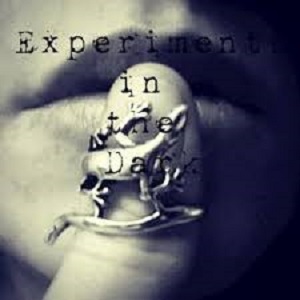 31 May 2019
So far 2019 has produced some interesting and astonishing debut releases of alternative goodness. One such release is from London-based alt-rockers Where We Sleep and their upcoming Ep "Experiments In The Dark" which becomes available today, Friday, May 31st via Bandcamp.
Where We Sleep is the visionary outfit of Beth Rettig. Following the break-up of her former band Blindness, who split after a successful run in 2016. Beth returned last year with Where We Sleep and released two well-received singles, "Veins" along with "The First One". Now, she is on a mission to make a statement of personally sculpted music, at the same time, developing a separate identity from her former band.
This release opens with the massive grunge and hypnotic bass of "What I Deserve", it heralds the arrival of Where We Sleep. The desolate vocals of Beth Rettig are enrapturing with an addictive, dreamy quality. Behind her confident vocal delivery the distortion staggers like a wounded beast. Twisting, turning in pain as the collision of feedback rises and falls. On "The Desert (Included below) the sound is submerged within melodic guitar patterns courtesy of Axel Ray of United Ghosts. A perfect slice of effervescent shoegaze, the song is constantly moving forward, with a thudding bass replicating the journey, whilst becoming a melodramatic masterwork with an array of harmonics.
There is more of an electronic injection with "Control". With a chanting vocal by Rettig, the natural confidence within her delivery is at times awe-inspiring. Ben Pritchard formerly of The Fall, fuels the song with guitar lines. As it builds tempos, the sonic framework oozes with intense defiance. Further electronic musings with "In The Light", aided by Debbie Smith of Echobelly and Curve. This is an old-school gothic tale, wrapped in modern technology. "In The Light" would not have been out-of-place in between Siouxsie And The Banshees or Bauhaus.
Closing out the five-tracks is the title track "Experiments In The Dark", opening with a heartbeat drumming and subtle crashes of ambient-noise. Here Beth Rettig is at her best, her vocals are clear, angelic, reminiscent even of Annie Lennox. Her ability to make even the most minimalist of tracks sound claustrophobic is a testament to the unique gifts which Rettig possesses. The heartbreak and hopelessness within the themes of the track are executed with precision, unleashing the specter of a damaged soul that drifts across "Experiments In The Dark".
As debut Ep's go, this is a fully formed offering, showcasing the musicianship and songwriting of Where We Sleep's curator Beth Rettig. It is an addictive listen, there is no denying that, but this is a project at its infancy so I'm sure there is plenty more where this came from and a bright future lays ahead going by this release.
TRACK LIST
1. What I Deserve
2. The Desert
3. Control
4. Into The Light
5. Experiments In The Dark