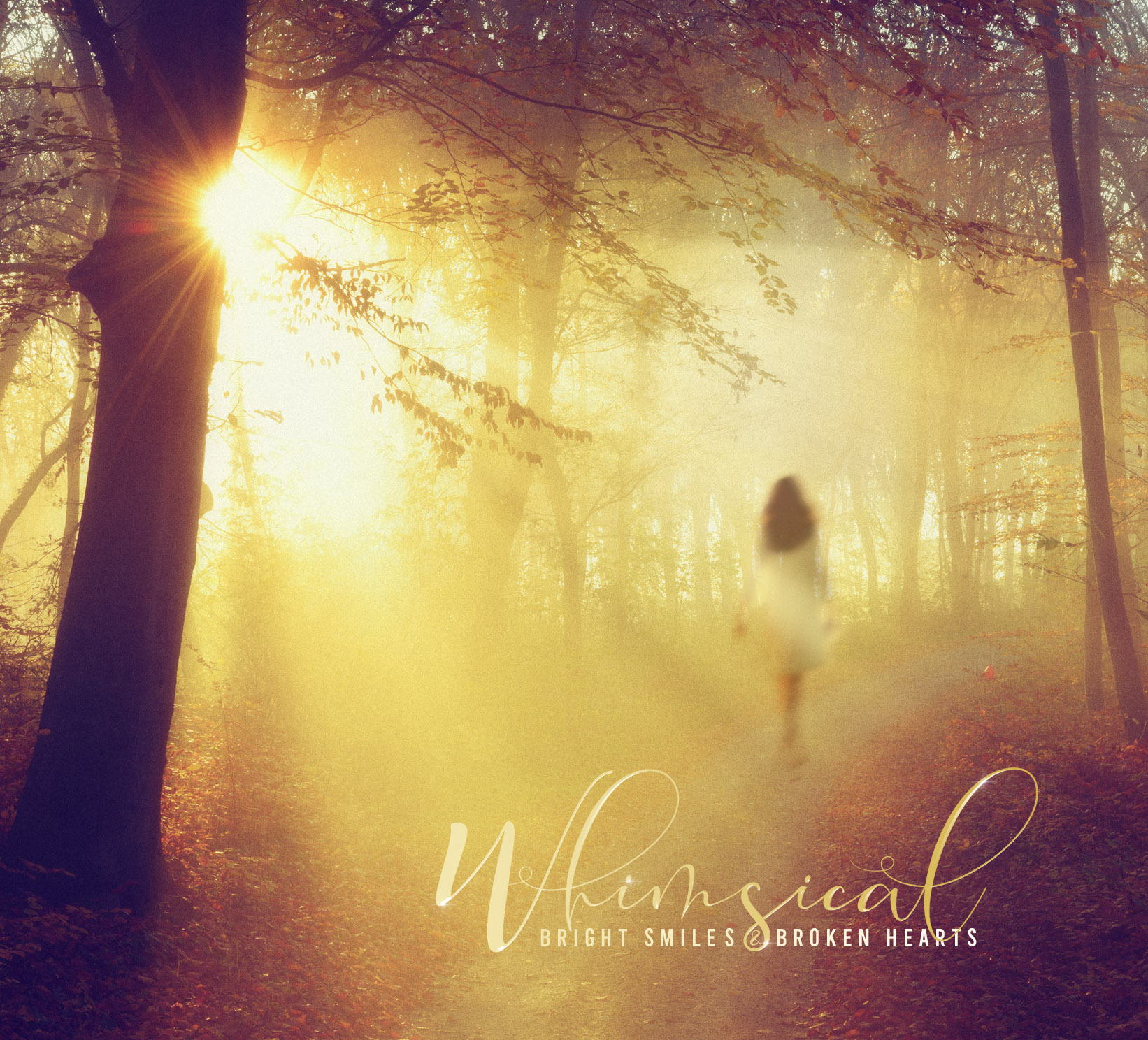 3 October 2019
Northwest Indiana shoegaze stalwarts Whimsical return with a new album Bright Smiles & Broken Hearts, a work of sheer intensity matched with angelic beauty. This yin and yang is an ethereal combination of vocalist Krissy Vanderwoude against the backdrop of distorted, dream pop created by Neil Burkdoll. This follow-up to 2017's Sleep to Dream proves beyond doubt that the ideas and talent within the outfit is no fluke, no juggernaut that was ever going to run out of steam. 
The nine-track assault contained on Bright Smiles & Broken Hearts, floats on the themes of love, loss and the inevitable heartbreak. At times the sound shifts to the territory once dominated by The Cranberries, raw-charged tunes with a compelling and engrossing vocal. Opening with "The Exception", a hopeful plea within the life we are dealt, all the while the wall of blissful distortion builds to match the theme perfectly. "I Always Dream Of You" (included below) has an urgency, reminiscent of early eighties new wave, with an updated feel. 
Without too much of a shift musically, the album becomes positive, sprightly, with the power-pop of "Fragile" uplifting the album, and bordering on commercial nuances. "Earth Angel" however is one of the standouts, through simple experimentation with cranks of distortion, and flurries of acoustic guitar Whimsical create a more dramatic effect to their sound. The effortless flow of the vocals is matched by their ability to switch tempos, keeping the music running forward without losing the impact of the song. 
The midpoint and atmospheric "This is Goodbye" creates a midway respite in between the loud overriding music. Launching again fully into the foot-tapping "Trust", melodic guitar and uplifting vocals with a realism within the lyrics which is refreshing. Krissy Vanderwoude has that unique gift of projecting the words as if she is confronting a friend or lover, given an authentic feel to every syllable she sings. In the same breath the musicianship of Neil Burkdoll really is inspiring, pulling riffs and guitar passages out of the bag and changing the mood of a track without deviating from the format. 
"Solace" is the industrial-gothic wonderment that brings the collection to a close with a final, passionate showcase of Krissy sublime voice against a soundscape of electronic noise. In truth this is forty-two minutes of splendor soaked enjoyment, as rewarding for the listener as it is for its creators. Their recent split from their label into the waters of self-released has not dampened any of their creative spirit, and Whimsical make a statement on Bright Smiles & Broken Hearts which secures their future. 
Tracklist;
1. The Exception
2. I Always Dream of You
3. Fragile
4. Earth Angel
5. This is Goodbye
6. Trust
7. Last Dance
8. Remember Me
9. Solace
Released November 5th,
To Pre-Order;
Bandcamp
Twitter
Facebook
I Always Dream of You;

2017's Surreal;