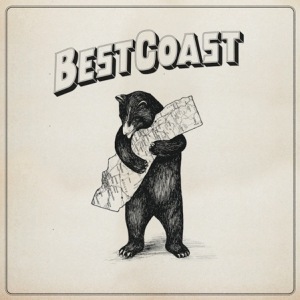 5 May 2012
The second full-length album from Bethany Cosentino and Bobb Bruno is just as engaging as the first one, but also completely different. Gone is the rough-hewn, fuzz-loving sound of Crazy for You and the even more fuzzed-out, buried vocals sound of their early singles. Instead, The Only Place (featuring production work by Jon Brion) actually BENEFITS from a slightly glossier (but thankfully not too glossy) production that like the most recent records by their contemporaries Dum Dum Girls, actually showcases Bethany's amazing voice much like "He Gets Me High" and especially Only in Dreams showcased the vocal talents of Dum Dum Girls' incredible Dee Dee.
She could sing the phone book and frankly I'd be OK with it, but thankfully the songs here are rich, melodically developed, rewarding and very soulful. It's clear that they've been listening to Fleetwood Mac, but "No One Like You" and other tracks are reminiscent of bands like The Sundays as well.
Lyrically, the focus here is on Bethany's life since Crazy for You took off and the band became more successful. There is self-doubt and confusion all over this record and on some level it's similar to a classic sophomore "struggling with fame" type record. However, the feelings behind it seem so real that one can't help but to be moved by songs like "How They Want Me to Be" and the heart-wrenching closer "Up All Night". In songs like "Why I Cry," "Better Girl" and "Dreaming My Life Away", there also seem to be lots of references to sleeplessness, life on the road and missing your significant other so the separation anxiety issues addressed lyrically on some of the aforementioned Dum Dum Girls Lp Only in Dreams comes to mind here as well.
It should also be noted that the title track, which opens the record, is a bit of a red herring, but a statement of purpose as well. An only partially tongue-in-cheek ode to Bethany's Southern California home, I'd be surprised if the state of California doesn't use it in a tourism campaign. It would be a missed opportunity otherwise.
I know that Best Coast will probably lose some fans because this record isn't a redux of Crazy for You, but hopefully they will retain most of them and maybe gain new ones as well as this record deserves to be heard by as many folks as possible.
comments powered by