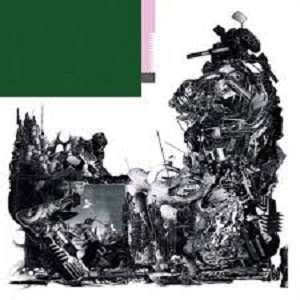 25 July 2019
This is a f@#ked up album for a f@#ked up generation, London based black midi simply do not care what any reviewer or critic (myself included) might think of Schlagenheim. They made it, it exists, and take it or leave, but it is that very attitude which is the very ethos of punk albeit with an injection of experimentation. So anti-commercial it becomes an entity which appeals, with the name masterpiece woven into every crevice of its guitar generated atomic war. It is genre less, a near impossible feat would be to categorize this recording, shades of jazz, krautrock, punk, and even metal rears a head through this kaleidoscope of passionate fury.
A release which shows potential and promise, Schlagenheim is an incredibly inventive album. Displaying green-shoots of what is to come but holding a unique urgency of incendiary music. At the very least the band are one of the most adventurous guitar bands to emerge from the UK music scene in quite a while. Opening with the blast of "953", which rattles into existence with screeching guitars and tempo switches not seen since the hey-day of seventies prog-rock. A free-improvised sonic burst before it pulls back to a gentler mood and vocalist Geordie Greep comes front and center. The sarcastic snarl is reminiscent of surprisingly the late Bon Scott, further travels into "Speedway" give another view, spacey and seductive against an uneven rhythmic pattern.
"Reggae" rolls back to the snarling commentary, and further pulpit shouting, the dramatic flow of the music is without doubt something to enjoy, energetic with a direction which is hard to predict. Drummer Morgan Simpson manages to be the glue that stops the runaway locomotive from leaving the tracks. When at times the band sound like they are about to veer off-course, Simpson reigns it back it, nailing down a groove, in particular on "Near DT,MI".
The oddities become ever so addictive the further you challenge the recording, "Of Schlagenheim" is one of the standouts on the long-player. A post-punk jewel in a crown of noise which glides between beautiful guitar lines, and a switch midway into a rage as the band battles to be heard. A sound more removed follows with "Bmbmbm", a one note bass pattern by Cameron Picton, is repeated with screaming effects blended in as it thunders along. It is a waltz through a war zone, as Greep spews out at times incomprehensible syllables, Johnny Lydon style. Closing out with "Ducter" (included below), giving more room for guitarist Matt Kwasniewski-Kelvin to display some cutting, precision based riffs.
As debut albums go, this is one hell of an interesting effort, nine-tracks that reveal equally virtuosity, and limitations, but also an incredible sense of musical direction. No doubt in ten years time Schlagenheim will still be spoken about, ultimately black midi are is alternative Arctic Monkeys with balls, who have no fear about how the hype surrounding the band may affect perception. In this modern world more bravery like this is needed.
Tracklist:
1. 953
2. Speedway
3. Reggae
4. Near DT, MI
5. Western
6. Of Schlagenheim
7. bmbmbm
8. Years Ago
9. Ducter