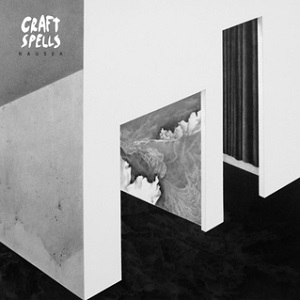 11 July 2014
On his sophomore effort, Craft Spells creator Justin Vallesteros tones down his sound, opting for the mellower aspects of the '80s.
Right away, Nausea conjures the dreamy, airy pop of Tears For Fears, Joe Jackson and Avalon-era Roxy Music. Echoes of The Cure and Psychedelic Furs waft throughout, augmented by Vallesteros' smooth Elliot Smith-like vocals and lushly orchestrated arrangements. Even "Breaking the Angle Against the Tide" bares the marks of Savage Republic circa Ceremonial. It's a soothing jaunt through cryptic emotions, impressionist takes on still moments in life where memories move like acid flashback trails.
Had Nausea come out in 1984, it surely would have been the music played in hair salons across the country, a testament to its relaxing pop appeal. For those of us old enough, Craft Spells can magically return us to that moment in time when we were five years old sitting in a Supercuts waiting for a haircut we didn't want. It's a nice feeling, really – one that doesn't come with the stresses of everyday adulthood. Perhaps there really is truth in Craft Spells' name.
comments powered by