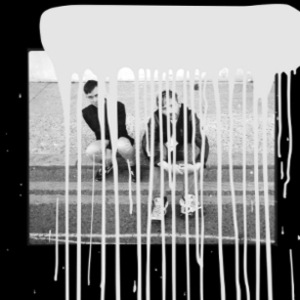 10 January 2012
I am not really big into electro pop but neo-shoegaze bands have made all the keyboards part of the landscape and that has eased me into it. That being said, I absolutely loved The Big Pink's debut full-length, A Brief History Of Love as well as their amazing cover of Beyonce's "Dreams,". Future This expands upon where those releases left off. "Stay Gold," and "Hit The Ground (Superman)," are exactly what we expect. Peppy, infectiously catchy pop songs.
The album veers off with "Give It Up", an attempt at something more soulful and it just doesn't quite work. The tempo, thankfully, picks up again with "13", an unabashed struggling pursuit of love. "Rubbernecking," is another cool tune, this one using the familiar term of watching a car wreck as metaphor for not seeing the forest through the trees (yeah, that's poor mixed metaphor, my fault). "Lose Your Mind," is the best track after the first two and would have been a huge hit in the eighties. It sounds all the more just right these days. The record closes out with "77", is a song dealing with the extreme sting of loss. There are some lovely yet ominous layers to this one.
Future This is not nearly as bombastically poppy and is a bit of a downer compared to A Brief History Of Love. The closest comparison I can think of is Autolux. Their first album was fantastic, while the the six-plus-years-in-the-making follow up was just plain dull. I would not go nearly so far as to call Future This dull. It's just not quite as much fun. More Cold Cave morose than Of Montreal playfulness. There are still moments of big fun but also some surprisingly poignant moments worth experiencing.