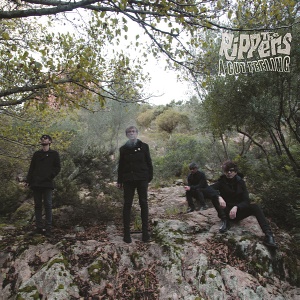 27 June 2017
Sardinia's The Rippers return with their fifth full-length that shows their blistering freakbeat at full tilt.
Image Billy Childish with a Johnny Thunders sneer and you'll have an idea of what A Gut Feeling has to offer. It's Nuggets worship turned up to eleven, amphetamine-fueled rave ups recalling The Count Five, The Eyes and early Pretty Things, while songs like "Piece of My Heart" and "So Loud" nod to the driving cowboy surf of The Turbo AC's, proving there's more going on than mere revivalism. "Stop to Drive Me Mad" and the closing "Screams" push even further, bringing a DMZ-like Stooges primalism to their repertoire. This is what The Hives and The White Stripes should have been but never achieved.
Full on Mod attack? Oh hell yes! It'll impress your friends and wear out your needle. And turn that damn volume knob up for a change!
comments powered by