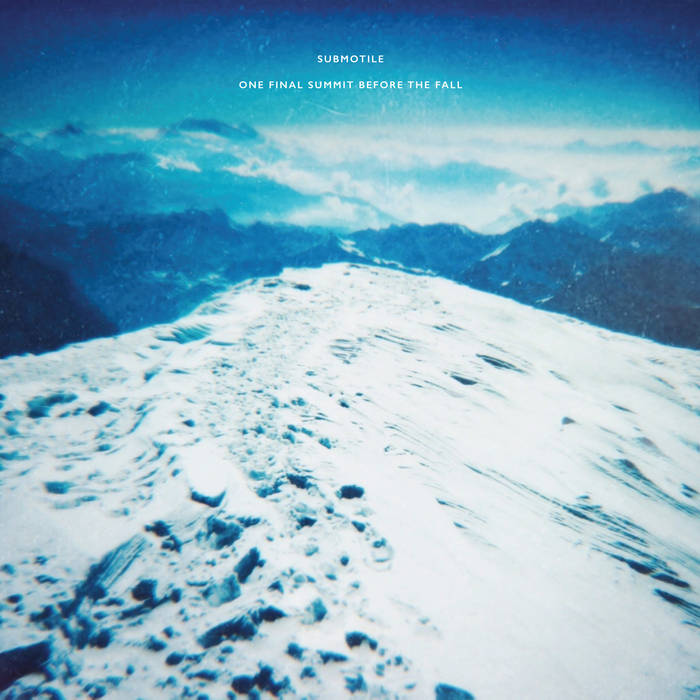 18 November 2022
Submotile is a band that sneaks up on you, storms your senses, and thoroughly ensnares you. This talented Italian-Irish duo consists of husband and wife Daniela Angione and Mick Farren. They formed in 2018 and flitted between ambient and experimental sounds out of the gate. This release is their third overall and their first on Shelflife. They have refined their gorgeous melange of shogaze, ambient, noise pop, and post-rock. While very noisy and in your face at times, this is multi-hued, gauzy, and dense music. It was mastered by Simon Scott of Slowdive. On this outing, Daniela sings and plays bass and piano, while Mick handles guitars, production, and backing vocals.
The shimmering slow wave opener, "From First Light Until Our Final Sleep", neatly encompasses every style the band excels at, from an obvious Slowdive influence to a sound all their own. The frenetic pounder "Resonica" follows up with a sinuous post-punk rhythm and a wall of feedback. More than any shoegaze influence, I can hear Smashing Pumpkins, Sonic Youth, and other noise pop coming through. Daniela's angelic voice floats over chrome waves and easily punches through the noise. "Hit This Summer" is as fine a slice of dreamy jangle pop as I've heard all year, and some of the vocal lines resemble Native American chants. "Foreshadowing" is the first single, and offers up dollops of sonic bliss. Carefully contained layers of noise are throttled slightly back to let the vocals shine through. Great tune!
"Blood Loss" is soft and billowy, a dreamy soundscape we all can use in these dark times. "Hope in Sound" is equally pretty, a definite balm to my frayed nerves. Work and the holidays will do that to you. Too much going on. It is nice to take a pause and listen to chill tunes like this one. "Drop to Eternity" is a nice turn into psych pop, complete with a sprightly melody! "Ataraxia" has a cool, throbbing bass line that wars with some psycho guitar from Mick. It is a heavy well of sound replete with a strong melody and propulsive rhythms. "Farewell Aquarius" is the final song, and it unrolls like a slow moving, sepia-toned flip book. Its titular farewell could also be a good-bye to summer, and its slow burn is affecting and beautiful. In summary, you cannot go wrong with a release like this. I think it is the band's best and is highly recommended for fans of all the genres mentioned here.
Catch up with the band on Facebook.
Pick up the new album on Bandcamp.