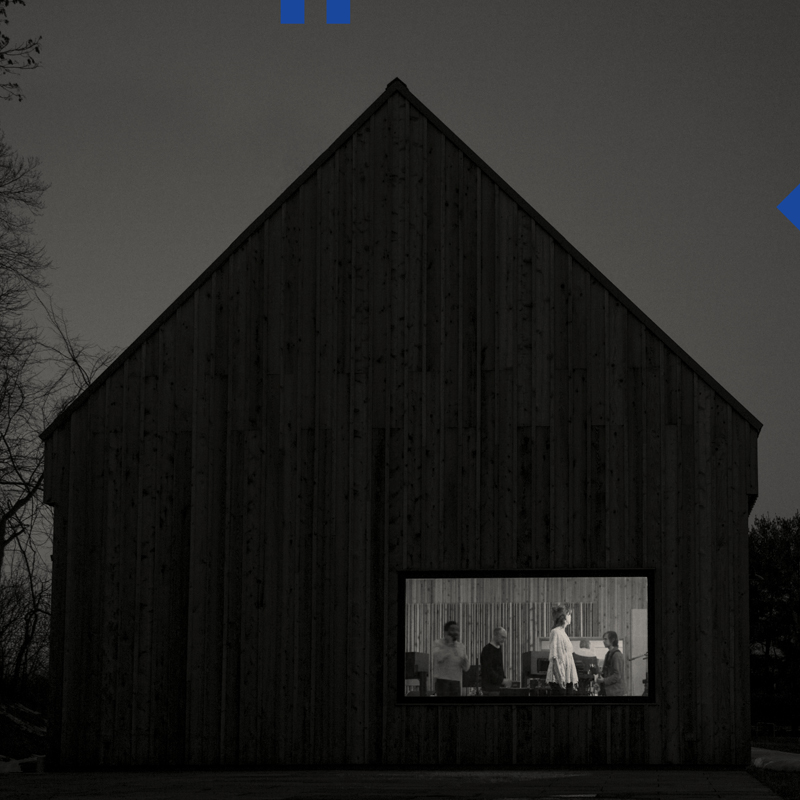 8 September 2017
Few bands can hold a candle to The National.
Today marks the release of their seventh record, a highly anticipated project, following up Trouble Will Find Me in 2013. It's an evolution from a band that grew out of the early-2000's rock scene, rubbing shoulders alongside artists like Interpol and Pavement, the latter of which became a jumping-off point for Matt Berninger and Scott Devendorf in 1991.
My foray into alternative music began at a young age. I would be remiss not to recount days spent in the backseat of our parent's minivan, my mother slipping Death Cab for Cutie's Transatlantacism into our Toyota's multi-disk system to break the silence on our long excursions down south.
It wasn't until 2007 that I discovered Matt & Co., a time when I would periodically jump onto the family computer to add music to an iPod that was cautiously handed off to 10-year-old me. Nestled into iTunes was Boxer, and being equal parts curious and entirely uncaring of my parents' credit-card, I downloaded the album without a second thought. There it stayed, reserving a spot amongst the ever-changing catalogue of pre-teen angst, witnessing the entrance and exit of musicians that, to me, perfectly embodied the anguish of a brooding boy with far too much time and far too little understanding. In retrospect, tracks like Slow Show and Gospel meant little to me then, adult issues that I had little understanding or care for, and while I appreciated the moody, slow tendencies of the band, the relevance and meaning was entirely lost, and for good reason.
It was by pure coincidence that I rediscovered the album in 2010, after downloading Trouble Will Find Me onto a heavily-abused Windows phone that had quickly replaced my primary device for music, in a desperate attempt to gain middle-school relevancy with the proper "one-device" system that seemed to be the norm for my classmates. There the albums stayed, proper soundtracks for long winter walks home and ammunition for my defense of "alternative tastes", words that I would readily use during my personal crusade against the top 40.
It would be 4 years before I would have some tangible appreciation of the discography, after having landed myself in Lurie Children's Hospital in Chicago. An ex-girlfriend having purchased both Boxer and High Violet for me on vinyl, I began to convince myself that I had some understanding of what it meant to love and be in love. They recycled themselves every night, a sense of familiarity and meaning in a world where control was unobtainable and comfort came after waves of denial and uncertainty. It was then that an emotional attachment formed, feelings and emotions that couldn't adequately be expressed or reasoned with, tracks that lulled me to sleep and convinced me of realities that were far-fetched and seemed to align themselves with mine – out of control, longing, and hopeful.
Time has done well for the band, and as May of this year rolled around, the rumors of a new release made my excitement palatable. After a series of EP's, and Berninger's collaboration with Brent Knopf on El VY, a new album seemed imminent.
Then came The System Only Dreams in Total Darkness a confirmation of their steely, anxious new sound, yet remaining true with the Dessner's masterful horn and piano work that has kept the band consistently on their game throughout the years. The tracks are a new approach certainly, but one that is mindful of the characteristics that has cemented them as a hallmark of American alternative music. It's a less restrained album, one where Berninger, alongside his wife Carin Besser, nauseatingly run through the paces of what it means to love, noting "I was born to beg for you", all whilst recounting (seemingly unabashfully) "Young mothers love me / even ghosts of girlfriends call from Cleveland / They will meet me anytime and anywhere".
What makes this album different isn't the exploration of love, but the acknowledgement of the constant falling in and out. The moments of sheer vulnerability and fear of letting it all go to ruin, feelings that I have yet to experience, but can appreciate as I explore my own trials of what it means to love and be loved.
My decade with The National has taught me to love, it has taught me to embrace the fear of uncertainty, it has taught me to take in and appreciate even the most crippling feelings of hopelessness, and seems to continually remind us that it isn't about the destination, it's about the journey. It's been a privilege to witness theres.