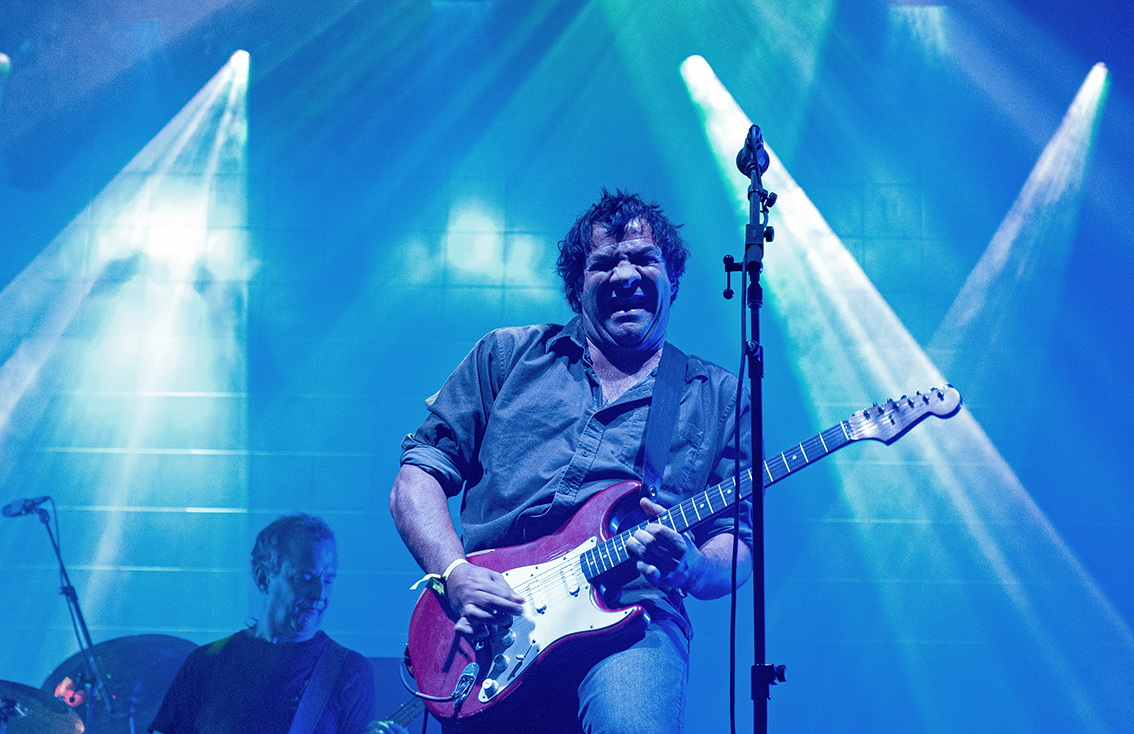 22 October 2019
Photo by Cecilia Fonseca
Continued from Part One.
Saturday at the Theatre started off with cool synth sounds from Automatic and Anika, while Blackwater Holylight brought heavy stoner psych to the Block stage and Altin Gun got the crowd dancing on the Moon stage with their propulsive Turkish space disco.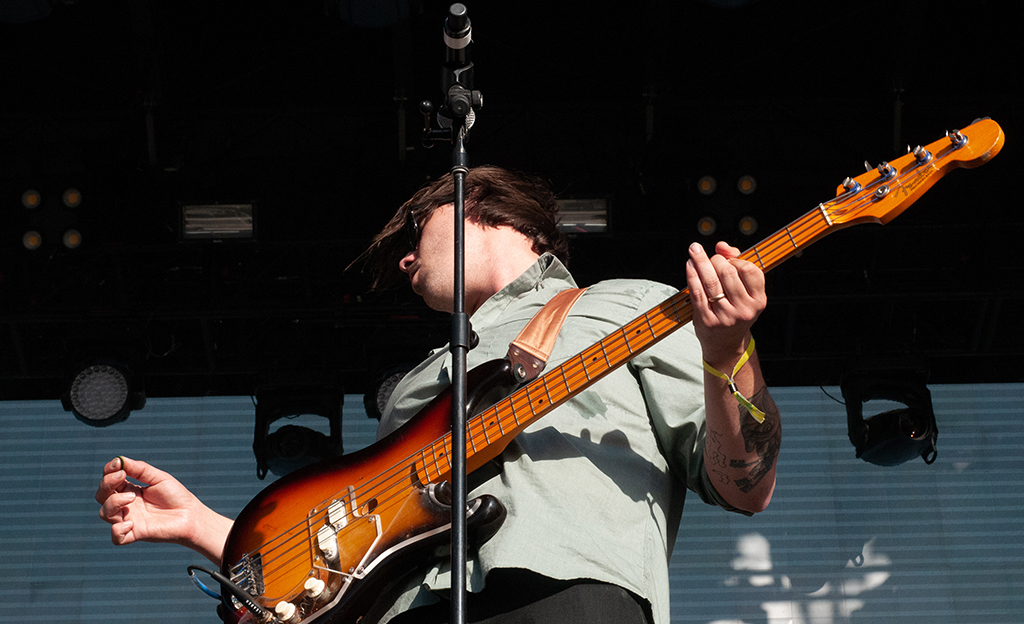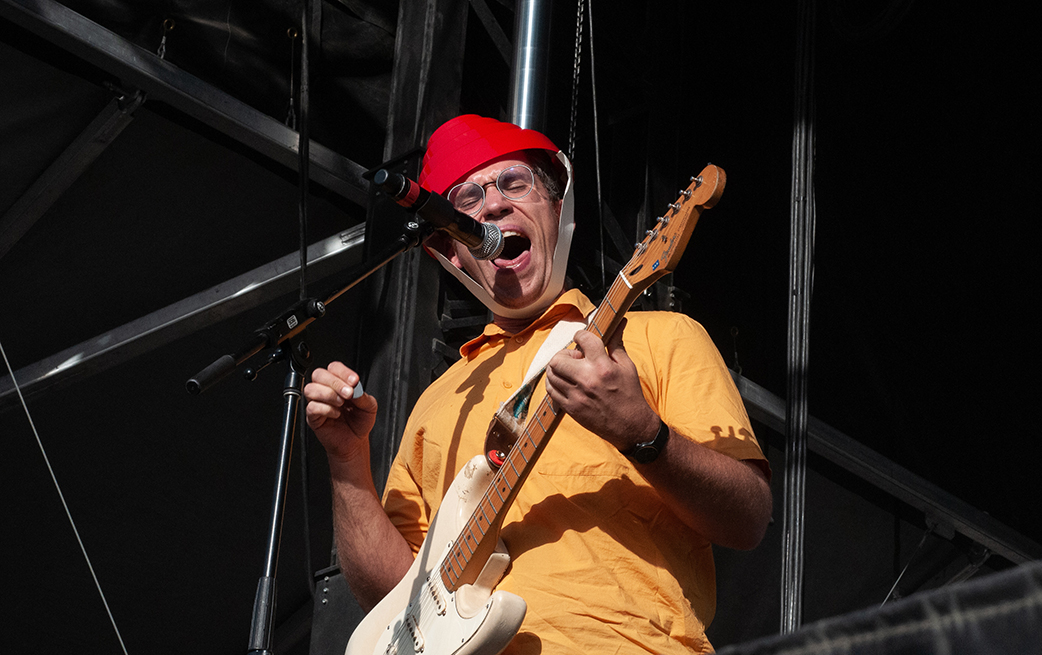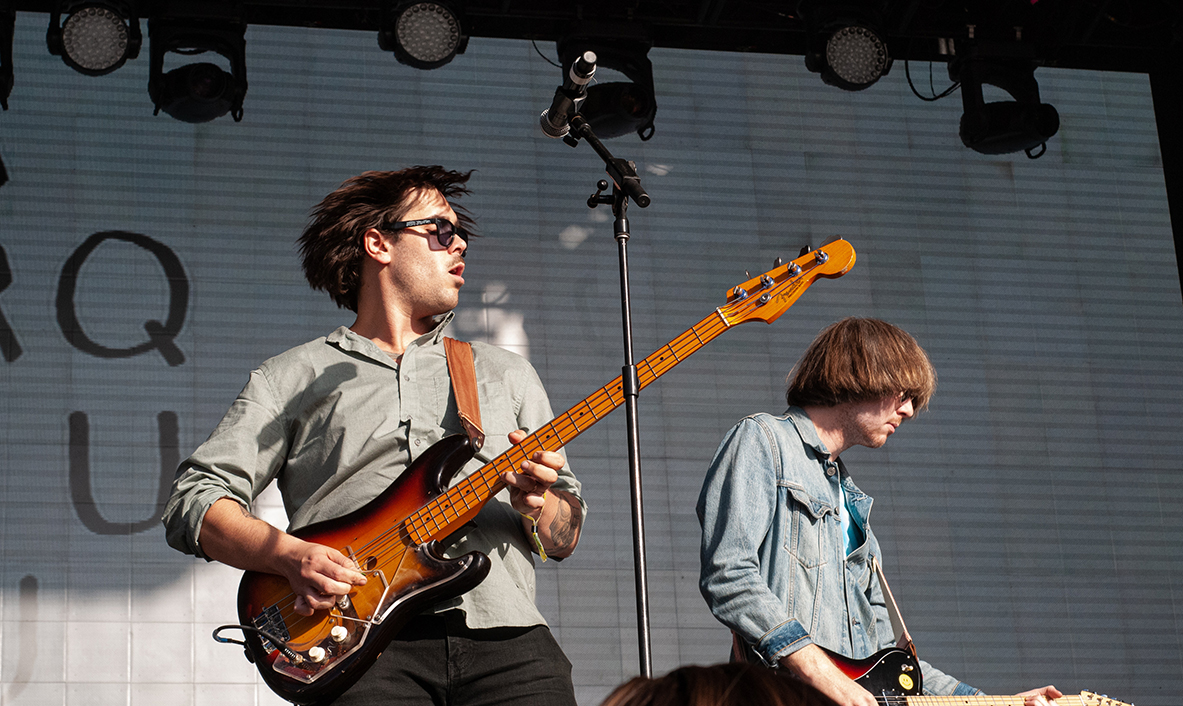 Photo by Cecilia Fonseca
Parquet Courts rocked the house with help from Jello Man, who risked life and limb to jettison jello shots into the crowd while being held aloft on a boogie board. Not to be outdone, Carrot Guy continued to wave his giant orange carrot, a burden that proved too heavy for some (including our photographer) to bear.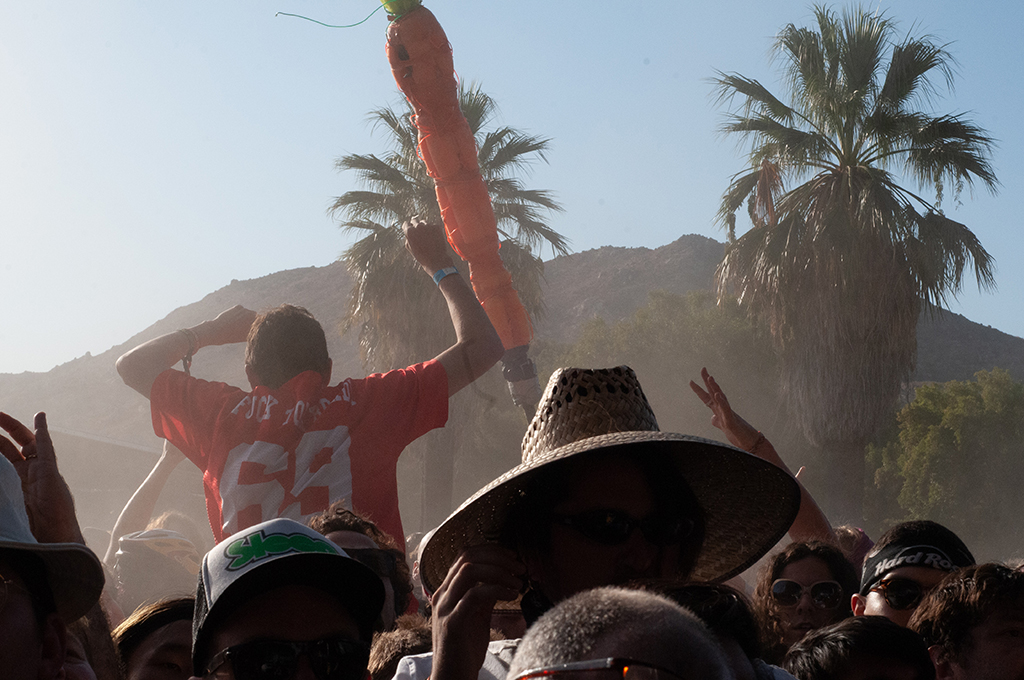 Photo by Cecilia Fonseca
Desert Daze founder Phil Pirrone led his band Jjuujjuu through a psychedelic ceremony on the Block stage. Back in the Theatre, The KVB and Lumerians had the misfortune to play opposite of prescient cultural prophets Devo, who performed a highly anticipated set on the Moon stage.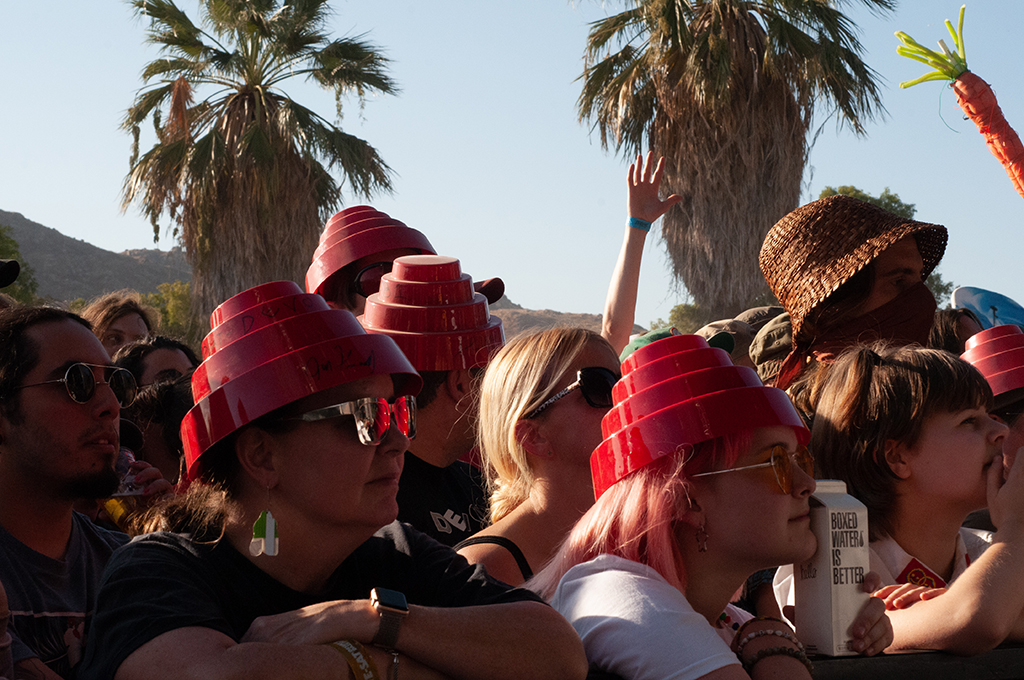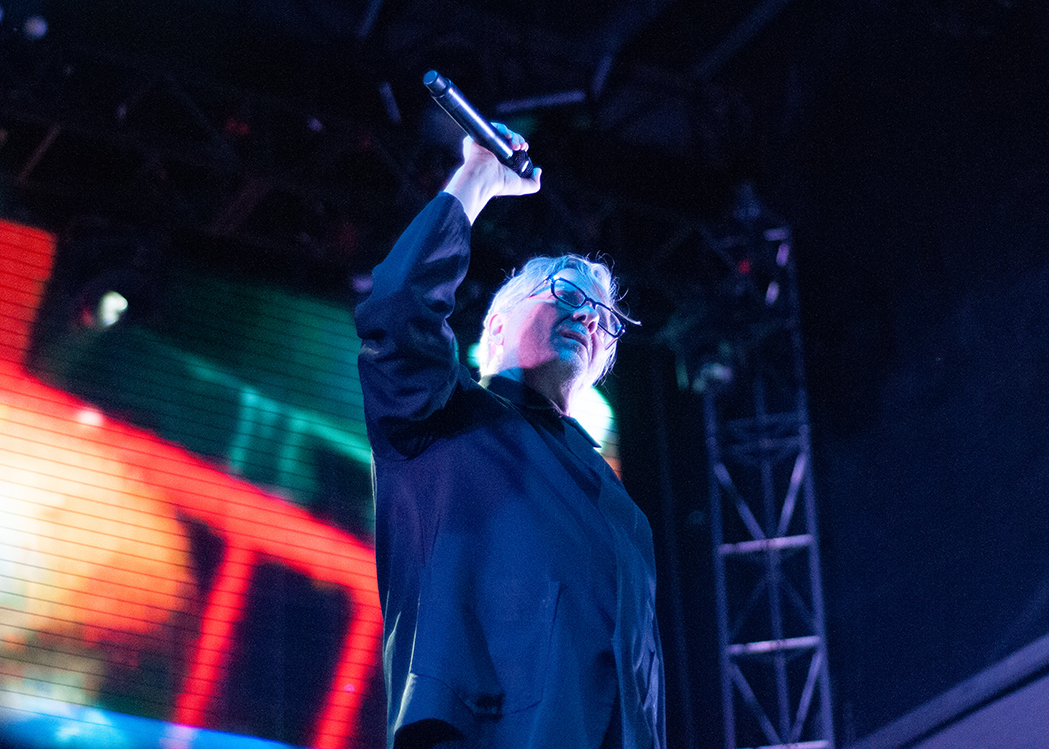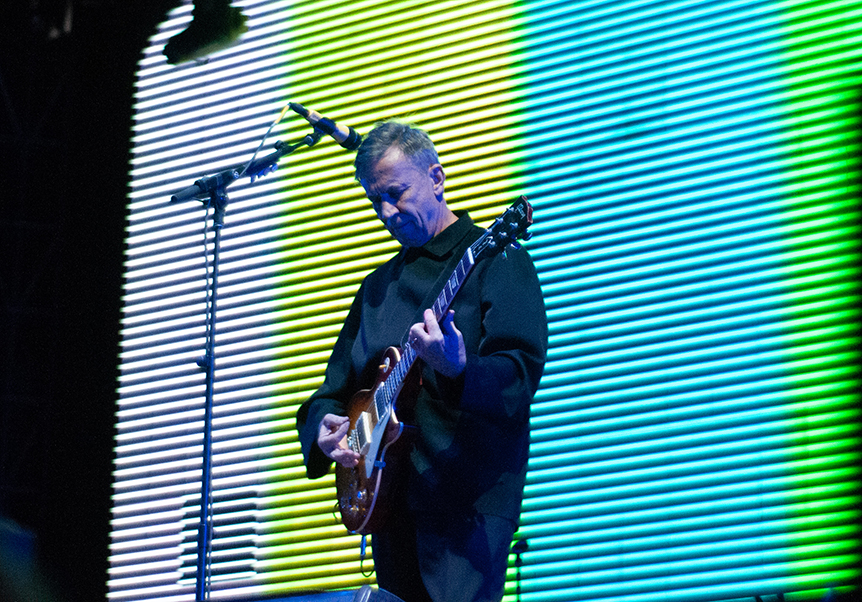 Photo by Cecilia Fonseca
Devo's energetic performance showcased a strong body of work stretching beyond the new wave hits they're often associated with. A good chunk of their set time was taken up by the satirical marketing film for the band's last studio album Something for Everybody (2010), which most of the fans in attendance had already seen. Luckily, there was still enough time for the spuds to tear through some of their most beloved hits as well as fan-favorites like "Gates of Steel," "Going Under" and "Smart Patrol/Mr. DNA."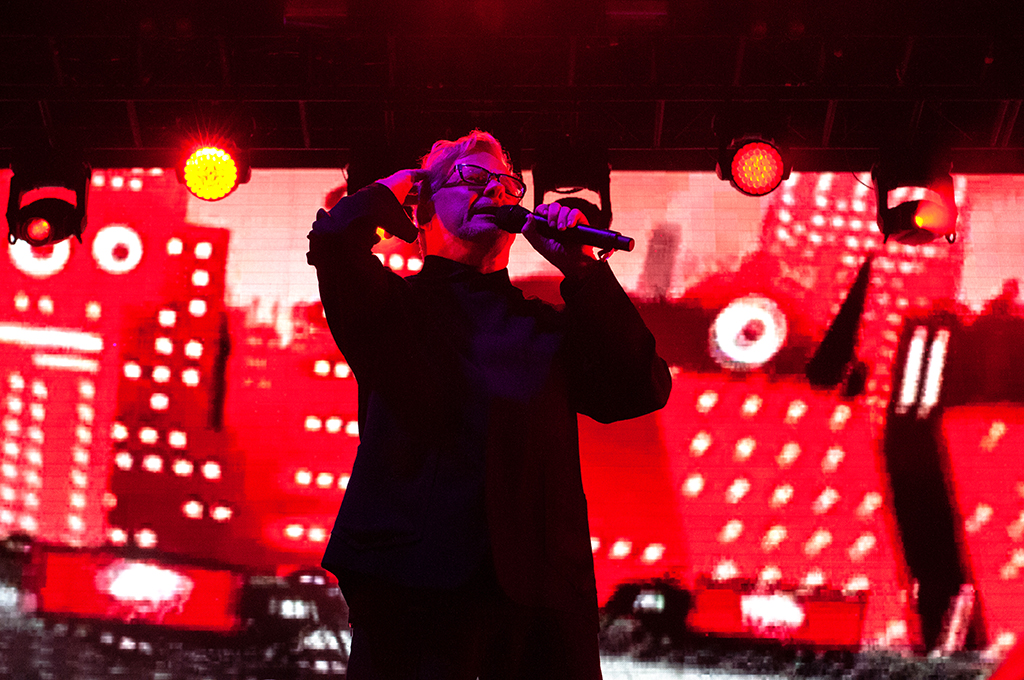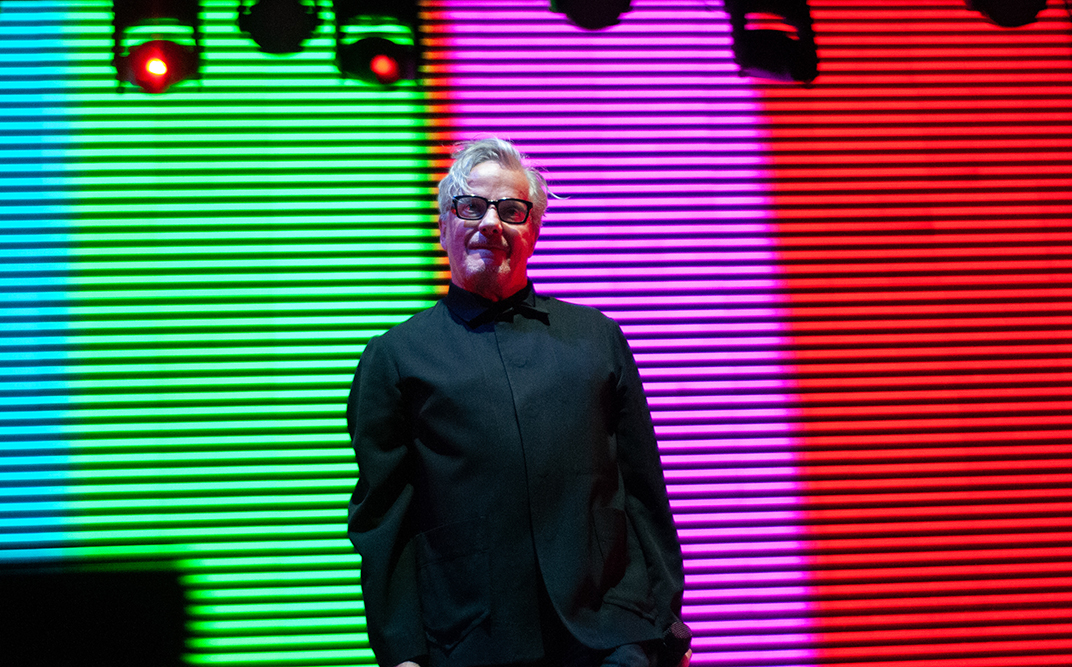 Photo by Cecilia Fonseca
Ween were clearly bemused at the request to perform their album Chocolate and Cheese (1994) in its entirety. Their shows typically include several songs from the album anyway, so like The Flaming Lips the night before, a career-spanning set list would have been preferable.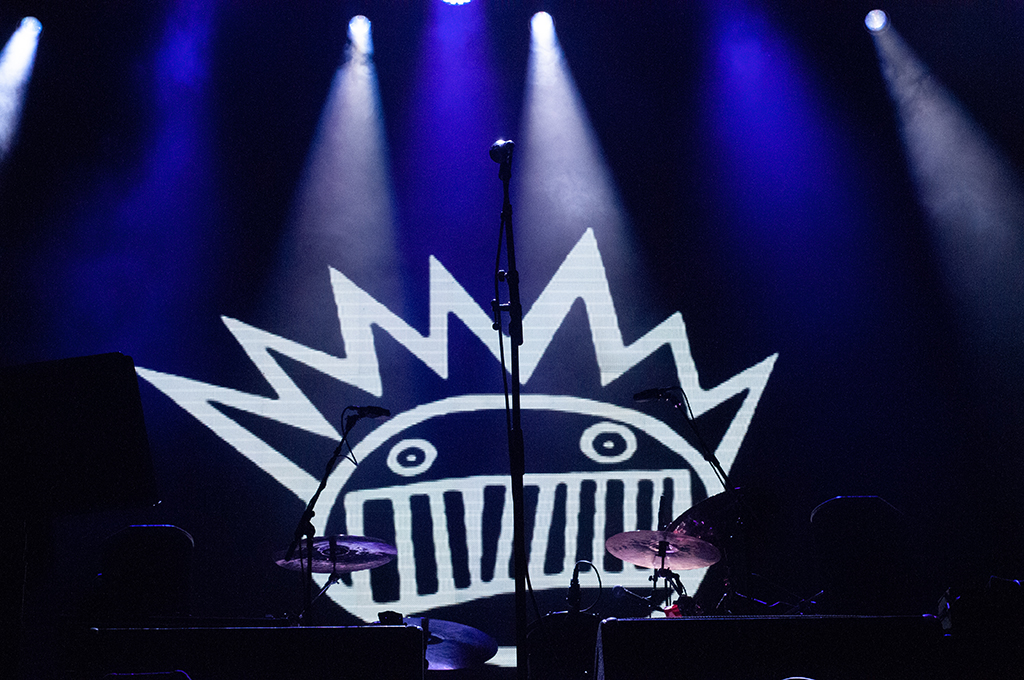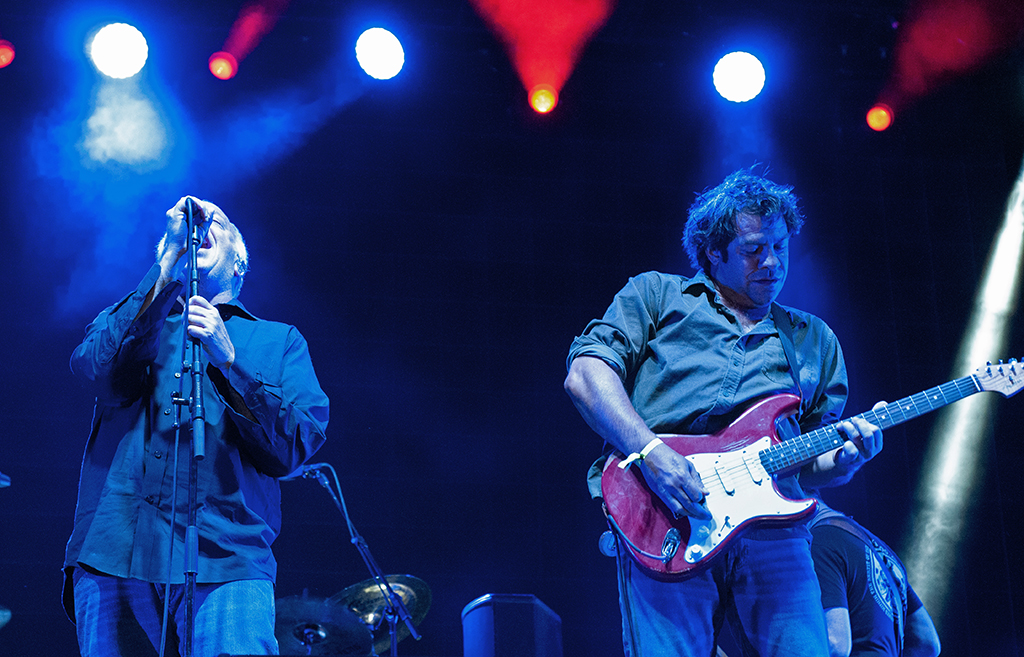 Photo by Cecilia Fonseca
Despite limiting the song choices, the album provided plenty of opportunities for Gene and Dean Ween to show off their musical virtuosity and uniquely warped sense of humor. It was awesome seeing "Candi" transformed into a bizarre dub freakout in what may have been its first live performance, and the show-stopping rendition of "Buenos Tardes Amigo" was fantastic. The band thankfully squeezed in a four-song encore that ended with an epic version of "Buckingham Green" from The Mollusk (1997).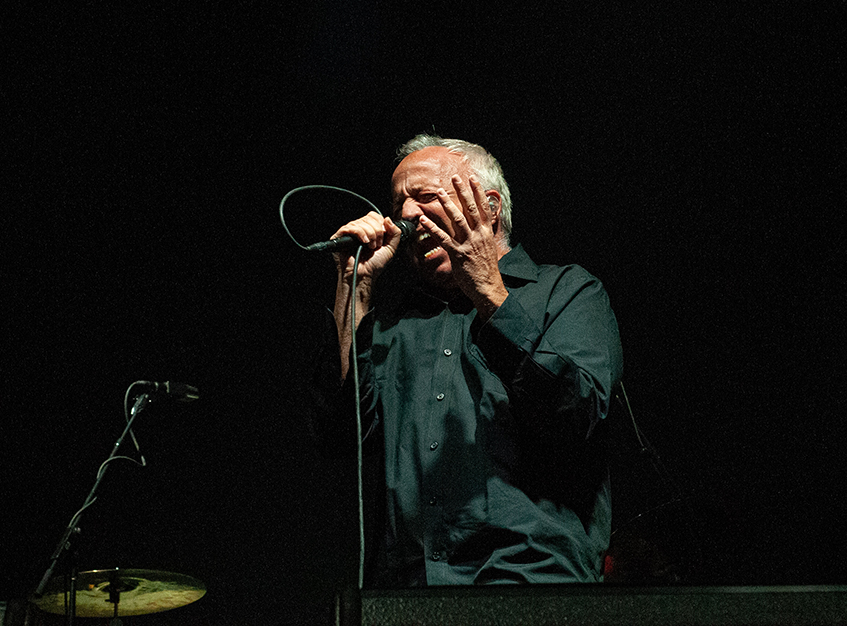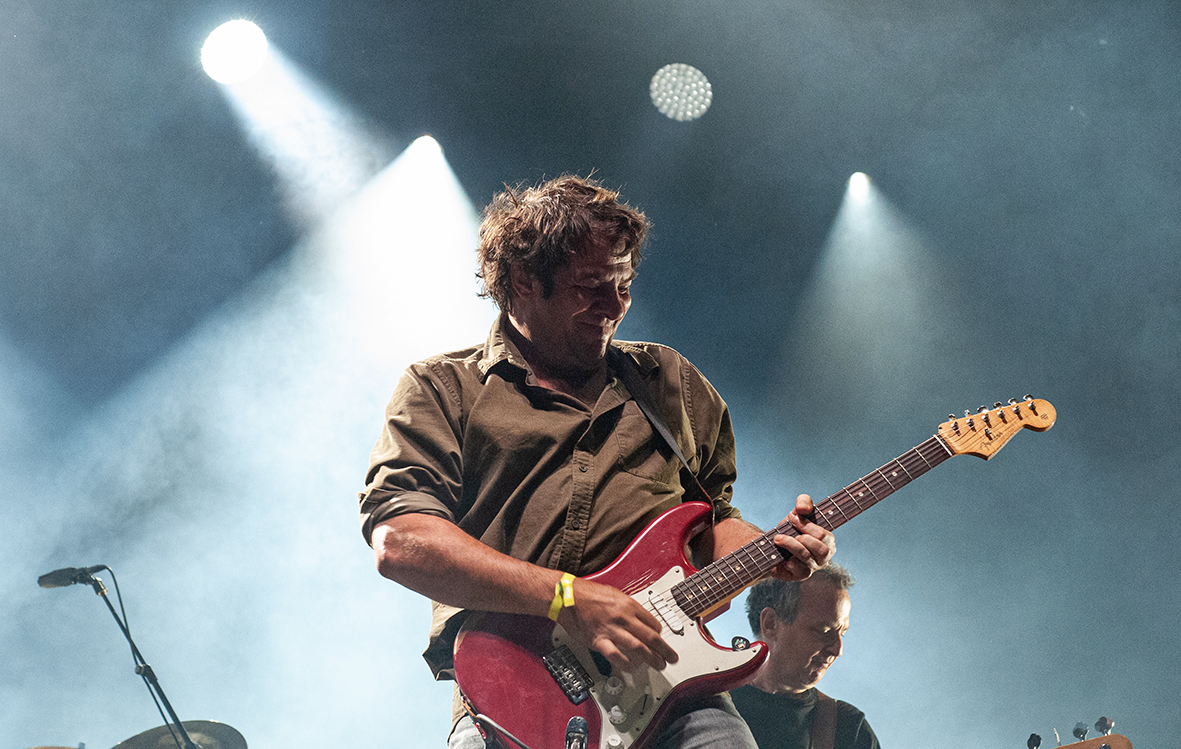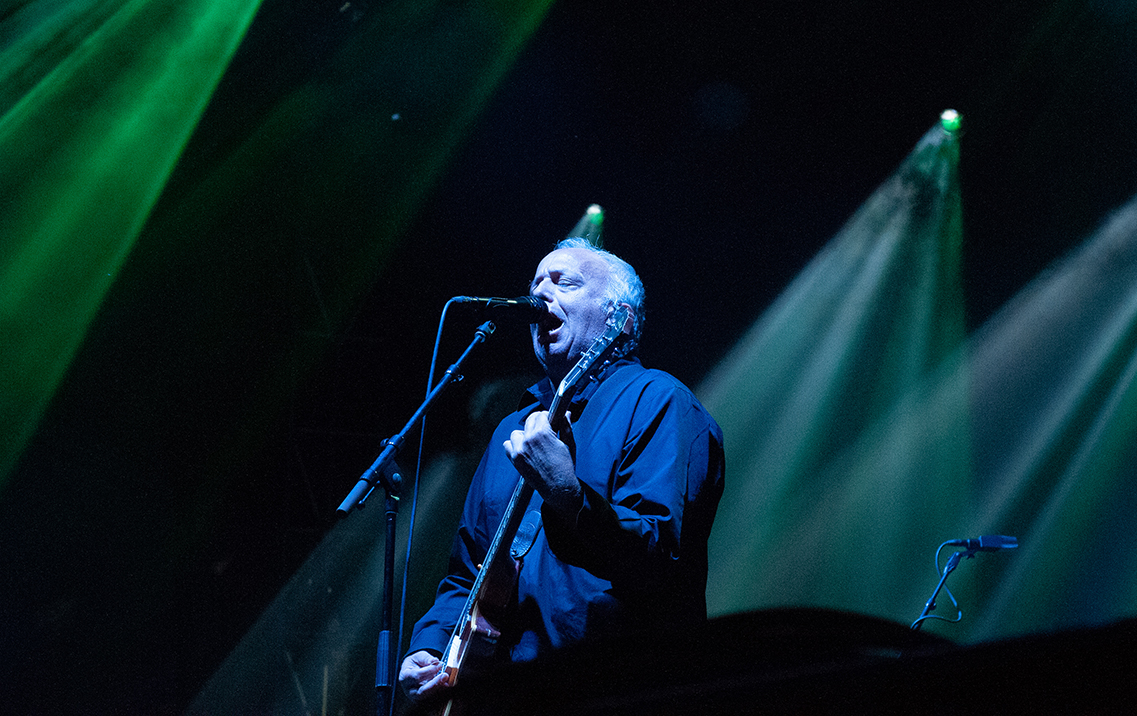 Photo by Cecilia Fonseca
The retro-psych sounds of Temples drifted across the fields as folks made their way to the Theatre to check out Swedish punk pranksters Viagra Boys.
Flying Lotus 3D and The Locust duked it out for control of the natural world (and the two main stages) as night two came to a close.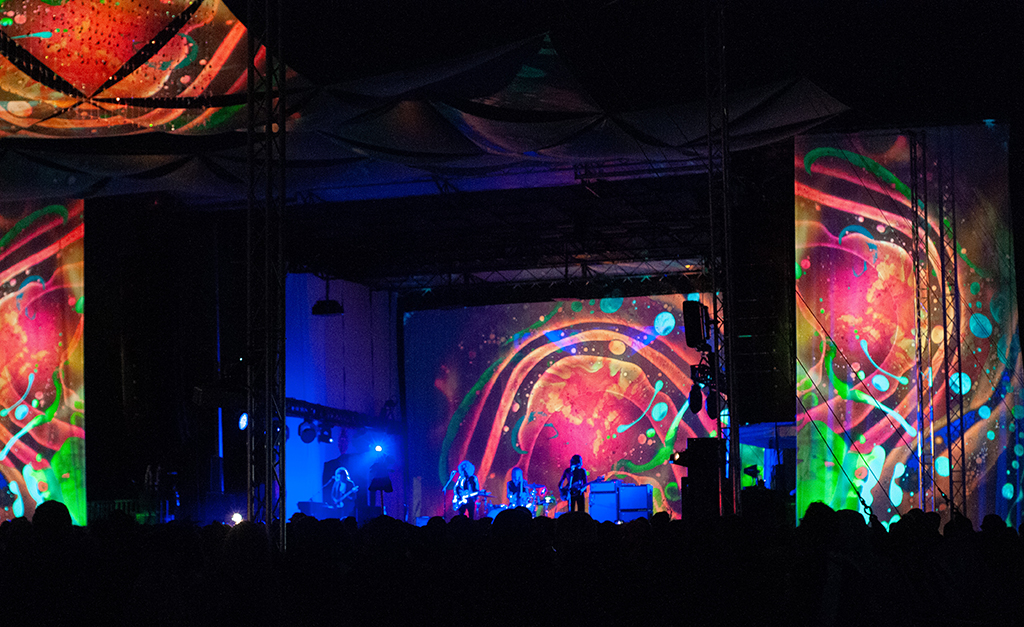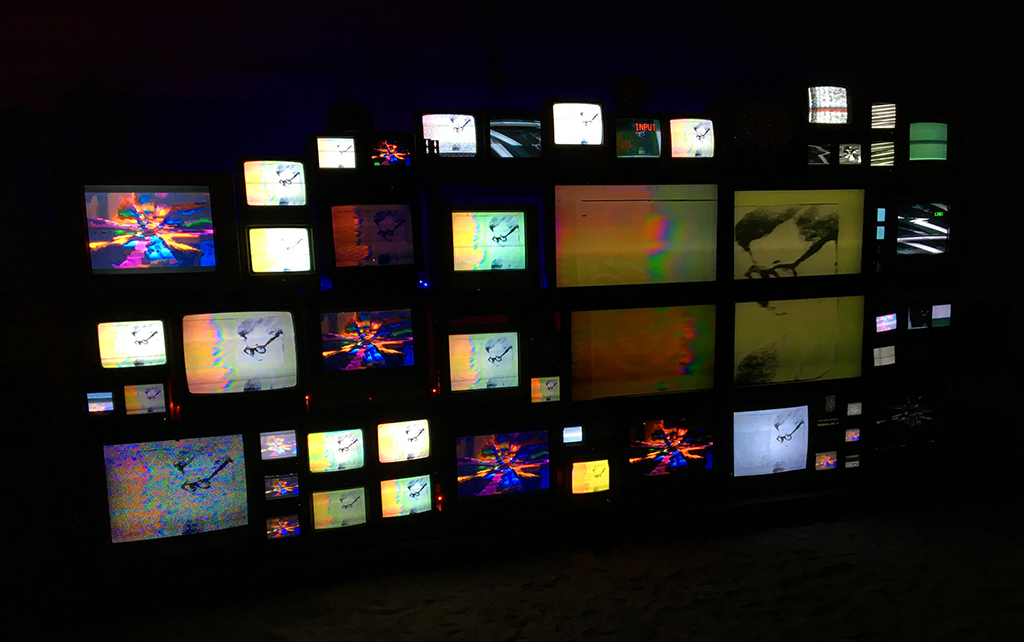 Photo by Ryan Orvis
Check out day three of our Desert Daze 2019 coverage featuring Khruangbin, Ride, Lightning Bolt, and more!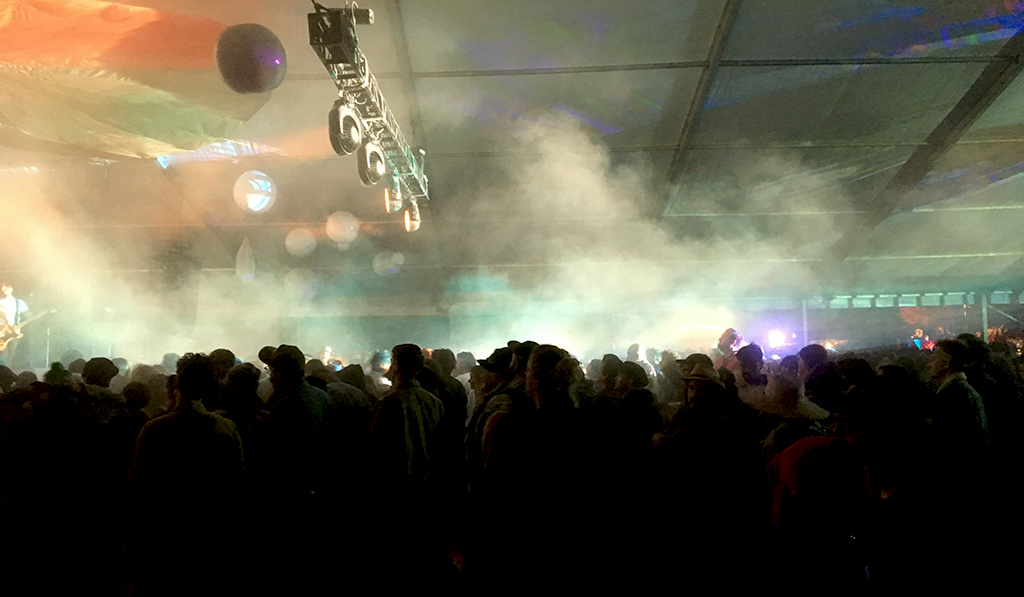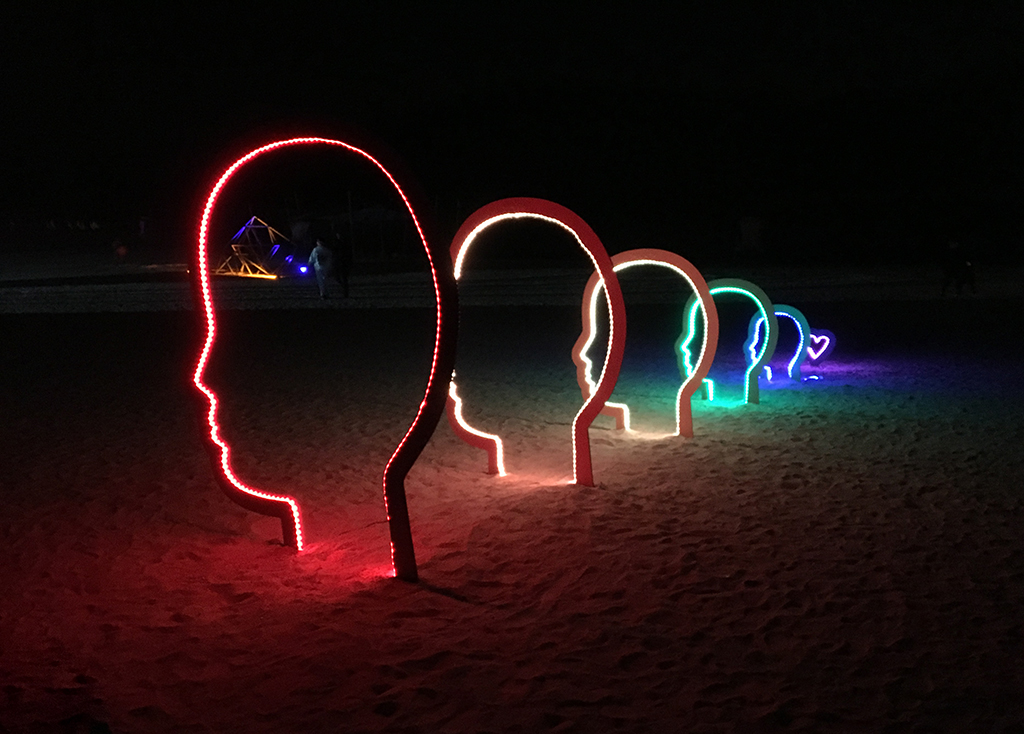 Photo by Ryan Orvis