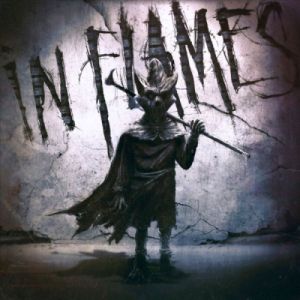 14 March 2019
Oh, the irony: Mere days after the Boise outpost of Michael Dorf's dwindling Knitting Factory franchises reopened after a fire tore down most of the structure last fall, what heavy-metal band took the stage to help rechristen the venue? In Flames, of course.
Singer Anders Friden, lead guitarist Björn Gelotte and their ever-evolving lineup of backing players set the stage ablaze with a 17-song set that tickled fans new and old. With their set, In Flames not only help resolidify one of the key venues in the City of Trees but delivered one of the only strong metal shows to transpire there this winter.
At this point, fans of the band (unlike those of brethren acts At the Gates, Dark Tranquillity and Amorphis) have mostly divided into two camps. There are those who only tolerate the band's first four albums (each of them iconic releases in the canon of Scandinavian melodic death metal) and younger converts who know the veteran band's latter-career material by heart.
While In Flames didn't reach back to 1994's Lunar Strain, 1996's The Jester Race or 1997's Whoracle, they deftly touched upon every record after that. Naturally, they gave an extra emphasis to I, the Mask, their underwhelming release that dropped 12 days prior and further the Swedes' penchant for poppier tunes. But that didn't detract from the joy felt by those caught off-guard by some deep cuts.
The teddy-bearish, bearded Friden began the lengthy set with "Voices," the first song from said new release. But then the six-piece quickly B-lined into 2014's Siren Charms with the track "Everything's Gone," and the then delved even deeper with "Pinball Map" from 2000's Clayman.
Five "new era" In Flames songs ensued, to the apparent delight of Boise State University students and other youngins. But old-school fans got their money's worth when the band dug up "Colony," "My Sweet Shadow" and "Clouds Connected" from earlier albums — some of the best In Flames tracks ever put to tape. For ardent fans who track the band's setlists, those tracks were a gleeful surprise, since they haven't been busting them out on their recent tour supporting Within Temptation.
The icing on the cake for metalheads at the show — which really qualified as more of a hard-rock gig — was In Flames' featuring of former Megadeth member (and ridiculously strapped) Chris Broderick on rhythm guitar. A last-minute fill-in for Niclas Engelin, who had troubles getting to the States for the tour, Broderick brought extra strength to the set and didn't seem to miss a lick during any of the smoldering songs.