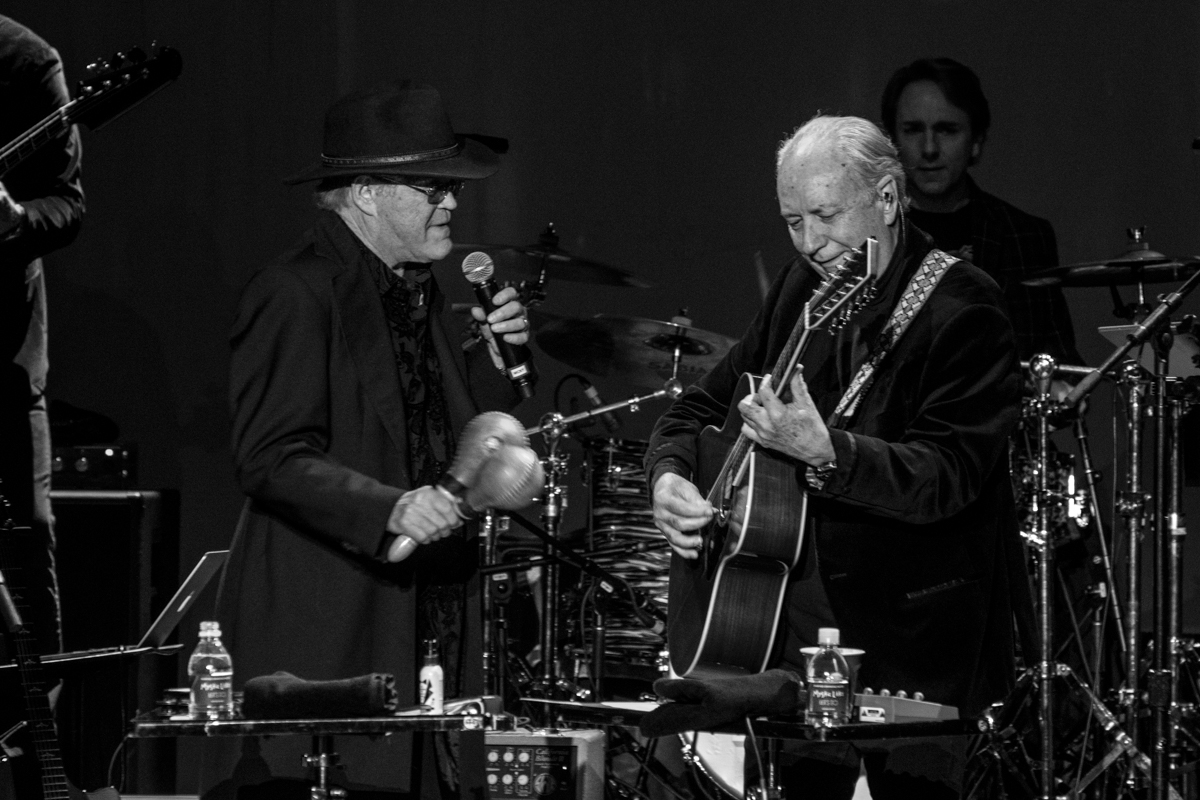 2 April 2019
As a kid in the 70s, reruns of The Monkees television show was one of my first big rock & roll influences. I've seen them in most of their configurations since reuniting in the mid-80s with Mickey Dolenz, Peter Tork & the late Davy Jones.
In March 2019 (and less than a month after the death of Peter Tork), The Monkees presented "The Mike & Mickey Show" in the Minneapolis area, showcasing longtime reunion holdhout Michael Nesmith and the most constant member and main voice of The Monkees, Mickey Dolenz.
Opening with the late period single "Good Clean Fun", the remaining two Monkees Mickey & Mike offered many deep cuts along with a healthy sprinkling of big hits and well know songs during their set. Tribute was paid to Peter Tork during "For Pete's Sake" (song written by Tork and featured over the closing credits of the tv show). They got to share some "new" material on us with the Noel Gallagher/Paul Weller composition "Birth of an Accidental Hipster" (from their most recent album 2016's Good Times). The folk-rock "Door Into Summer" was a highlight for me, spotlighting Nesmith.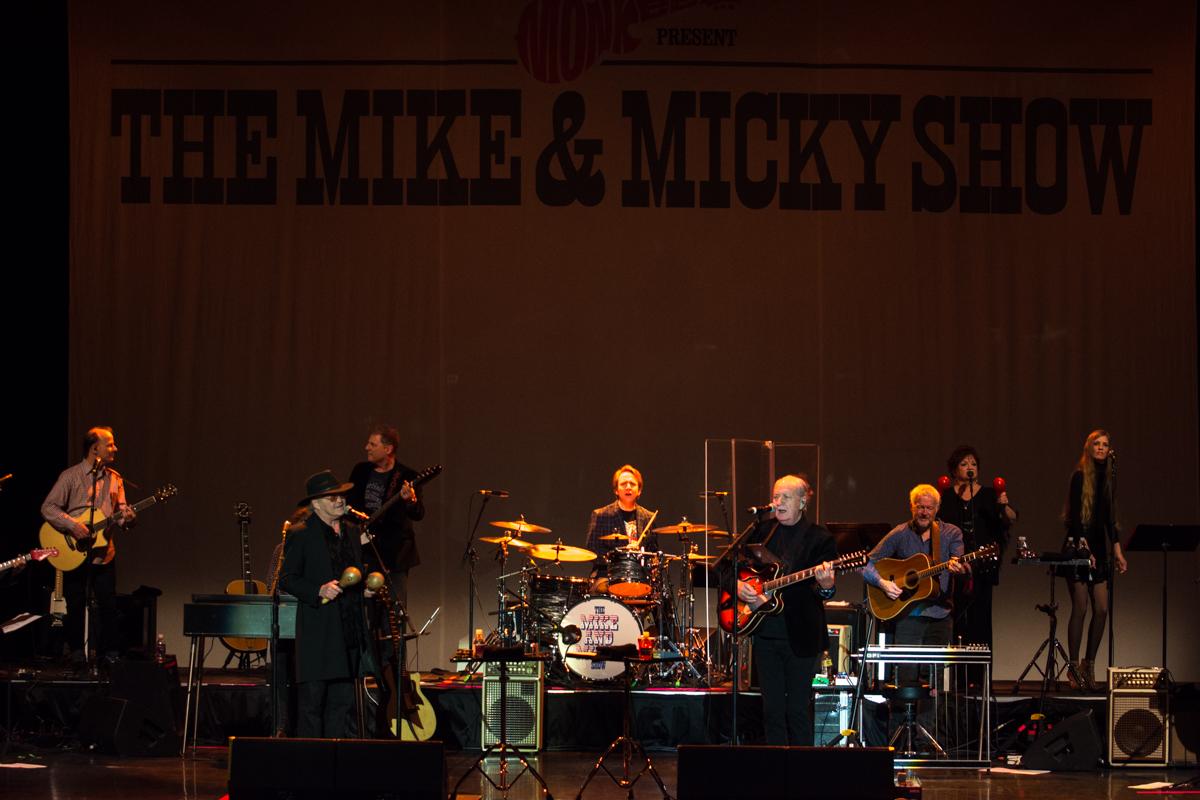 Mickey introduced "Porpoise Song" from their film Head. "I have no idea what it's about," Dolenz said, followed by an audience member yelling "Acid!". Guitarist Jason Nesmith played those cool porpoise noises on his guitar. The band followed it up with another Head tune "Circle Sky".
Heading into intermission they shared a video of Peter Tork solo performing the old Mills Brothers song "Till Then" which turned out to be the most fitting tribute to him.
Nesmith and Dolenz opened the second set stripped down and more acoustic versions of "Papa Gene's Blues" and "Randy Scouse Git" while eventually leading to the tender duet "Me & Magdalena" (written by Ben Gibbard), also from the recent album Good Times.
During Dolenz' energetic vocal "Goin' Down", the kids sitting in front of me were totally rocking the hell out. Mickey started off singing Davy Jones' signature hit "Daydream Believer" eventually letting the audience finish it off in tribute to Jones. Ending their set with "Listen To The Band" and "I'm A Believer", They shared old and new songs, deep cuts and well known tunes for a unique and satisfying look into one of the 60s most classic bands. The Rock & Roll Hall of Fame is lame, but The Monkees should have been in it years ago.