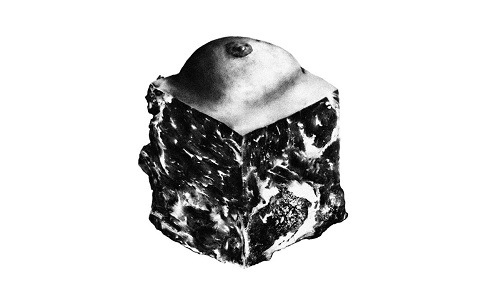 28 April 2014
"What can I say, it's a great band."
My high school friend and bandmate Kasey gave me a CD for Christmas one year and wrote this semi-apology on the wrapping paper. The words come back to me once in a while, even though the band they described never does. Who did he mean? Definitely not Against Me!—he liked them, no doubt, but they fell into a category I mostly avoided, "punk and pseudo-punk music my friends like," and, outside of playing Reinventing Axl Rose once last year, for kicks, I never heard the band until I went to see them at First Avenue and they squashed my ego, broke down all barriers of self-definition and aesthetics that one might use as quarantine, left me standing there stunned until Kasey's words came to the rescue and I surrendered to them. What can I say, it's a great band. I knew none of the songs, they've meant nothing to my life, but, no surprise, I was overwhelmed by the band's energy. Must we insist that punk music sells a lifestyle, life-moments? It was the sound.
Yes, fuck you once again, Ted Gioia, this time for the worst of your ideas as they relate to punk music, these being, in brief: (1) that in the second half of the 20th century, music became a choice and/or or ceased to be naturally embedded in the life of the people; (2) that certain musical styles are themselves responsible for this fact; (3) that "imagination and creative vision" are "non-musical factors," and that, since it forgoes certain technical skills in its composition, punk music thus would register not as music, but as something less. When we shift our attention to punk music that carries the title Transgender Dysphoria Blues, the proposed correlation between music and "choice" becomes an altogether more troubling notion. Fortunately, in 2014, denying the inevitability of certain forms of expression—the ones represented by Against Me!, etc.—is the domain of marginal, bigoted nostalgists, so when a band comes out, its music legibly embedded in the lives of its members, it can continue to draw a large, admiring crowd.
Something in frontwoman Laura Jane Grace appeared surprised by this fact, as she smiled the huge, inextinguishable smile of a person who very recently didn't know such a beautiful moment lay in her future. She's mostly sanded the scream out of her voice, and though I don't miss it, it served its purpose if some slow, careful process of erosion is responsible for the new voice that exists in its place—beautifully hollowed out but with an occasional memory of former gravel, like The Thermals' Hutch Harris suddenly finding himself in a Leatherface song and channeling Frankie Stubbs. Grace performed with the kind of direct appeal that someone might call life affirming, implying action. Alive is a better word, implying presence, and she's a rare kind of presence—to be boring about it, a pop star: every person in the audience simultaneously imagines himself or herself having a private moment with her.
So, the life force affirms itself, while music affirms itself, separately, and sometimes there's a confusing, loving confluence of these two things. This is what happens at an Against Me! show. As a band, they do a lot more than maintain a level of energy and precision equal to the singer's needs, and there's a great deal of technique in their music (whether or not it's sufficiently rooted in theory), albeit technique derived from humble beginnings. I can still hear the fulfillment of youth spent listening to old punk albums, trying to break open the secrets of the mix, however murky or separated, then creating music as a succession of discrete parts—lines, chords, riffs, fills—gradually tightened until, years later, the product is so seamless that new, young listeners will have to break it apart, start the process all over again.
The band's pop vocabulary is impressive, too, and I particularly like the way "True Trans Soul Rebel" adopts the chorus of The Cars' mega-hit "Drive" and, despite the loud-fast musical surroundings, seems to have no new plans for its gestures of longing until a secondary question debunks the myth of any pop song's universality. The loneliest triumph: "Does God bless your transsexual heart?" The song narrows down its applicability only after it's hooked every available listener. The band excels at these kinds of misleadingly broad anthems, and, looked at in the most unimaginative way, the music is merely a super-efficient vessel for other things. There's a lot to latch onto in the lyrics, and no doubt there was a great deal of identification taking place in the audience, but here's what I sensed was primary: physical need and sensation; sound; the curious, helpless relationship between the two. I felt only like a traveler seeking out large, mysterious energies, my identity void. When I wrote, about a different band, "The only possible vehicle for Terry Malts' sense of disillusionment is the very sound they've chosen," I should've found a better word than "chosen," because onliness rules out choice. Against Me!, free of illusion but not disillusioned, find themselves in a similar situation, and that's part of why they sound so good. I had nothing at stake in seeing them play, and had a great time. Would lifestyle considerations, in the form of my old bias, have required me to deny the thrill?