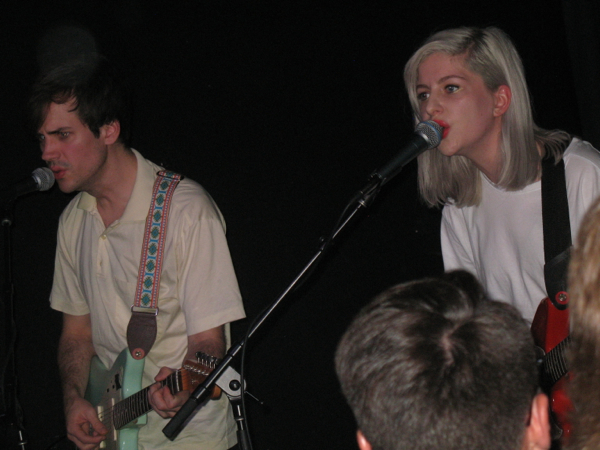 2 February 2015
Photos by Mark Suppanz
On the strength of their shimmering, surf-splashed self-titled debut LP and its irresistible single, "Archie, Marry Me," this Toronto five-piece (pronounced "Always," or "Alvays" if you're Greta Garbo or Marlene Dietrich) sold out their first NYC show at Williamsburg's Rough Trade. Since I was not able to procure a ticket for that one, and my curiosity was peaked, I decided a 95-mile weeknight schlep to the City of Brotherly Love was in order. Despite competition with the hometown Eagles' Monday night football game a couple of miles away, the cozy, country-rustic Boot & Saddle's cramped, claustrophobic back room was packed like a can of sardines.
Guitarists Alec O'Hanley & Molly Rankin

Keyboardist Kerri MacLellan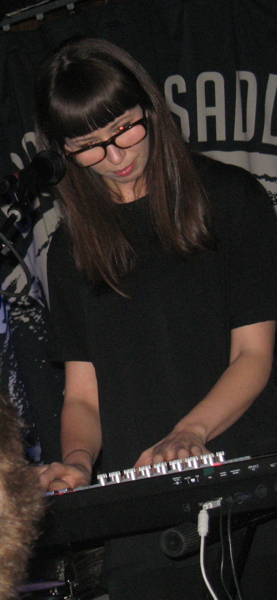 The band seemed slightly nervous upon launching into the New Order-ish "The Agency Group," as they secured their stage bearings, and the audience became acquainted. But singer Molly Rankin – daughter of the late John Morris Rankin, of acclaimed Canadian folk group The Rankin Family – quickly won everyone over with her charming personality and banter. She recounted her entertaining day spent touring the city, even positing that Philly would be tops on her list of places she'd want to live, ensuring brownie points. From then on, they could do no wrong. The band whipped through a relatively short but sweet set, hitting every one of the album's songs save its closer "Red Planet." They rounded the set out with two non-LP tunes, "Underneath Us" and "Your Type," which pretty much exhausted their whole catalog!
Bassist Brian Murphy (Hidden: drummer Phil MacIsaac)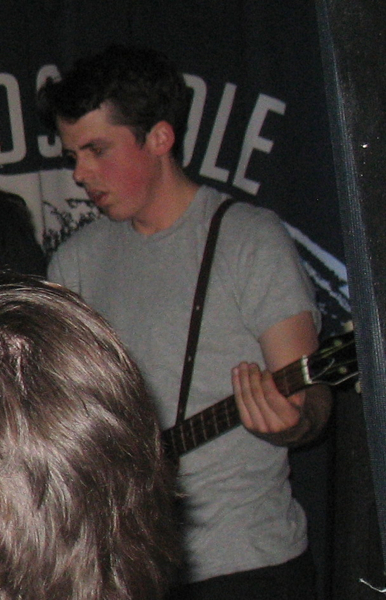 As expected, faster tunes like "Adult Diversion," "Next of Kin," and "Atop a Cake" bristled with energy and enthusiasm, as guitarists Rankin and Alec O'Hanley, rhythm section Brian Murphy and Phil MacIsaac, and keyboardist Kerri MacLellan dug in hard. But quieter numbers like "Ones Who Love You" and "Party Police," and the dreamy, waltz-like "Dives," equally impressed. On those, Rankin's pretty, potent pipes stretched and soared even further live than on record, sounding more natural and resonant without the album's mild reverb effects. And the aforementioned "Marry Me," with its catchy, impassioned chorus ("Hey, hey…"), had everyone in attendance – even those of us not named Archie – jumping for joy, singlehandedly justifying the journey from New Jersey.
For the encore, Rankin asked us if we wanted to hear a cover by an English or an Australian band. Intrigued by the latter, the band obliged by ripping through Sydney popsters The Hummingbirds' 1987 single "Alimony" with gusto. (I'm guessing our other choice was Coventry, UK's The Primitives' 1988 "Out of Reach," which they played the next night in Washington, DC.) Perhaps another road trip will be on the agenda for 2015, as Alvvays have already sold out their Manhattan headlining gig in April at The Bowery Ballroom, as well as a choice Beacon Theatre show opening for Portland, OR favorites The Decemberists. But it won't be a burden. For once, the buzz emanating from a brand new band is befitting!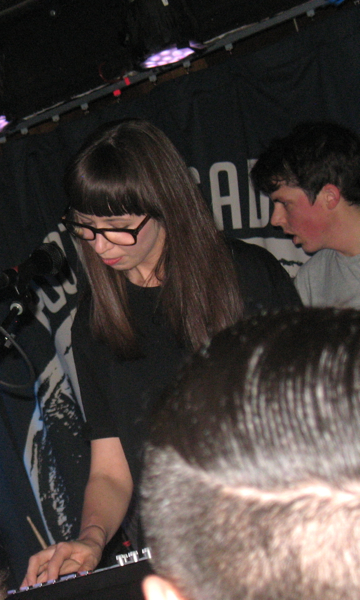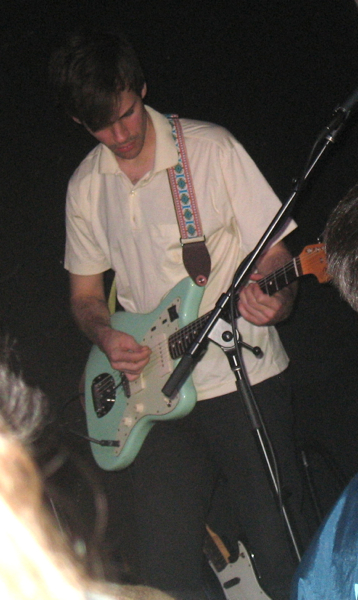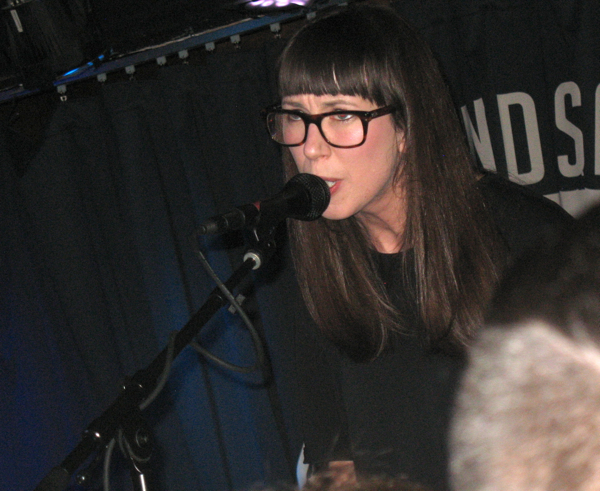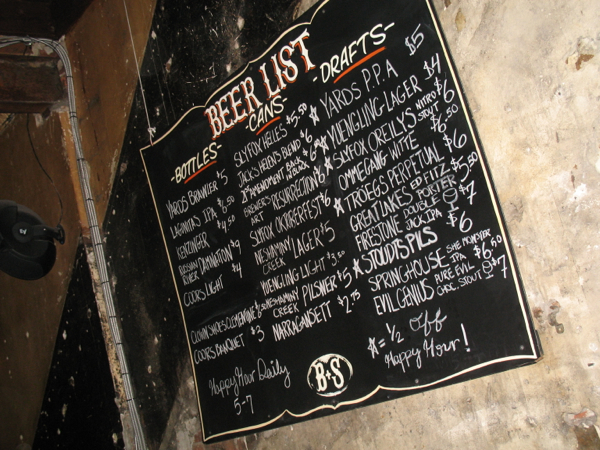 comments powered by