22 June 2012
This was an ideal opportunity for New Yorkers to catch two of New Jersey's best power-pop bands, Bastards of Melody and The Successful Failures, for the price of one. I last saw them play together in July 2010 at Buddie's Tavern, a relaxed, unassuming watering hole on a nondescript side street in Parlin, NJ, the old stomping grounds of Jon Bon Jovi. But with The Rock Shop's more formidable sound system, not to mention an actual stage to play on, this show was even more of a boisterous, booming blast.
Bastards of Melody: Paul Crane & Scott Treude

Bastards of Melody: Ed Winnick & Paul Gil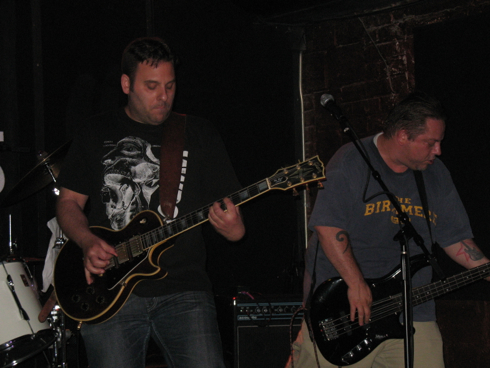 Since that Buddie's show, I've seen the Bastards play two more times (at Boerum Hill, Brooklyn's throwback corner bar Hank's Saloon in March 2011, and at Rock Shop a month later), so I knew what to expect. Still, the trio's invigorating, melodic onslaught and unrestrained abandon seemed a notch higher on this night, doubling in intensity when longtime CT/NYC punk scene guitarist Ed Winnick (previously in S.V.O.E., Gunk, Onion, and Klimpter) joined midway through their set. They mostly tore through their newest fourth LP, 2010's Hurry Up and Wait, with piledriving stompers like "Cut & Paste" and "Unproductive" melding nicely with occasional older numbers "Ball & Chain" (from 2003's Break Up) and "Joanie Don't Be Reckless with My Heart" (from 2001's Fun Machine). And of course, the band proudly displayed its Jersey roots with Hurry Up's poignant "Exit 10," referencing the NJ Turnpike off-ramp number for I-287N (I know it well, having used it often when I lived in Edison from 1991-93!).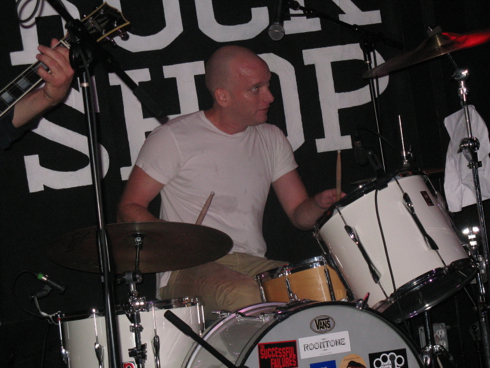 And since Bastards singer/guitarist Paul Crane, bassist Paul Gil, and drummer Scott Treude also moonlight as karaoke house band Bunnie England & The New Originals (they play, you sing!), no show of theirs is complete without a few covers, played in their raucous, punk-inspired style. They closed with three choice cuts from their extensive Bunnie repertoire: Neil Young's "Rockin' in the Free World," The MC5's "Kick Out the Jams," and Guided By Voices' "Motor Away" (the latter of which Swervedriver also did at their March 31 show at Bowery Ballroom). As fantastic as their originals are, they sometimes seem like they are having more fun when playing other people's songs!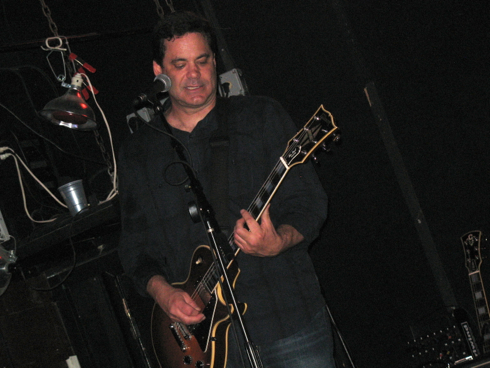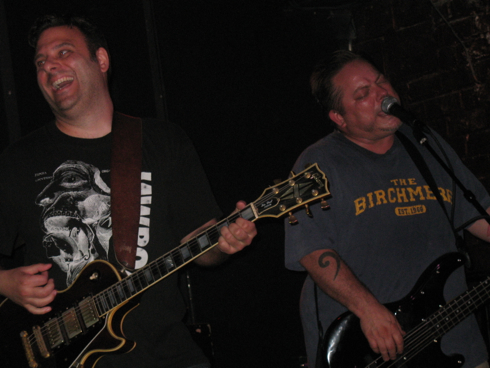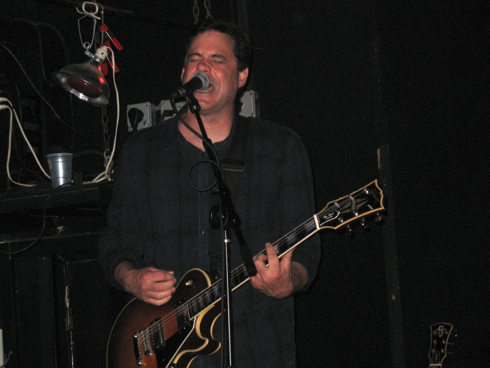 Chesterfield, NJ's Failures, led by singer/guitarist Mick Chorba (who also fronts NJ's longer-running, equally terrific Dipsomaniacs), went on first. Having just released their excellent fourth LP Here I Am, the foursome treated us early attendees to the album in its entirety. From its satiric opener "How People Start Sentences" to their own ode to NJ's celebrated toll road, "It's the Turnpike" (see the night's performance of it here), each tune benefited from the venue's roomy sound and the band's potent playing. Lyrical references to topics like the Civil War and ancient Norse raiders even prompted one crowd member to say, "Wow, we're getting a history lesson here!" After plowing through the LP's 11 songs (they skipped its final bonus acoustic closer, "Lester Stillwell"), the band still had time for a couple of gems from 2007's Ripe for the Burning, "Niki Zerenberg" and "Bigger Empty Things," and a cover of Depeche Mode's "Enjoy the Silence" (or rather, a cover of Nada Surf's 2010 If I Were a Hi-Fi power-poppy version of it, according to Chorba), the latter sung by guitarist John Williams.
The Successful Failures: John Williams, Mick Chorba & Ron Béchamps (drummer Rob Martin obscured)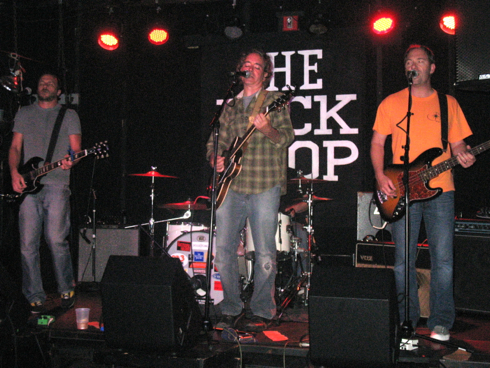 I wasn't familiar with the night's second act, the Brooklyn-based Radio Barons. Its members have backgrounds in various punk/hardcore bands around NJ, NYC, and Boston, but their aggressive, driving alterna-rock sound often recalled Minneapolis legends Hüsker Dü, The Replacements, and early Soul Asylum. In other words, they bridged the gap between the two above-mentioned bands nicely. Overall, it was quite a rocking night in Park Slope!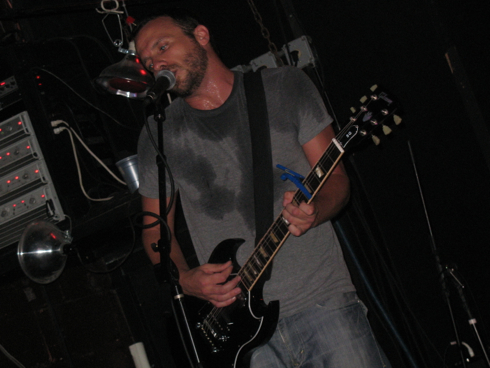 comments powered by