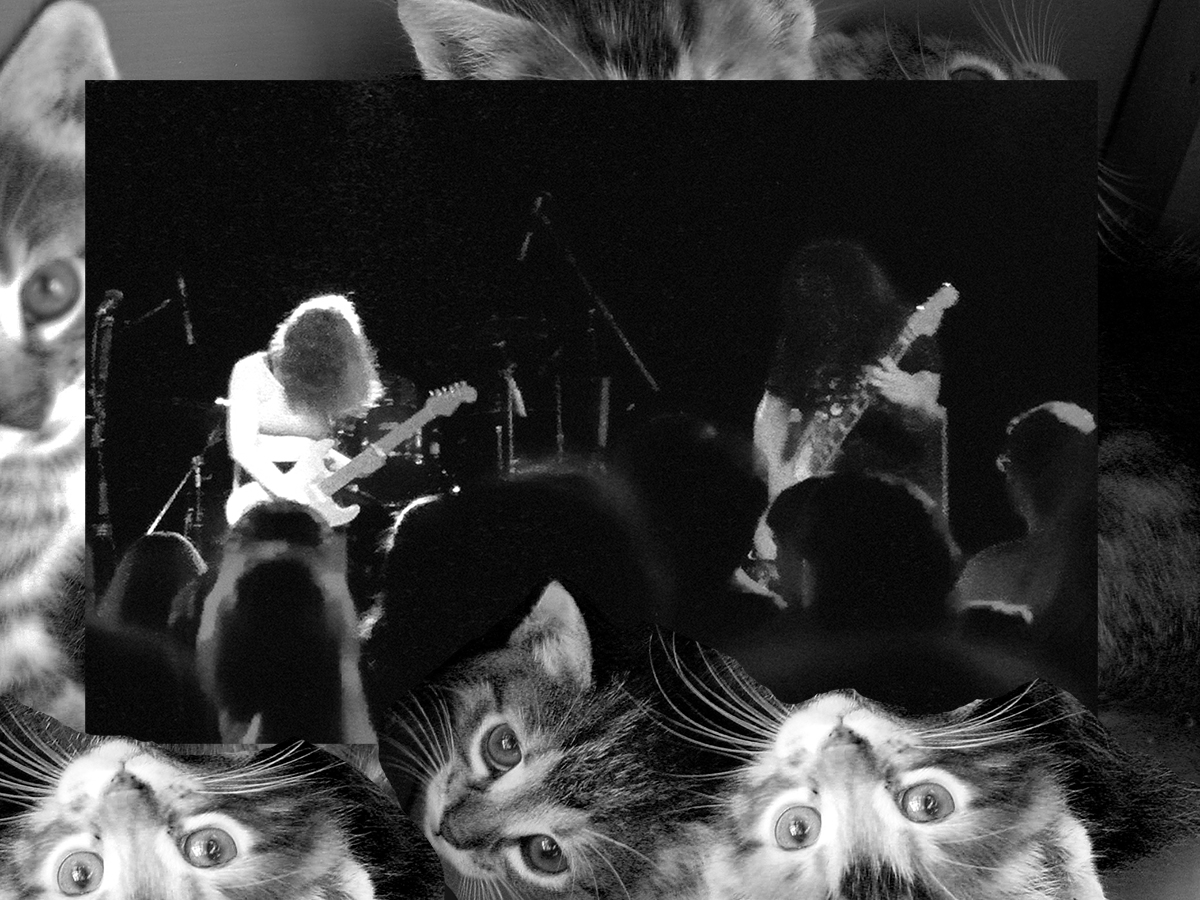 24 April 2015
I know it's only April and it snowed a little today but it still feels like summer because Best Coast just played my town. They did not disappoint either, storming through a stunning 19 song set with new songs, classic songs, guitar freakouts, and playful banter galore.
It was their second show in Burlington that day; earlier in the afternoon they played a free in-store at Burton Snowboards. Maybe that was why the room was only a little more than half full? I always feel bad for the performer when a show isn't totally packed. Not only because I play music too and know how it feels, but also because I'm afraid they won't ever come back! Booking agents see Burlington as a barren little blip between Boston and Montreal, and turnouts like this don't help matters. But the band didn't let it bother them. They had a good time and so did we.
The three new songs they played sounded great- "Heaven Sent", "California Nights" and "Feeling Ok"- and the rest of the set was a nice mix of tunes from their two LPs and the Fade Away EP.
It's so fun to watch the chemistry between Bethany and Bobb. His ripping fuzzed-out leads are the perfect foil to her sweet vocals and pop hooks. Bethany was all smiles as she chatted up the audience between songs- telling us how she likes the smell of the fog machines, and teasing Bobb a little about how they always fight but they still love each other. She said he made fun of her outfit as they were walking onstage and then told us her reply, complete with accompanying hand gesture and big grin: "You know what I told him? SUCK IT!"
They ended the show with an intense, epic version of "Each and Every Day". After playing through most of the song they went into a sick guitar jam, with both of them bending over and just beating their axes into submission. This went on for a while and I thought it was an intro to something else, but Bethany came back up for air and dove into the slower breakdown part of the song. Then they all left the stage while Bobb stayed put and started playing the most overdriven, feedback-snarled noise, shaking his guitar while facing the amp and thrashing around. It sounded like a cross between Neil Young's Arc and Metal Machine Music. Just when I thought my ears were going to explode the band came back out, broke back into the final chorus, and then they were done. A breathtaking finish to an amazing set. This band is hot tamales!
Local indie heavyweights Swale opened the show. They're a four piece that hinges on the bond between Amanda Gustafson on vocals and keyboards and her husband Eric Olsen on guitar and vocals. Their stock in trade is a moody atmospheric sound, but they have a wide palette and can go from a quiet lament to a fist-pumping anthem at the drop of a hat. Swale showcased songs from their newest record The Next Instead, like the mournful yet pretty "Beaten Down" and rockers "Everyone Likes To" and "Jack Sharp". They also debuted a couple new numbers: the Hawkwind-like mantra jam "Every Last One Of Us" and the introspective, loud-quiet-loud "Drug Laws".
Best Coast setlist:
Last Year
This Lonely Morning
Heaven Sent
When I'm With You
Something in the Way
Crazy For You
California Nights
The Only Place
Fear of My Identity
Summer Mood
Goodbye
Our Deal
I Want To
Fade Away
Feeling OK
Who Have I Become?
Do You Love Me Like You Used To
Boyfriend
Each and Every Day
comments powered by