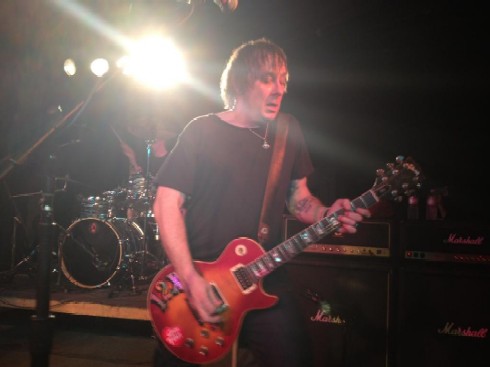 1 January 2013
I didn't think that this day would ever happen. I started listening to Dag Nasty when I first heard Can I Say and Wig Out at Denko's in 1991 and since they played their last show in 1988, reuniting only to record (but not tour) 1992's Four on the Floor and 2002's Minority of One, I thought I'd never get to see them play.
Thankfully, they did reunite, playing their first show in 24 years as part of a weekend-long set of shows to commemorate the forthcoming documentary Salad Days: The DC Punk Revolution (clips of which were shown between bands), and thanks to an extremely cool person who had a plus one, I was able to go.
Before Dag Nasty went on, though, Kingface opened the night with an energetic, inspired set. Of all the late '80s DC bands, they owed by far the most to mainstream hard rock and as such, I've always had a tough time with them. They do what they do very well and I've always liked their song "Dirty Wings" (which I first heard on the State of the Union compilation that Dischord put out in 1989), but they just don't do it for me.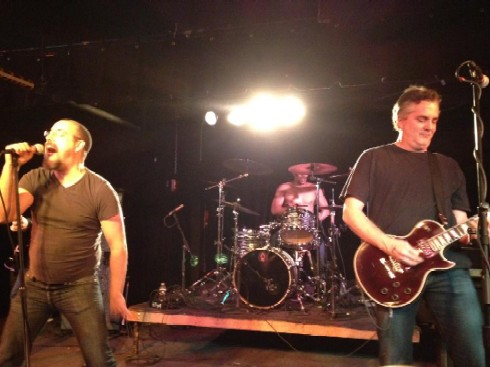 Regardless, the vibe at the Black Cat was terrific as the club started to fill up and everyone was anticipating what would happen next. To be totally honest, I had no idea that Dag Nasty would play second and not headline, but thankfully I had a good spot off to the side when they went on and was able to take it all in from that vantage point. Starting with the instrumental "Mango" and playing a set that mostly comprised material from their earliest days (original singer Shawn Brown was on vocal duty and many of the songs they played were on their 1st Lp Can I Say though the versions with Shawn were released a few years ago on Dischord as Dag with Shawn), Dag Nasty was just on for the entirety of their short but incredible set. After a smattering of Can I Say material like the title track, "Never Go Back," "Justification" and "Under Your Influence", they even came back out for an encore (how often does the middle band of a three band lineup do that?!) and did Red C's "Pressure On" (from the classic 1982 Dischord compilation Flex Your Head). Though this was unexpected, it was fitting as the night and weekend was all about celebrating DC's rich and varied punk rock legacy.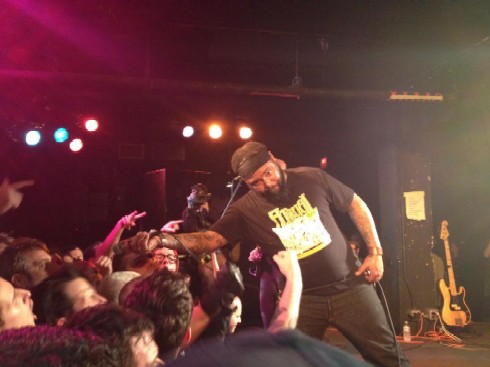 Plus, they played the hell out of their entire set, drummer Colin Sears smiling throughout and guitarist Brian Baker (along with bassist Roger Marbury) somehow, magically, being able to make it sound like it was 1986. Shawn Brown also sounded great and the set was just astounding. It stands as perhaps the finest set of music I saw all year or if not, it's definitely up there. Wow!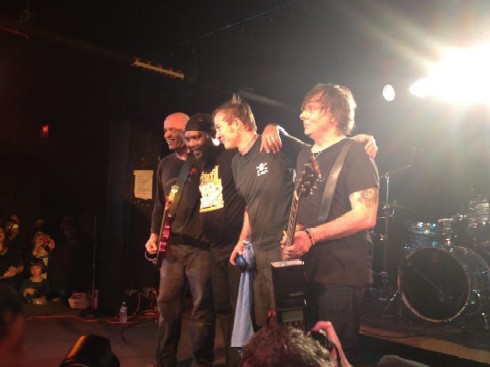 While I thought that it was odd that Black Market Baby (who are great but far less popular than Dag Nasty) was chosen to headline and I felt kind of bad that only a third to half of the up until then capacity, sold-out audience remained to watch heir set, at least this way they got to play a long, career-spanning set highlighted by classics like "Youth Crimes," "Backseat Sally," "Potential Suicide," "Downward Christian Soldiers" and so forth.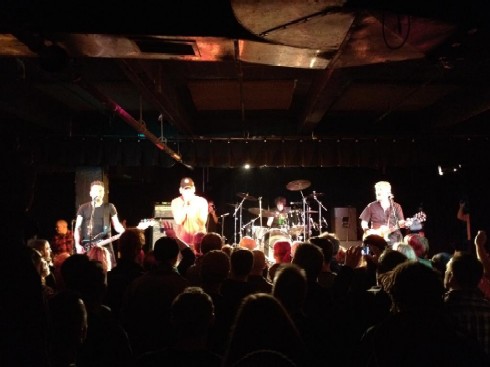 Not a hardcore or post-hardcore band, Black Market Baby stood out as a band that played (and still play) straight-ahead, rock-influenced punk not unlike the early Replacements or other similar bands (and about as hot!). They were extremely loud (the amps seemed to be set at James Williamson-like levels, just screeching feedback), but quite fun. At one point of their set, HR (of Bad Brains) came out to sing "Right Brigade". He sounded fantastic and much better than his mush-mouthed appearance at the 2007 Sasquatch festival (the last time I'd seen him perform) but I wonder why he had a guitar strapped around his waist when it looked like he barely played it. Regardless, it was a great version of a terrific song.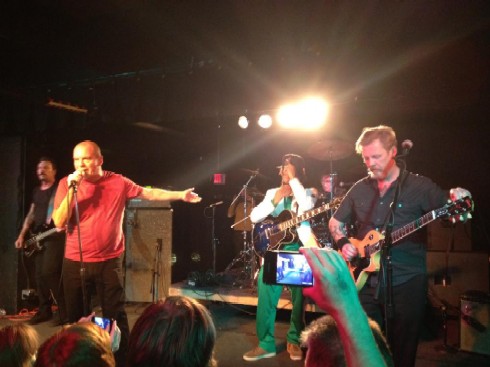 All of the above photos were taken by Mike Haller and are used with his permission.
comments powered by