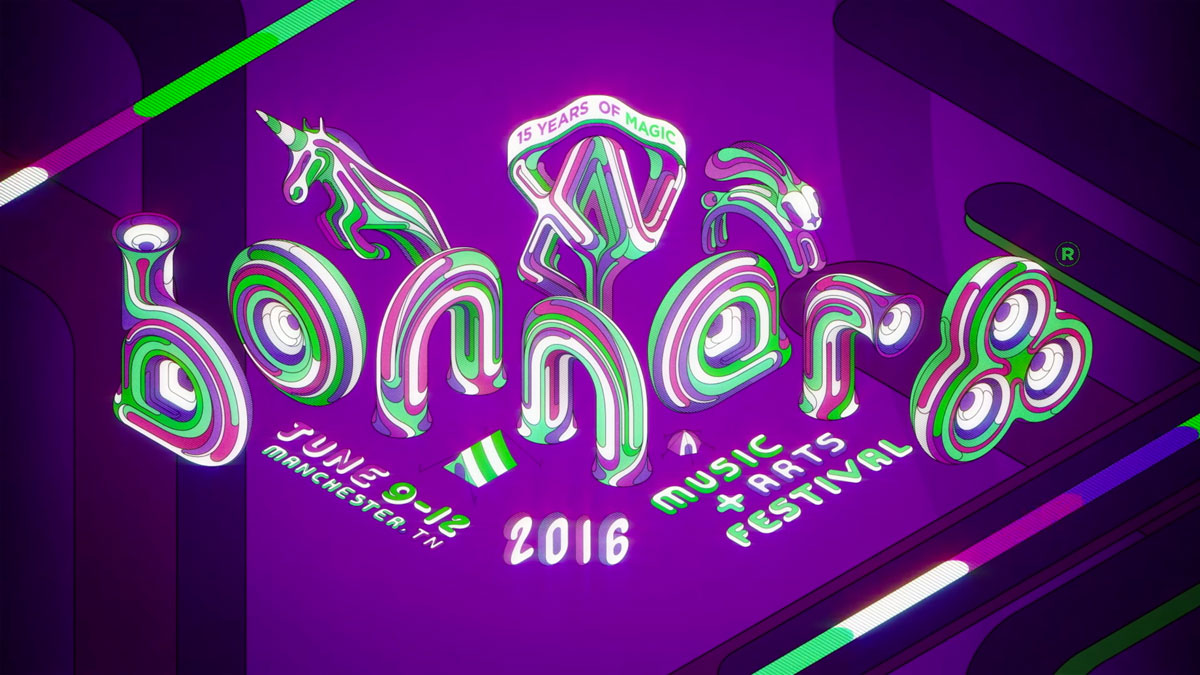 11 June 2016
Day 3 of Bonnaroo was a series of wild adventures:
The day began to the cheery tune of 96 degrees and humid, although the heat didn't squash the excitement of the crowds pouring into the Centeroo that morning. We were greeted in the press tent by the sound of The Record Company, a bluegrass outfit out of Los Angeles, treating us press folk with a 3 song set. After getting some well needed lunch (my dehydrated body needed it dearly), I sat down for interviews with both Steve Gunn and Cardiknox, the contents of which I will be posting in a couple of days. It was then that the real adventure began, the switch between Band of Horses and Two Door Cinema Club and although both bands are near and dear to my heart, the latter takes the cake. It was because of this that I quickly snapped photos of Band of Horses's set (and yes, unfortunately, I missed Funeral, but made it just in time to make it into the pit for Two Door's set.
Alex Baird (Two Door):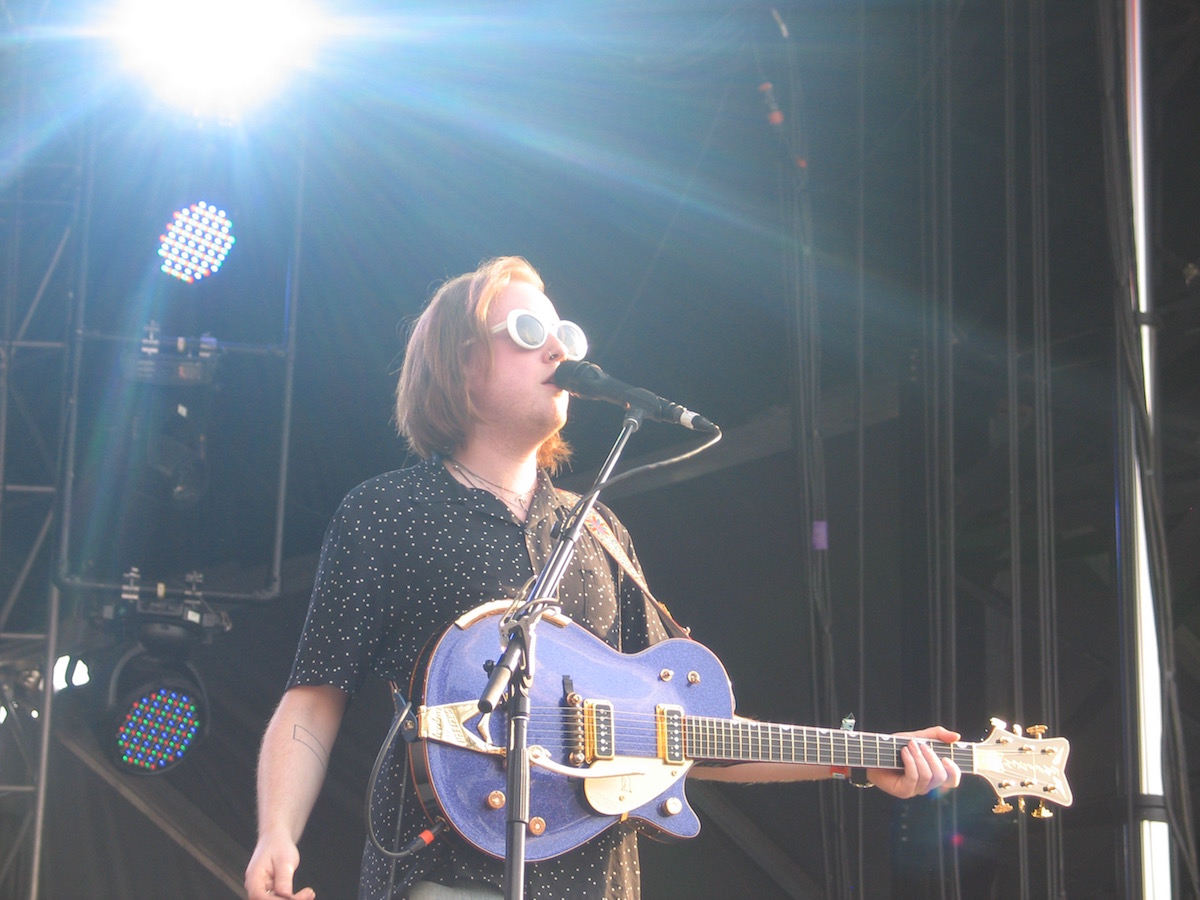 I feel like it would be remiss of me not to explain my love for Two Door, the Irish indie rock band that stole my heart when Tourist History was released in 2010. Since then, I have somewhat reverently followed the band, getting copies of Beacon (2012), and Changing of the Seasons (2013), immediately after their release, and attending all of their Chicago area shows. It's a band that I've always enjoyed in private, and perhaps even more live. Perhaps it's their energy, their incredibly well-synced and very real synergy with one another, opening with a more heartfelt track like Sleep Alone, to more "poppy" tracks like Changing of the Seasons or Do You Want it All. It's a group that manages to deliver incredibly well to the audience, effortlessly transmitting all their effort and emotion, all while keeping the connection intimate and real on stage. It's a band whose members seem to truly enjoy each other, and although some may argue that Two Door is just another euro-pop band, their sets, regardless of your opinion, all leave you with a smile on your face at the very end.
Sam Halliday (Two Door):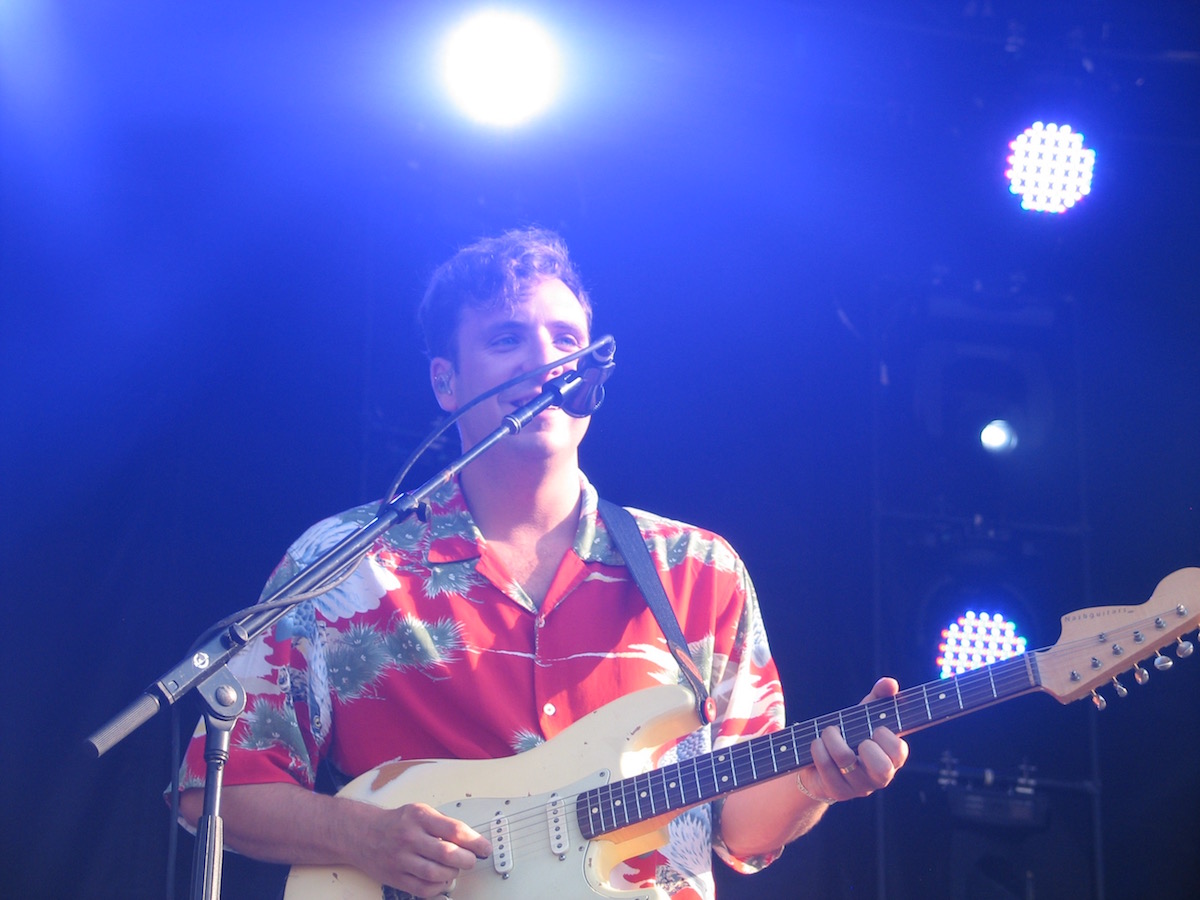 Having fulfilled my "favorite band" wish for Bonnaroo, I went ahead and shot Macklemore and Ryan Lewis for the opportunity, before we had to get ushered out as a result of an incoming storm. The weather didn't dampen our spirits however, as shortly after the all clear was sounded, the crowd was back as normal. Shortly after my re-entry, I had the opportunity to shoot Ellie Goulding, and watched as the hand-picked photographers made their way into the secure pit for Pearl Jam. As someone that missed a majority of work, I feel like it would be a disservice for me to review their set, as I don't particularly appreciate their music as opposed to, say, my parents. I will say, however, that it was a remarkable opportunity to see them perform life, and I'm very grateful for the opportunity.
Having witnessed Pearl Jam live onstage, I shot both Miguel and Big Grams the trio formed by both Phantogram and Big Boi. As a Phantogram fan, I was happy to see them live, and was blown away by the amount of chemistry I witnessed onstage. Overall, both were excellent performances.
Day 4 looms in the distance, including acts like Civil Twilight, Kurt Vile and The Violators, Father John Misty, Death Cab for Cutie and Dead and Co.. More coverage (and photos) to come. Stay tuned.