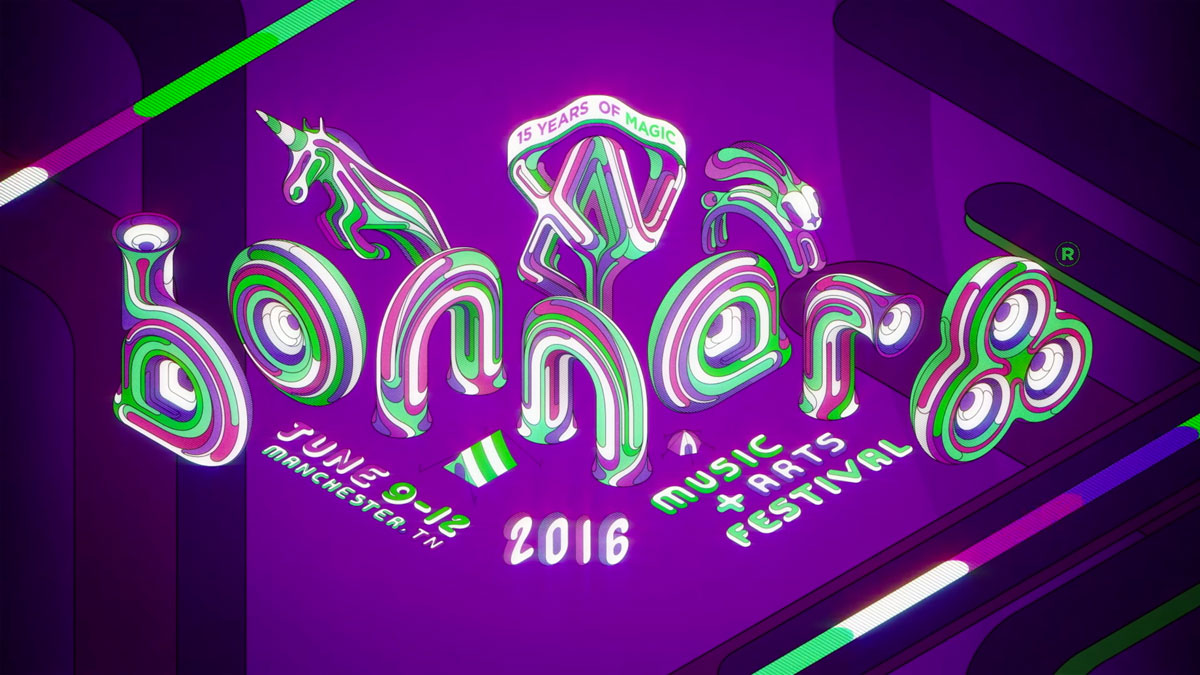 10 June 2016
To say I wasn't quite prepared for Bonnaroo, Day 1, would be an understatement. Did I pack enough? Absolutely. My camping gear was appropriate, I had enough food for 4 days, but the Manchester sun at 8 a.m. had a different opinion. After being rudely awaken by the sweltering Tennessee sun, I loaded up my backpack with cameras and water, and set off to head into the festival. Walking in, I was greeted by a mass of people, wearing all sorts of different outfits and all bursting with excitement, pouring in through the glittery gate that marks the entrance to The Centeroo, the main "festival area". Once inside, you'll see 5 main stages, "This Tent" and "That Tent", two permanently affixed tents, providing a big space for "bigger names", "Who Stage", for smaller bands, and "Which Stage" and "What Stage", the former of which is reserved for the headliners, a monolith of a stage that was, at the time, closed off to the festival crowd.
After exploring the media area, a cloistered, closed off area behind high walls by the "Which Stage", I prepared for, and sat down for an interview with both Twin Peaks and The Floozies, the former of which you can read online currently. After the interviews, I headed off to "This Tent", to see Katie Crutchfield and Waxahatchee perform. I hadn't seen them live before, but whatever expectations I could have had were instantly blown away. Launching into a powerful message, "This is to the survivors, Brock Turner is and always will be a rapist", Crutchfield launched into a powerful set, giving us samples from Ivy Tripp, Cerulean Salt, and American Weekend, also throwing in fan favorites like Air, off of her latest album. After snapping several photos (her set and more will be available upon my return), I had the pleasure of seeing Hinds, a small, independent band from Spain, followed by Twin Peaks and BØRNS.
BØRNS: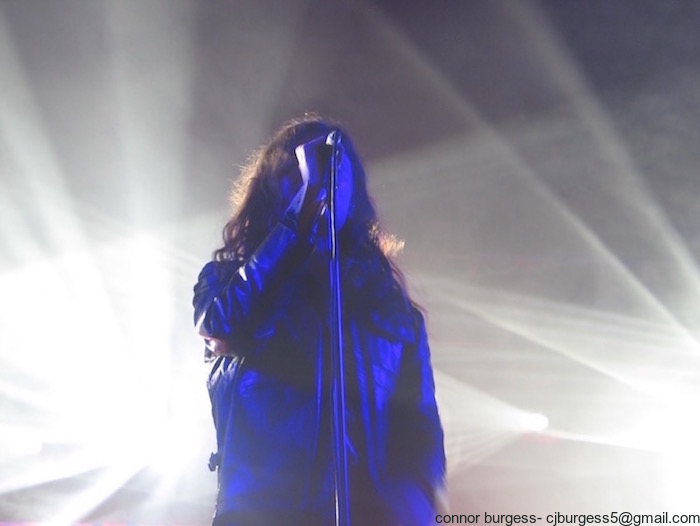 Waxahatchee: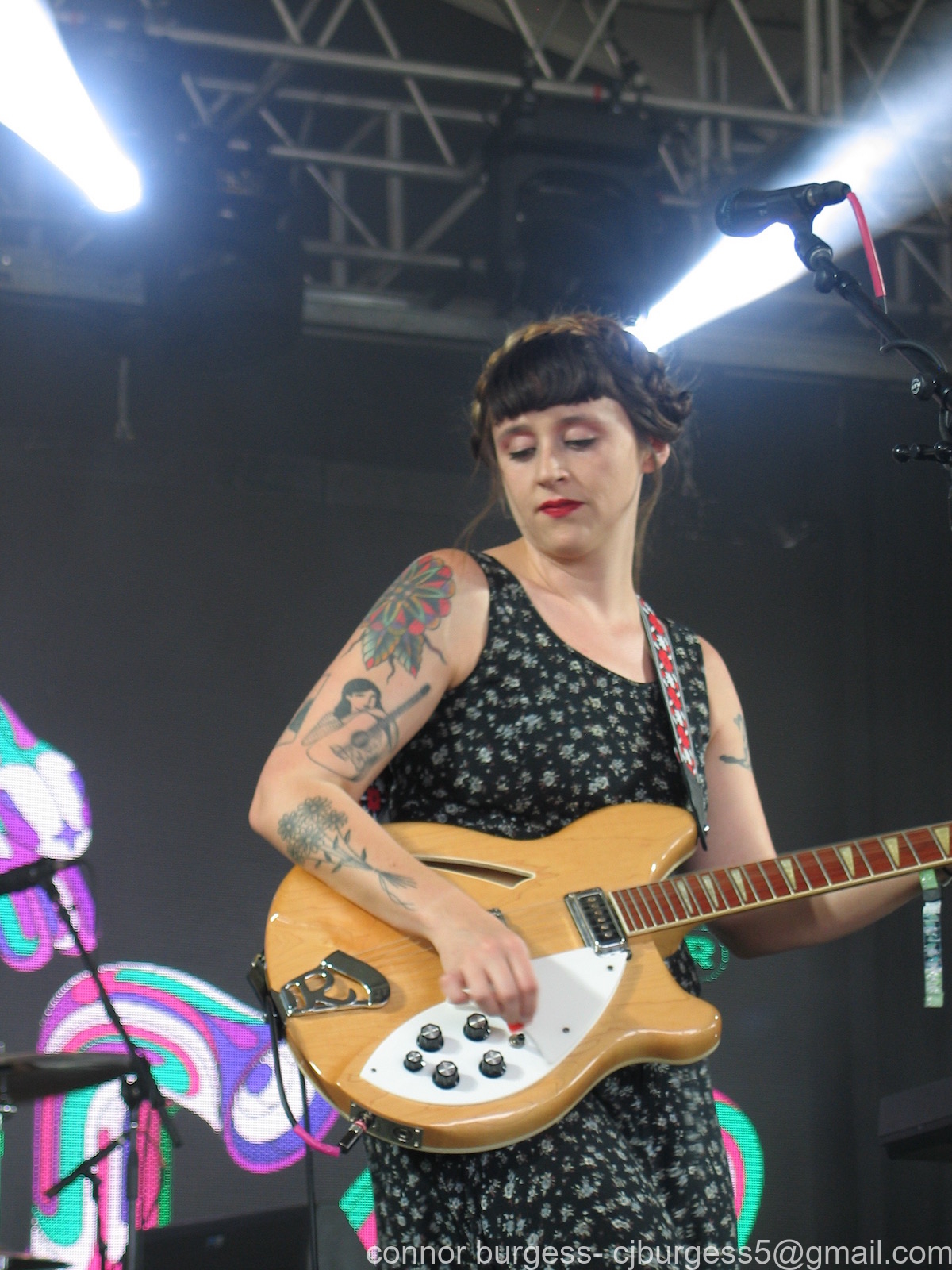 and: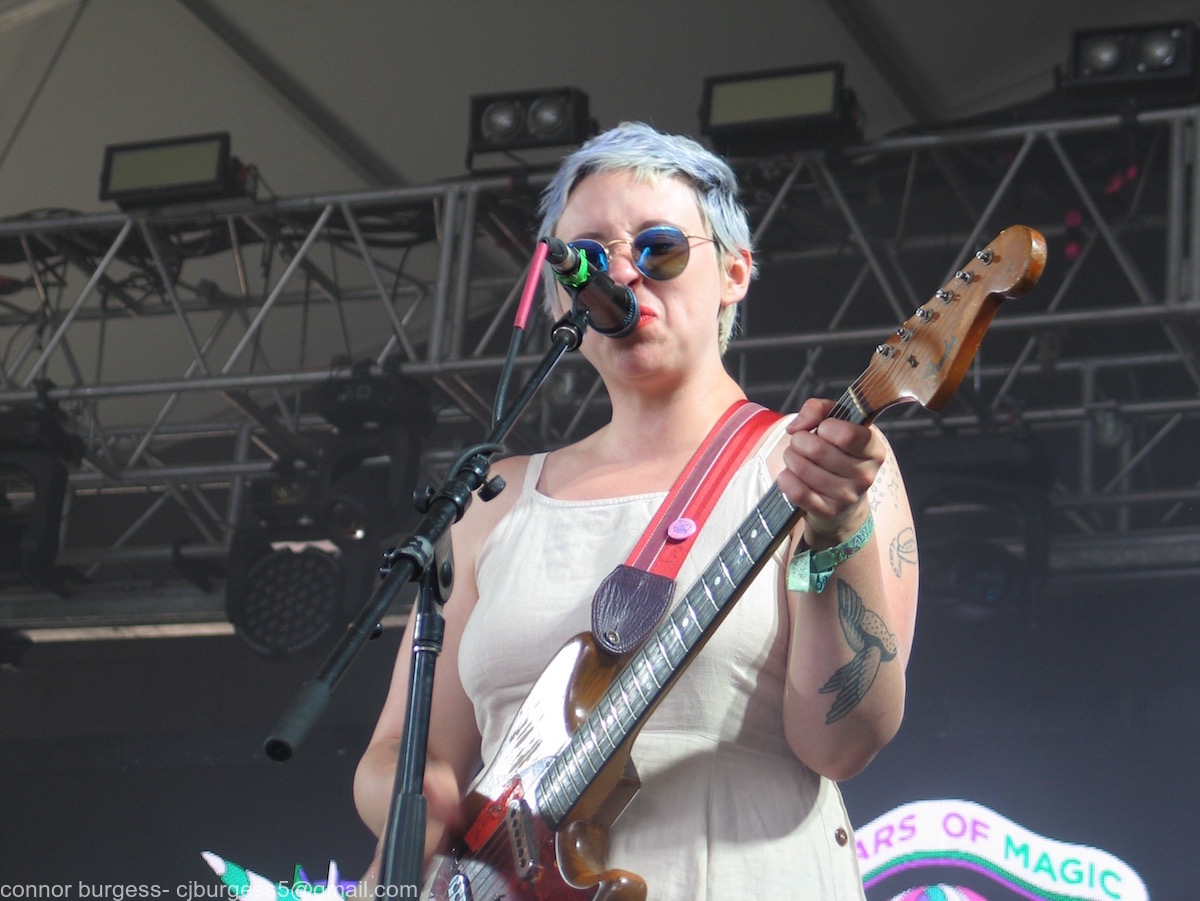 Twin Peaks never fails to put on a show. I had the pleasure of seeing them at Pitchfork 2014, where I narrowly avoided being hit by a flying, broken guitar. Being in the press pit, my experience was significantly different than the crowd, and yet it was no less fun, as they plowed through Wild Onion and Down In Heaven, and I was pleased to hear Flavor, recalling the reaction that the Pitchfork crowd had- and Bonnaroo delivered a very similar, if not better experience.
After Twin Peaks, I had the pleasure of shooting (and seeing) BØRNS for the first time, getting some remarkable photos, the shots blending beautifully with his intricate, exotic staging and setup. His performance was loud, seamless, and attracted a crowd of over a thousand, anxious fans peering over one another to get a glimpse. It was after then that I headed home, anxious to get rest to prepare for Friday. I plan on shooting Daughter, M83, and St. Lucia, among others. I look forward to my play by play then, as Bonnaroo seems to be delivering more and more as the weekend advances. I can't wait to see what'll happen as the days move on.