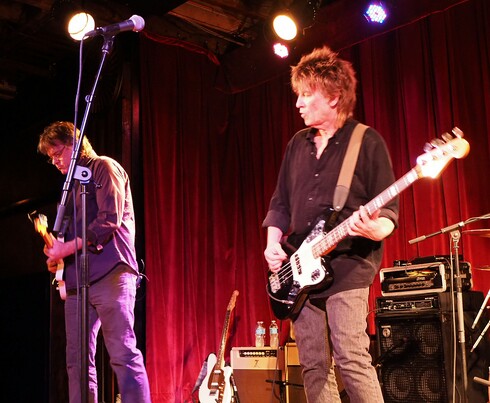 5 June 2014
Seven bands, two nights, thirty five bucks. What a bargain! You would ordinarily pay that much for a single ticket to see one band on any given night. But let me be frank, I wasn't there to see the opening bands, I had Dwight Twilley, Paul Collins, and Shoes on my radar, and the rest were just potential filler. But I liked the "warm-up" bands, more for individual elements like the overly loud but cool female keyboard player in 1-800-Band, and the excellent bassist in The Barreracudas.
Night One, we arrived early to a less than packed house, who more than made up for the lack of people by being enthusiastic and hardcore power pop fans. These were folks who no doubt devoured Trouser Press like I did, memorizing everything the venerable Ira Robbins wrote. And to see Ira on stage introducing bands, it was definitely a moment in music history. Dave Post (late of Maxwell's, a great loss to the club scene) was also introducing bands, so that was another wow moment for me.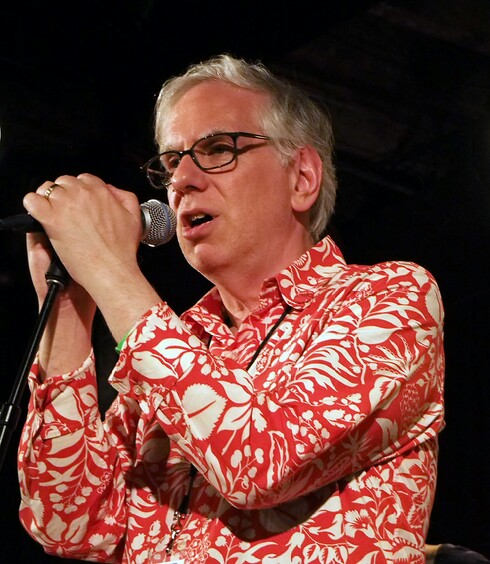 Brooklyn band 1-800-Band had the honor of opening Night 1, and while they were overly loud with less than stellar sound, they were rather fun. You could tell they listened to all the power pop and new wave classics, but they spiked it with hints of garage and punk. Basically, they would fit right into the original era when Shoes and Twilley started without missing a beat. Imagine mixing The Cars with The Ramones and you get the picture.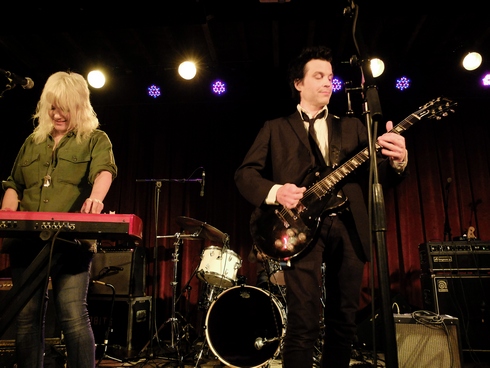 And then we have Pezband, who have been around longer than anyone else in the festival, going back to Oak Park, Illinois in 1971. What is it about the Midwest that produces such great bands (Cheap Trick, Shoes)? And Illinois seems to have more than its share. But I digress, guitarist/vocalist Mimi Betinis led a set ranging from very early to more recent material, including "Baby, It's Cold Outside", "Stop, Wait a Minute" to a cover of Buddy Holly's "Not Fade Away". Displaying more of a blues influence than the other bands, they were tight performers having a grand old time.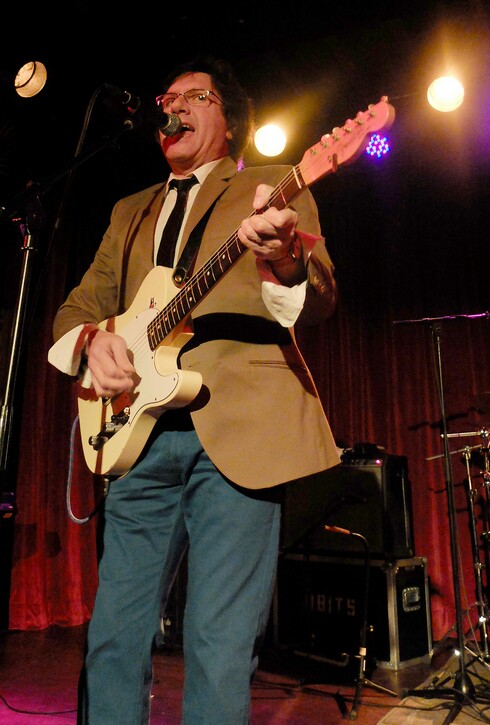 Somehow, though, I don't think anyone was having more fun than Dwight Twilley. He mugged repeatedly for the audience and accompanied by 20/20 bassist Ron Flynt, a hot young guitarist, guest vocalists, and a second drummer, he ripped through a tasty set of oldies ("I'm on Fire", "TV", "Girls") to more recent (recent being a relative term) songs like "Cryin' Over Me" to "Shakin' in the Brown Grass". Twilley's Sun influences abound from his Elvis impersonation on "TV" to the moment where he tickles the ivories like Jerry Lee Lewis on "Flippin'. And while "Alone in My Room" is stylistically like "I'm on Fire", I can definitely hear a Big Star influence in Dwight's vocals. Twilley also had some nice anecdotes about his writing partner Phil Seymour, who sadly passed away of lymphoma in 1993. I also wasn't aware that Tom Petty contributed vocals to Twilley's second album, "Twilley Don't Mind." Twilley has enjoyed modest success with two charting hits, "I'm on Fire" and "Girls" and he's been incredibly prolific over the years and shows no signs of slowing down. With a crack band in tow, he is touring right now. Go see him if you get a chance and enjoy some terrific foot tappin' power pop from one of the genre's original artists.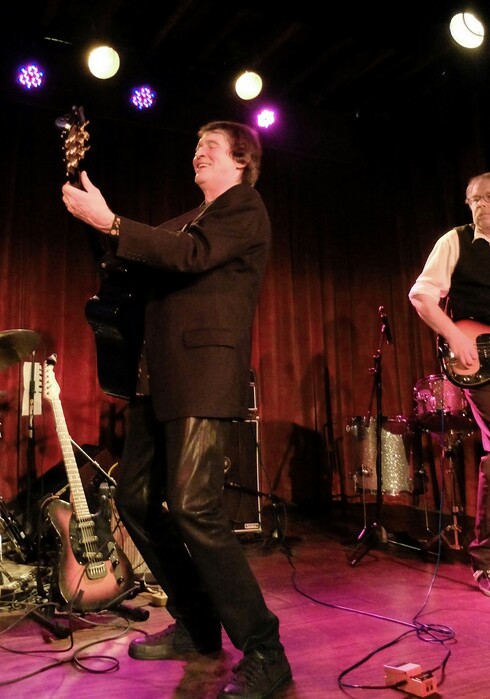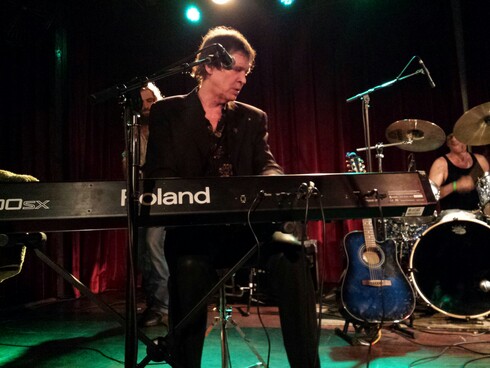 Night 2 of the Power Pop Festival opened with Brooklyn's Games, a band whose music could have been made thirty or more years ago. Listening back to their debut album on Spotify, I hear influences ranging from the Beach Boys, Iggy Pop, and good old four on the floor rock and roll. They were a good band with all the right influences who were perfect to open the second night. Following them were Atlantians The Barreracudas with an overly long set and a superb bass player who was way more interesting than the tired riffs thrown down by his band. Sorry, I know there are fans out there, but these guys didn't click with me.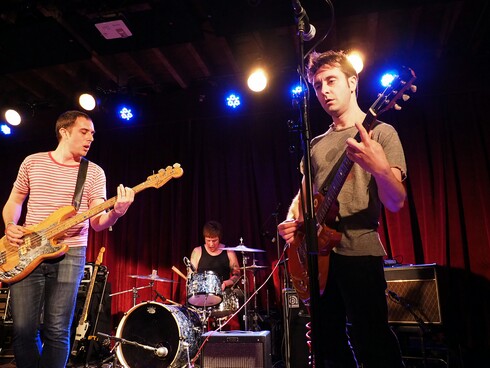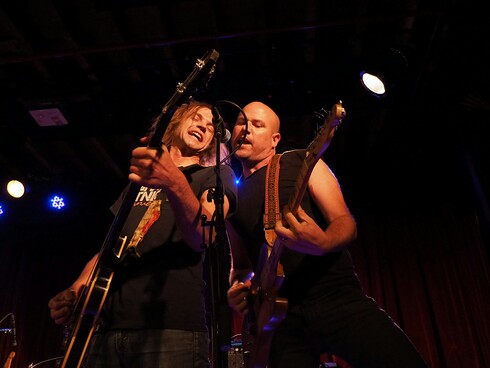 After their set, there was a really long delay before the amazing Paul Collins came on stage, along with a great backing band and yet another awesome bass player. In fact, I can say that every band at this festival had rocking bass players with killer moves. Paul's bio goes way back to new wave popsters The Nerves, and he has produced consistently great music all through the decades. His set touched down with a bouncy troika of songs from the first Paul Collins Beat album, "Different Kind of Girl", "Working Too Hard", and "Let Me Into Your Life". He then followed with one of my favorites, "Helen", which I think he played at Jack Rabid's 30th anniversary festival in 2010. I remember loving it then and it resonated just as strongly this time. Paul is deeply grounded in the early roots of rock and roll and this all comes out in his sharply melodic songwriting. I hear the ghosts of Elvis and Buddy Holly as well as the more recent vintage Flamin' Groovies, so it's no surprise that he covered the gorgeous "You Tore Me Down" with reverence.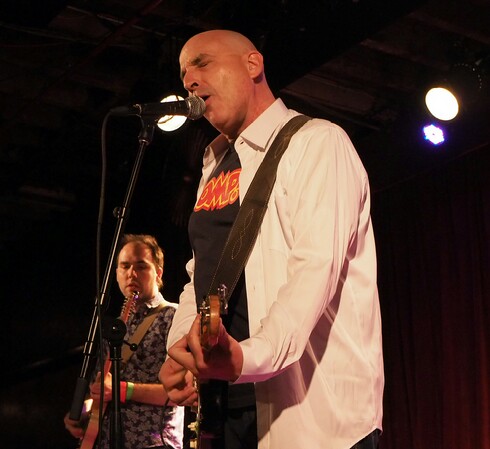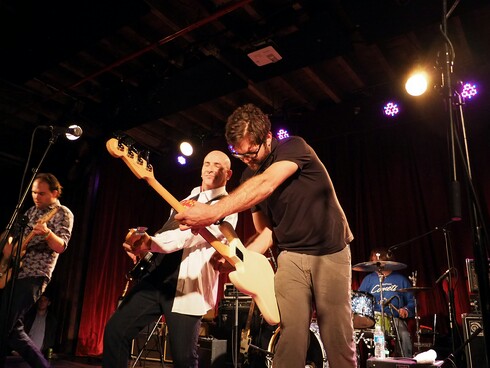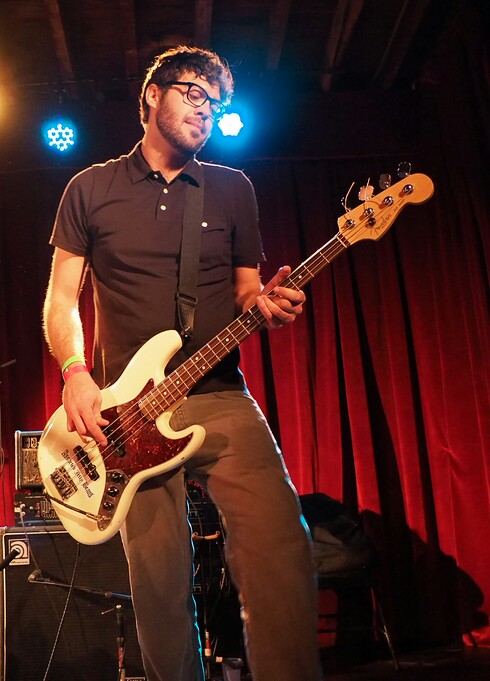 Paul also trotted out crowd favorites "Rock and Roll Girl", "Walking Out on Love", and finished with a storming "Hanging On the Telephone". I don't think you could ask for anything more than the truly great set he and his band played.
And then there was the main event: Shoes. I have loved this band for so long that I can barely recall when I first heard them. I almost definitely was turned onto them by Ira Robbins in Trouser Press Magazine. When I got a gander at their set list (31 songs!), I almost fell over. It appeared that they spent a great deal of time putting their set list together, one that was guaranteed to please everyone in attendance. Pulling songs from nearly every album they've put out, they started out with the very recent "Head vs. Heart" and quickly went back to the early days with "Hangin' Around With You" and "When it Hits".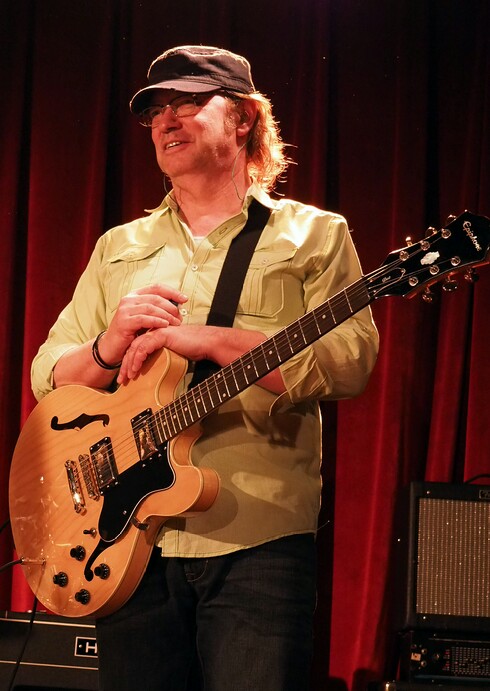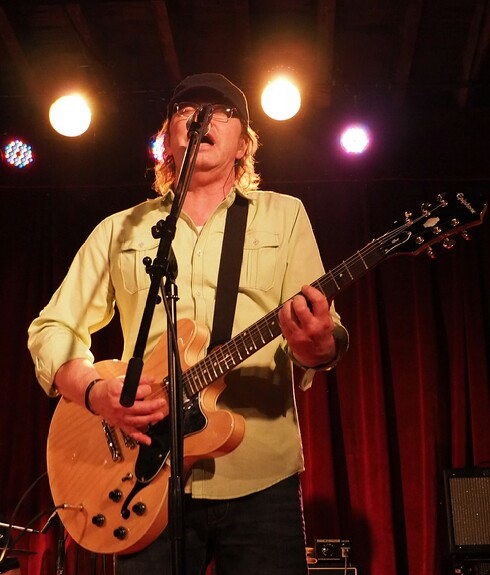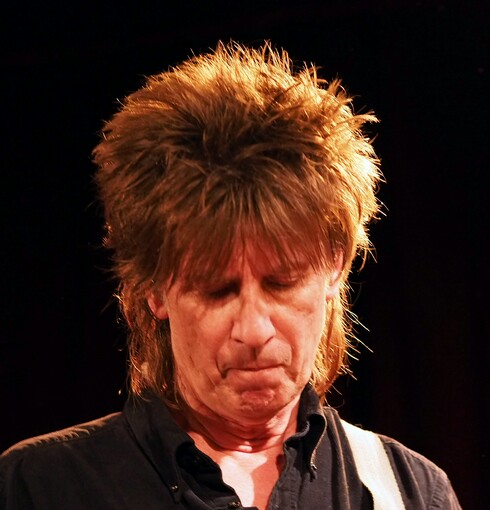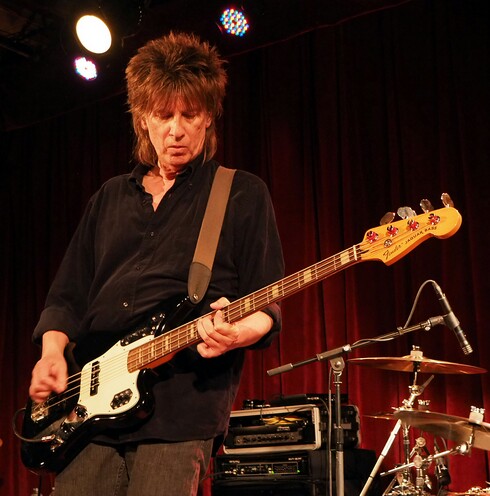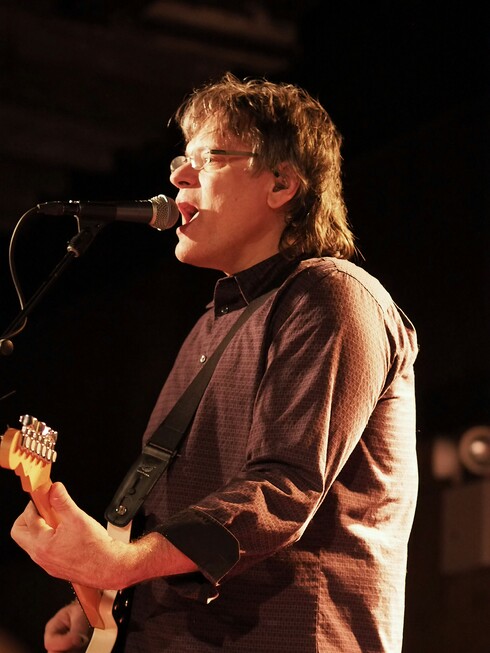 For a band that hasn't played out as often as some of their peers, they sure had this performance nailed down. I suspect lots of rehearsing and long years of familiarity with each other's working styles has brought the cohesion I saw on stage. It cannot be easy in a band with three great singer/songwriters, even if two of them are related. And I sure couldn't have guessed that the normally reticent Gary Klebe had any stage fright. He was right out there with his sweet vocals and rockin' tunes. I especially loved "Curiosity", which is a stylistic nod to Brit power poppers The Records, at least to these ears.
And yowza, they followed this gem up with three tunes from their first, home produced album "Black Vinyl Shoes". I heard that these songs were finally added back in after being put on ice for awhile, so it was great to hear "Boys Don't Lie", "Do You Wanna Get Lucky", and "She'll Disappear", along with bassist John Murphy's plug for Mary Donnelly's book on the band, "Boys Don't Lie: A History of Shoes" (review to follow soon).
And of course they played "Too Late" and "Tomorrow Night", two tracks that rate as my absolute favorites, though some of the newer songs from Ignition like "Hot Mess", with its funny lyrics and Stones vibe were also guaranteed to please.
I did not get to see the encores as the show ran really late and I had to catch an early train, but I saw most of this excellent show and now I am planning a future trip to see them on their home ground. Just so wonderful to see these guys after more than 20 years of not coming East, and of course, high hopes that they will visit us again soon!
comments powered by