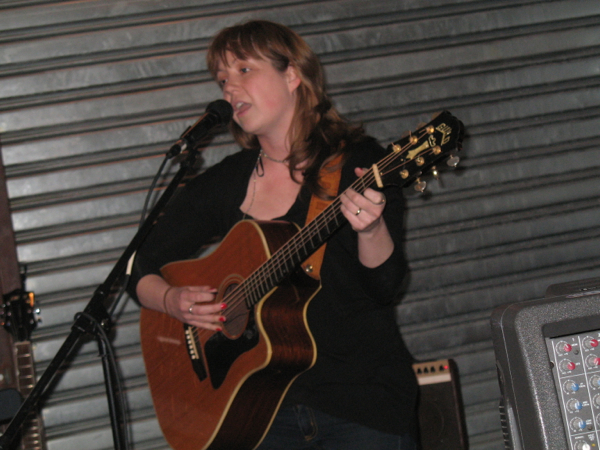 19 May 2015
Photos by Mark Suppanz
Talk about a diamond in the rough! With temperatures hovering around 0°F (and wind chills expected to reach a bone-numbing minus-20°F), the normally hopping Asbury Park boardwalk was like a desolate, ice-encrusted tundra on the Siberian peninsula. But like a secluded, stove-warmed Antarctic science station, this sparsely-adorned yet snug oceanfront bar – which thankfully did not require yacht ownership for entry – provided a relaxing respite from the Fargo-esque, flesh-freezing conditions. Only 15 or so fanatical friends and fans braved the cold climes, but the skimpy turnout served to strengthen the evening's intimacy and sociability; one lucky patron even got a show-opening birthday serenade.
Daphne Lee Martin

Golden-voiced, graceful, and good-natured New London, CT chanteuse Martin, who was gearing up for a month-long eastern U.S. tour, was second on this triple bill. Playing without her regular bandmates, presumably cradled on the comfy couches of their heated homes, Martin came armed with a guitar, banjo, and keyboard (she had to cart in all of her instruments, worried they'd glaciate in the trunk of her car). She opened her set with a couple of requests from your esteemed correspondent: the playful "Sweet & Down Low" – a song inspired by Don Marquis's classic New York Evening Sun cockroach/alley cat characters Archy & Mehitabel – and the brisker, Henry Miller-influenced "Molotov," both from her 2013 second LP Moxie.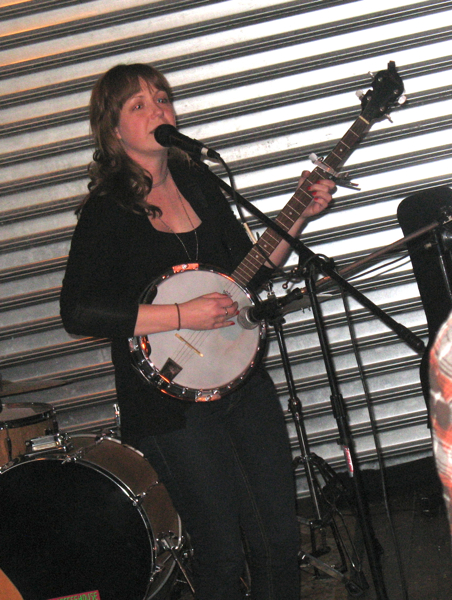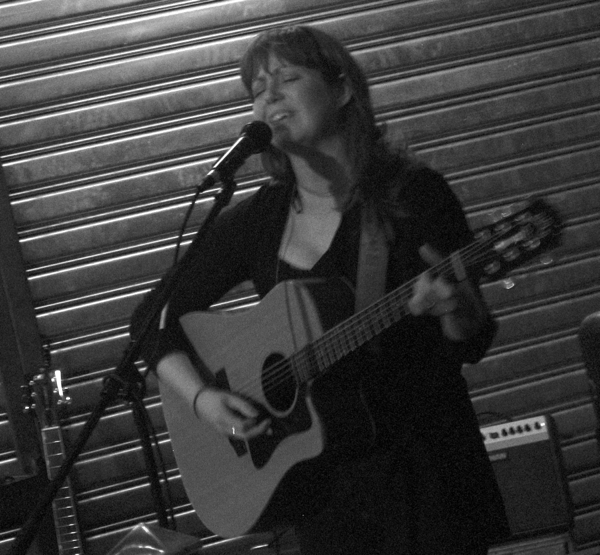 Martin followed with a few from her newest 2014 third album, the aptly-titled-for-this-night Frost, including a shortened version of the lovely "The Night We Fell in Love" (a song commemorating her ninth wedding anniversary) and the jazz-flecked "More Flies with Honey," named after an oft-uttered line from her granddad. She rounded out her set with a twangy, banjo-plucked cover of Gillian Welch's 2001 "My First Lover," and a gorgeous, set-closing rendition of Tom Waits's "I Hope I Don't Fall in Love with You" (from his 1973 debut Closing Time), performed on keyboard. Martin alone ensured that this show was worth the wearying weeknight trek and fleeting flirtations with frostbite.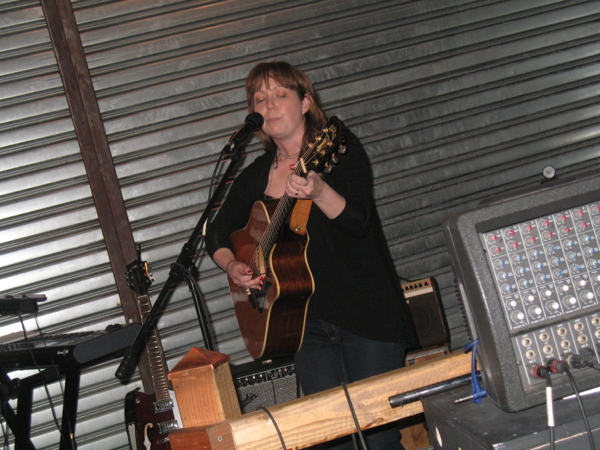 Her set was sandwiched by those of two local NJ artists I was previously unfamiliar with. Like Martin, the Jersey Shore's Dean was playing sans his band. Though the bearded Dean looked like he could've been a stand-in for Al Pacino in Serpico, he crooned like a Tim Buckley or Jim Croce inspired folkie in some smoky '60s coffeehouse, alternately introspective and interactive. And country-splashed rock foursome The Overgrowns may have made light of their greenness, like when they announced one song was being played with little rehearsal, or when they joked before the final tune that they didn't know any more. But their solid playing and confident, potent-piped frontman portended promise. ✪
Cranston Dean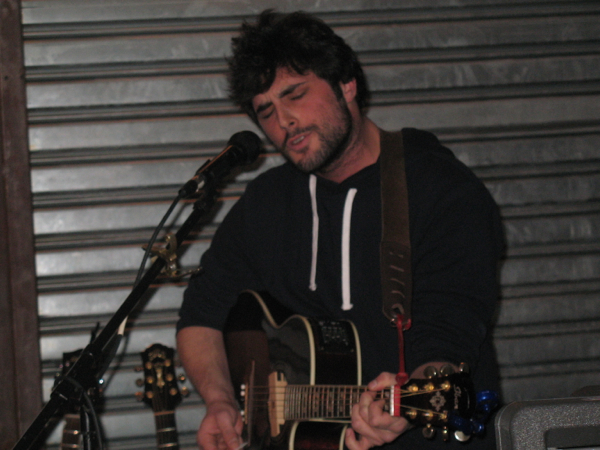 The Overgrowns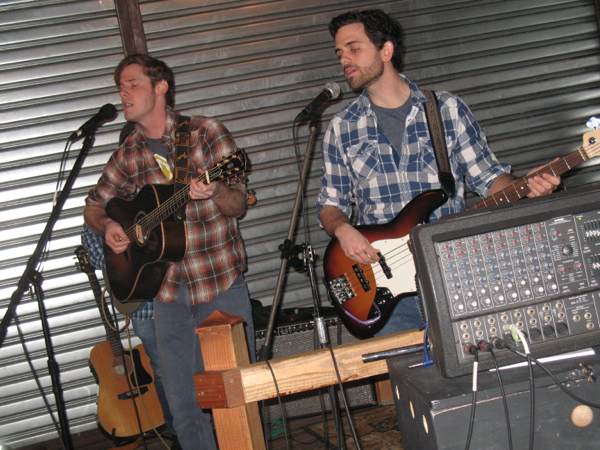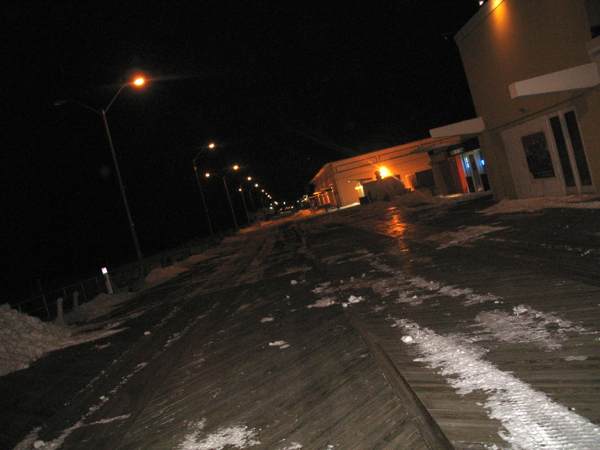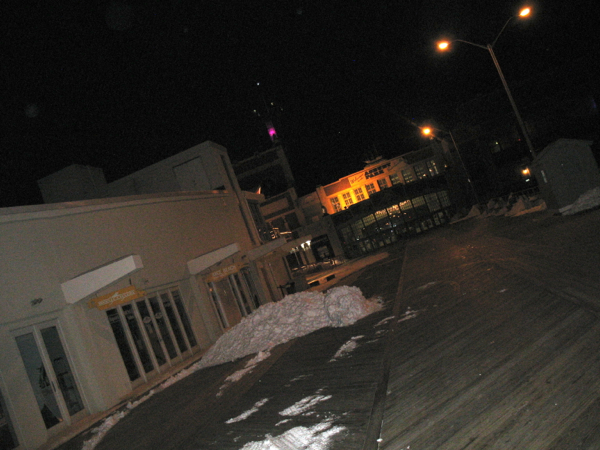 comments powered by