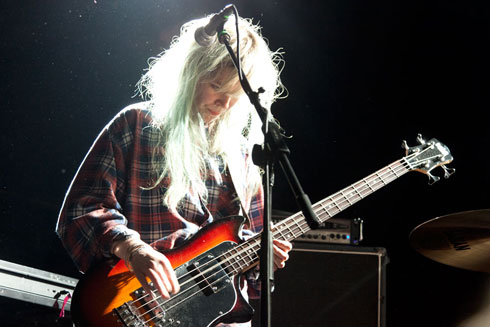 24 April 2012
Friday's Music Hall of Williamsburg concert marks what is probably the last New York show EMA will play before recording her next album and it was truly a greet send-off for the band, who succeeded in topping their amazing show at Bowery Ballroom last year.
On this tour, EMA took Canadian punk band Nü Sensae along for the ride, which was a great choice because they are amazing and very, very loud. So loud that I had to admit defeat to my heritage and fashion myself a pair of toilet-paper ear plugs. Nü Sensae's mostly instrumental set was punctuated by front-woman Andrea's inhuman yelps and howls. Nü Sensae released an album recently and they are well-worth checking out.
Talk Normal, the second act, leaned more toward an experimental bent. My favorite moment of their set was when I learned that one can, in fact, play guitar with a screwdriver. Both acts did a great job at complementing the more hard-rocking side of EMA's music, which can sometimes be overlooked.
For this tour, Erika M Anderson took her ever-stoic little sister off drums and onto guitar. The band seemed much more polished than their last NYC show, without becoming contrived. They began their set with a couple of really excellent new songs before focusing more on Past Life Martyred Saints material. Anderson lightened up the mood created by her intense lyrics with her charmingly awkward and genuinely funny stage banter, while still retaining her completely earnest and heartfelt delivery while singing.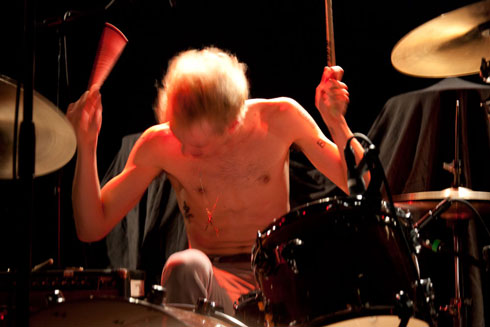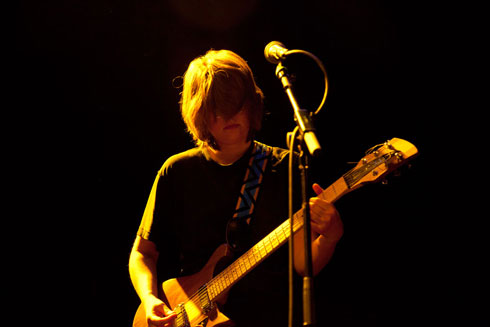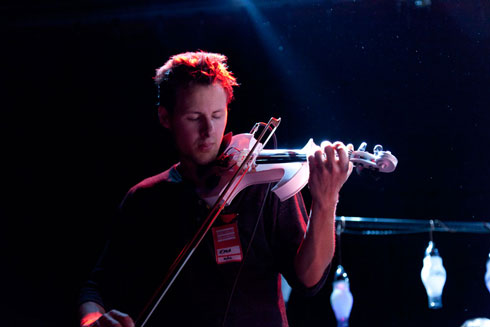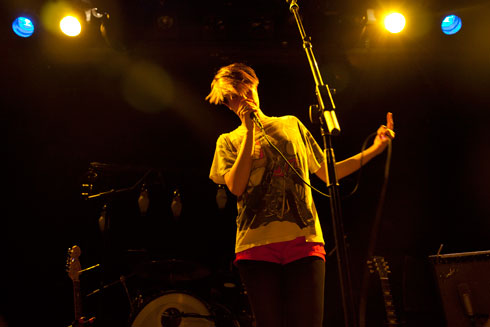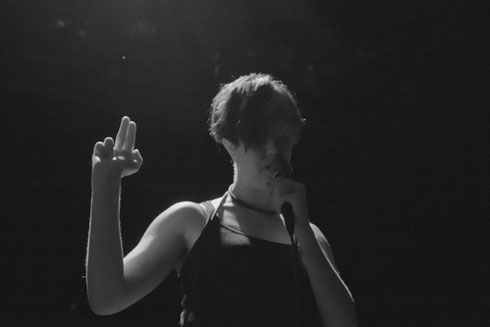 comments powered by