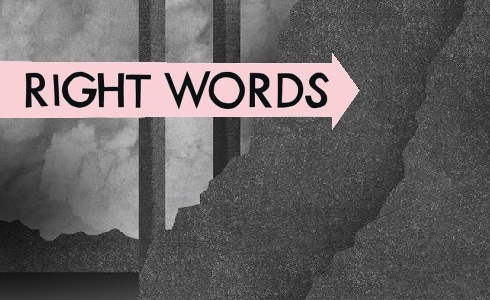 18 October 2013
1978: Did Wire hope to inspire overuse of the word "wiry," and did Talking Heads, recording "Stay Hungry," intend the song's title as advice? Whatever the case, it's become a useful way to think about all the Wire- and Heads-indebted bands that have come and gone in the 35 years since: Do they stay hungry? For Franz Ferdinand, who I'm maybe not so surprised to declare among the most impressive live acts I've seen, the answer is an easy yes, after their set at the Skyway Theater last Wednesday. Any number of forces that often induce bloat in bands of their stature could have made it otherwise, but luckily, for these guys, staying at (or returning to? – I haven't kept track of their live notices) the peak of their powers and commanding the crowd requires not indulgence but efficiency, so that every sound clearly and confidently corresponds to an idea, a process, or a feeling. That's one way to make songs. In moments when I'm left a bit cold by their music's emotional content, I sometimes wish the band would escape into more strange and fanciful passages, like the coda that ends "Stay Hungry," but no matter, given how well they embody that song's lyrics. "Move a muscle, make a motion, pull it tighter," etc. This is body music that falls just short of dance music, as it always stays right at the threshold of physical need, tidy with desperation.
Franz Ferdinand might more easily recapture this hungry energy by falling back on the songs that made them famous, almost ten years ago, but in another excellent move, their set largely consisted of songs from the new Right Thoughts, Right Words, Right Action, remarkably even leaner than past work. Might these be the least resonant chords and notes of the band's career? By which I only mean that nothing's allowed to sustain in such hyperkinetic environments. For those who might tire of so much action, the night offered a few looser, more spontaneous moments. During the new "Treason! Animals," at the moment its tension eases up on record, the band used it as entry to the night's only extended jam, which eventually suggested, with Bob Hardy's heavy bass anchoring the whole thing, a more loudly feverish version of Echo & The Bunnymen's "Over The Wall." "This Fire," highlight of their debut and natural live choice, also got an extended treatment, this time as an opportunity for singer Alex Kapranos to deliver increasingly more impassioned variations on the chorus. And earlier, he introduced "Walk Away" as the only song he ever wrote in a dressing room. A lonely dispatch from a rock star life, then? That would go a long way toward explaining why it's also pretty much the only Franz Ferdinand song in which Kapranos doesn't scratch or mute his guitar chords, but lets them fade.
I've been listening back to the recordings of some of these songs, and as nicely made as they are, a bit of artificiality creeps in with the production, by default, simulating rather than capturing the awesome synchronicity of the band's live act. So I'd recommend seeing these guys, even to non-fans like myself, because their status as showmen quickly overrides any indifference to the substance of the show. And Kapranos' moves, practiced to perfection, certainly don't hurt the situation.
Opener Frankie Rose, whose essentially cool and restrained nature I felt confident deducing from her albums, has an altogether different vibe in person, a sort of groovy hippie lady, the kind Patricia Clarkson might play in a movie. That's a surprise, but Rose's songs make sense in this new context, and if she was a bit familiar with the audience in her declarations of Minneapolis love, that's because this place contains in abundance, like any place, the elements she likes to sing about: sky, water, primarily. The crowd took her side against a random heckler, but otherwise seemed a little disengaged from the charming, expansive sound of her quartet. For the uninitiated, awaiting the lightning effects of Franz Ferdinand, songs like "Daylight Sky," which culminates in a bass solo that subtly gives contour to an otherwise flat and featureless stretch, must seem a bit abstract and unusual. And they are: despite the inviting melodies, the formal audacity can be a momentary obstacle to simply absorbing the pleasures of the music. Her nine-song set balanced songs from last year's Interstellar with tracks from that album's new and exquisite replica Herein Wild, so that it's becoming increasingly hard to rank songs that are, after all, not copies, but individual outcomes of aesthetic clarity. At concert volume, they're all equally startling and deep waters.
Franz Ferdinand:
The Dark of the Matinee
Bullet
Do You Want To
No You Girls
Evil Eye
Walk Away
Stand on the Horizon
Can't Stop Feeling / I Feel Love (Donna Summer)
Brief Encounters
The Fallen
This Fire
Treason! Animals.
Take Me Out
Love Illumination
Ulysses
Right Action (Encore)
Michael (Encore)
Goodbye Lovers & Friends (Encore)
Frankie Rose:
The Depths
Know Me
Into Blue
Daylight Sky
Question/Reason
Moon In My Mind
Night Swim
Street of Dreams (The Damned)
Save Me