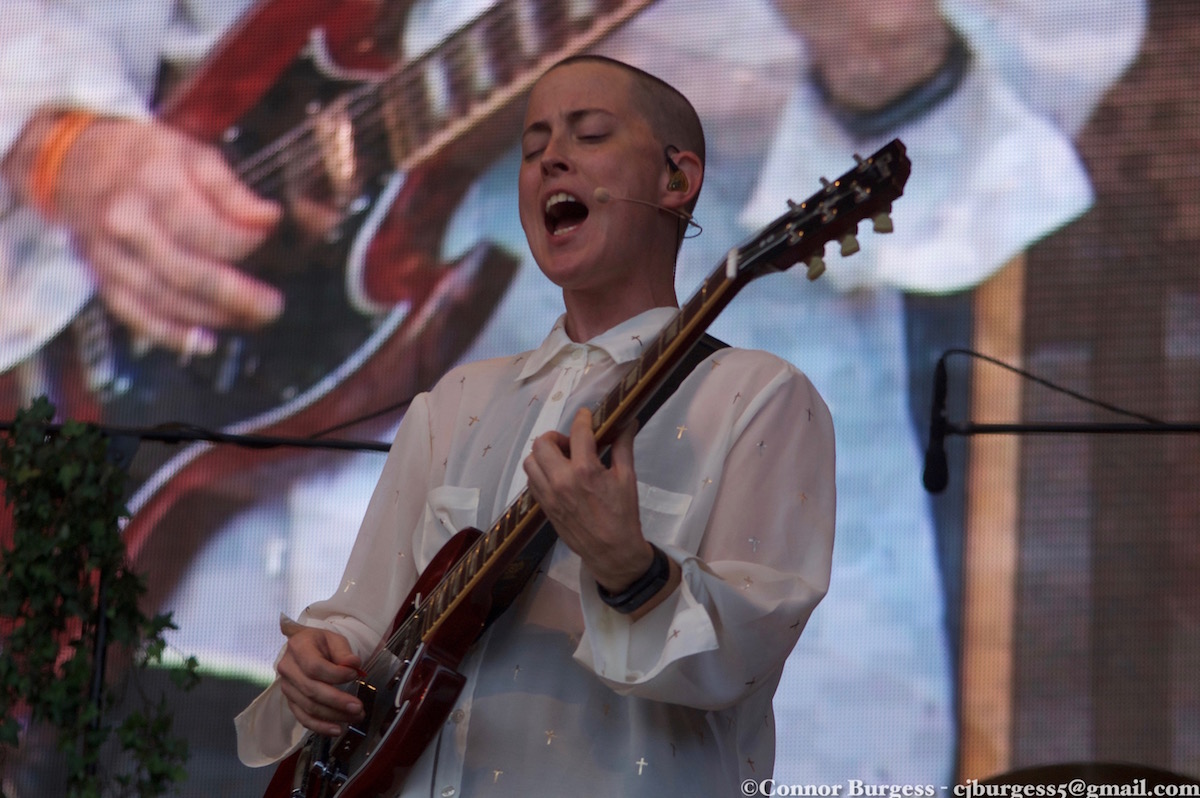 1 July 2016
Seeing a show at Pritzker Pavilion is always a treat for me. It's the centerpiece of Millennium Park, an acoustic masterpiece designed to mimic that of an indoor concert hall. It's a beautiful space, nestled in between the lake and the buildings of the Loop, and it was refreshing for me to see quite a crowd, people having come out to enjoy the free performance, on an absolutely gorgeous night.
It was a stacked lineup, and one that I was incredibly excited to shoot, and ultimately enjoy. Lower Dens would be the opening act, starting at 6:30 that evening. Hailing from Baltimore, the band was a sort of "happy accident", as lead vocal Jana Hunter decided to start a backing band for her final tour, after having been uncomfortable performing her solo sets for so long. It was during the tour that she realized she didn't hate touring, she hated the solo atmosphere that her tours had, and thus, Lower Dens was born to make music with the "intention of sharing it with others".
This intention was made clear as Jana and drummer Abram Sanders took the stage, launching into song after song with ease (and a bit of laughter exchanged in between the two), and although I don't currently have the setlist, I can say with quite a lot of certainty that the audience enjoyed every bit.
Jana on stage: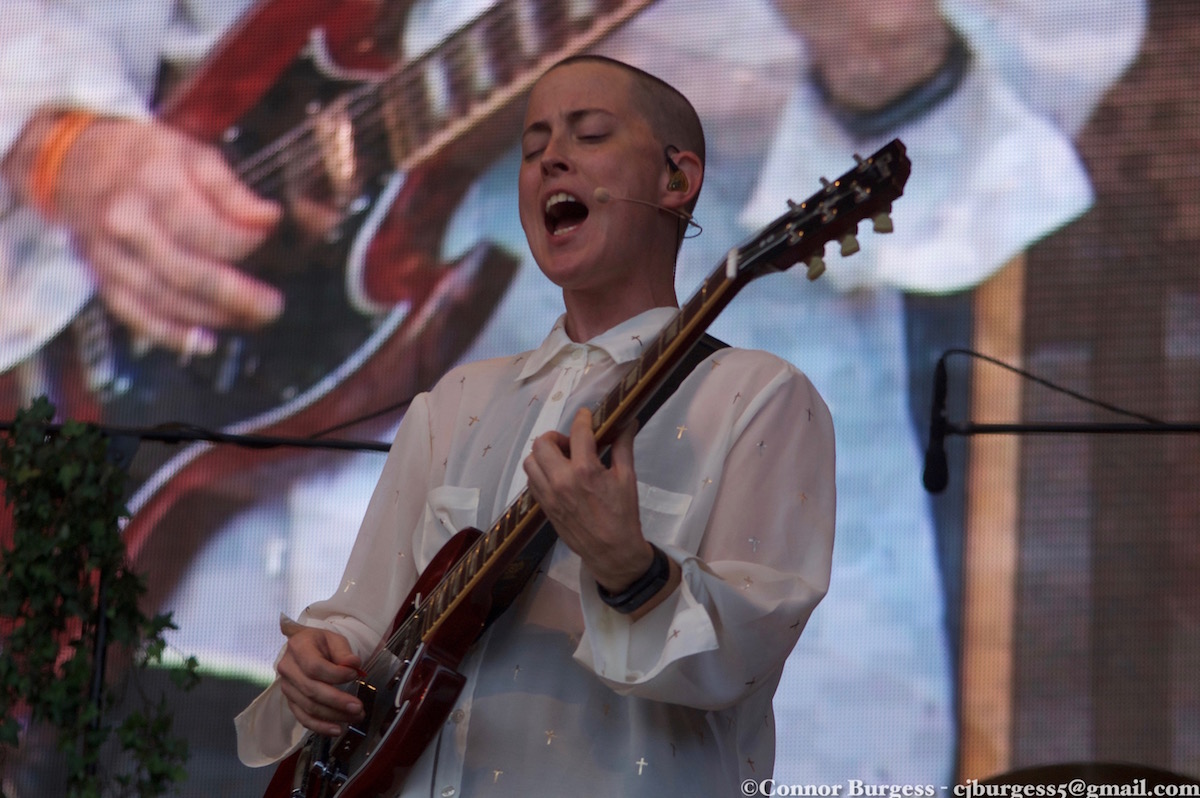 After an hour long set, and some great photos (some of which are now featured on Millennium Park's Twitter), Givers appeared on stage to give us the main act. From Lafayette, Louisiana, Givers was a birthchild of Hurricane Katrina, when vocalist/drummer Tiffany Lamson and vocalist/guitar Taylor Guarisco recruited their fellow band-mates to play a 2 hour set at a local pub. When the main act didn't show, the band improvised the entire two hour set, and from then (after playing several more improvised sets at the same pub), the group solidified.
Givers, I must say, performed one of the most energetic shows that I had ever seen at Pritzker Pavilion. Tragically, their setlist as well has not been released, but nevertheless, the band got the crowd into a frenzy, with audience members flocking around the photo pit, dancing, clapping, and overall having an absolutely fantastic time. Below are some photos I captured of their set:
Taylor Guarisco-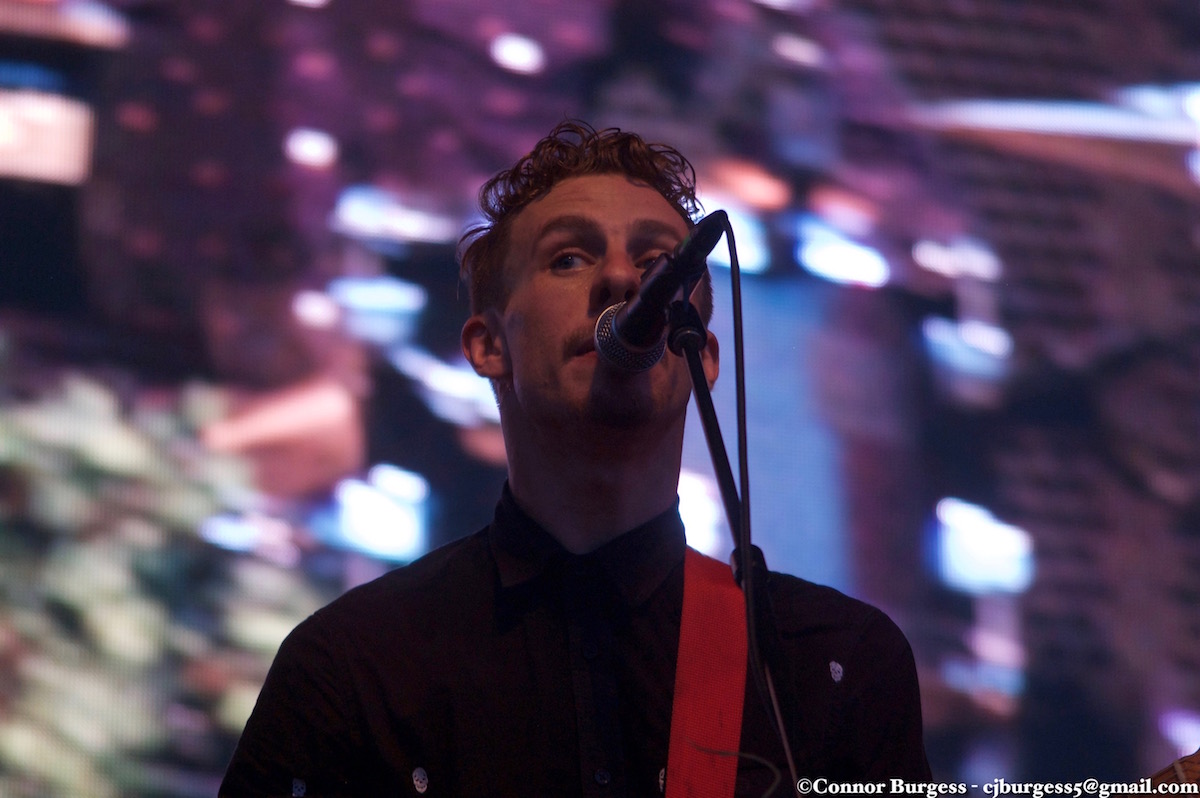 Tiffany Lamson-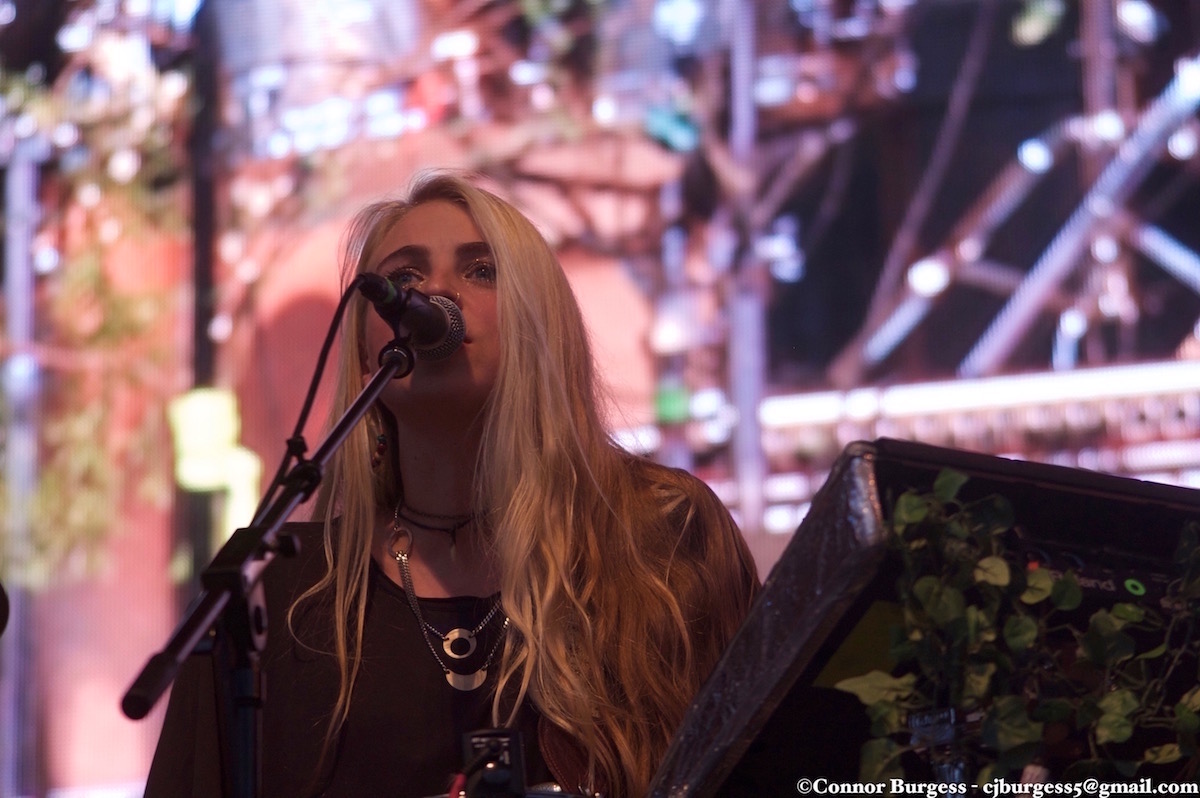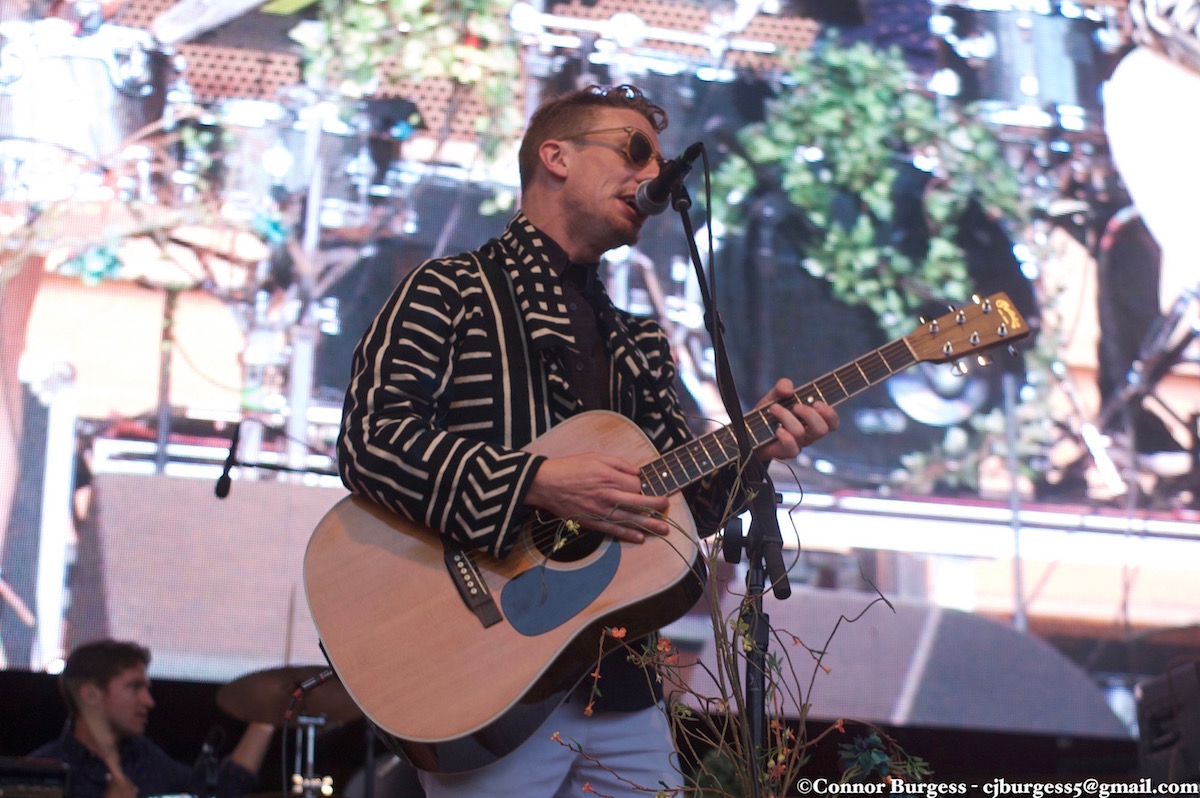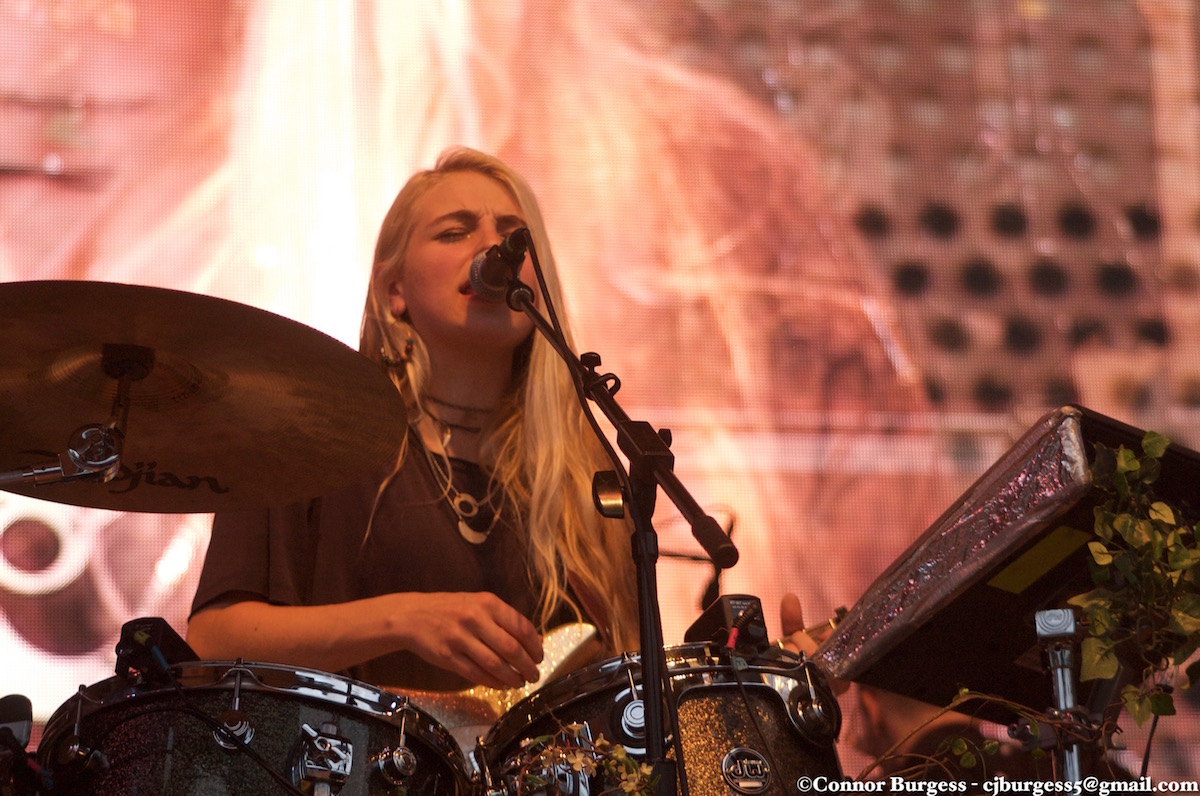 Overall, both groups delivered fantastically, and although Pritzker Pavilion may seem like a daunting atmosphere for groups to perform in, both acts absolutely ran with flying colors. I look forward to more shows at the Pavilion, and can't wait to see both Lower Dens and Givers come to Chicago again. They're performances that you won't want to miss.