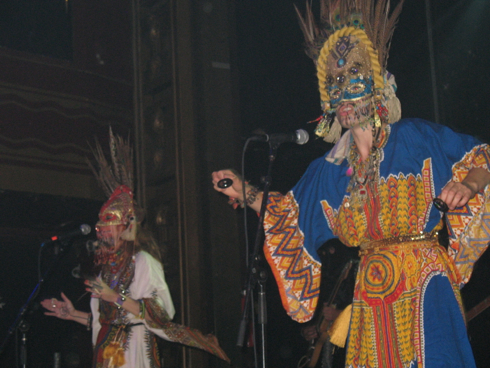 17 July 2014
It's been over a year since I first saw this elusive, secretive seven-member collective, playing their first-ever US show at Brooklyn's Music Hall of Williamsburg in April 2013. But that performance was so fun and liberating, that attending this return NYC engagement was a no-brainer. Their back story has often overshadowed their music: the three "core" members hail from a small village called Korpilombolo in northern Sweden, which has a long history of voodoo worship (four others are from Gothenburg, 900 miles due south). They say they're just the most recent incarnation of a revolving door of local musicians who have been playing under the Goat moniker for 40 years. To perpetuate the legend further, they perform in face-obscuring masks and colorful, extravagantly-detailed robes that look more African in origin than from the country that gave us ABBA and Peter Bjorn & John. Perhaps they're pulling our legs a bit – we won't know until some enterprising, undercover music blogger does a thorough, Hard Copy-like expose on the group – so for now we'll take their word. Truth be told, the aura of Residents-evoking mystery surrounding the band adds to their appeal.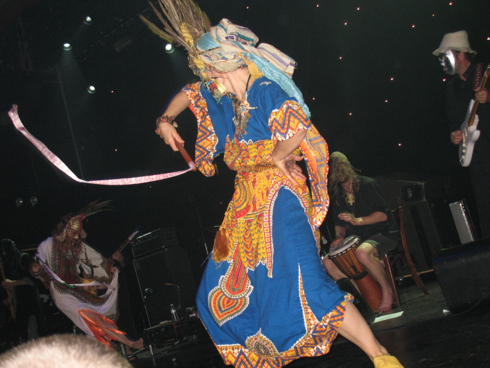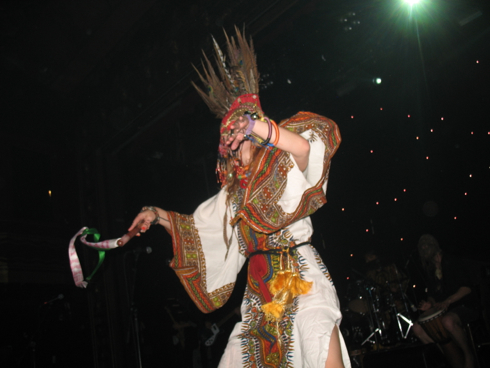 However, if last year's gig was such a knockout blast, then surely this 2014 follow-up at Manhattan's nearly-triple-the-size, sketchier-sounding Webster Hall would pale in comparison? And surely, with temperatures hovering at a sweltering 90° all day, the heavily-outfitted group would finally cry "Uncle!", take off their masks to let us see what they all look like, and trade in their tunics in favor of some cooler, easier-to-breathe attire? And, while they're at it, introduce each member by name so us poor music scribes can easily identify them when writing a live review? A resounding no, on all counts!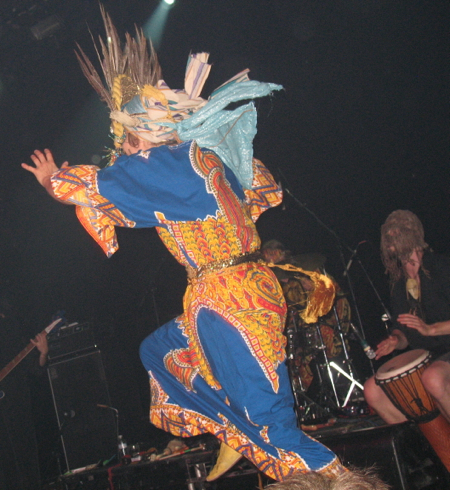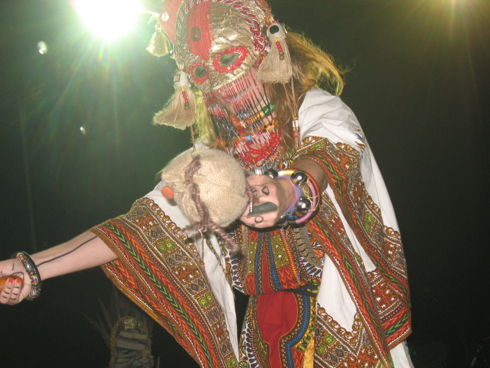 There would be no toning down the assault tonight: this show was even wilder and more off-the-rails intense than the first. The five mostly immobile instrumentalists' (two guitarists, bassist, drummer, and, most uniquely, a savagely-slapping hand toms player) everything-but-the-kitchen-sink melding of heavy, harsh prog, psych, acid-jazz, funk, krautrock, post-punk, and African rhythms sounded tighter and more relentless. And the two endlessly moving female singers' frantic, gyrating dancing and banshee-wail singing/chanting/whooping was more cohesive and coordinated.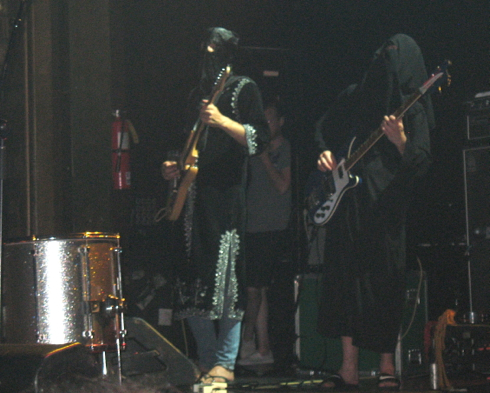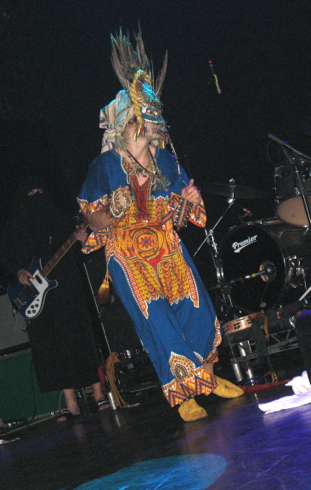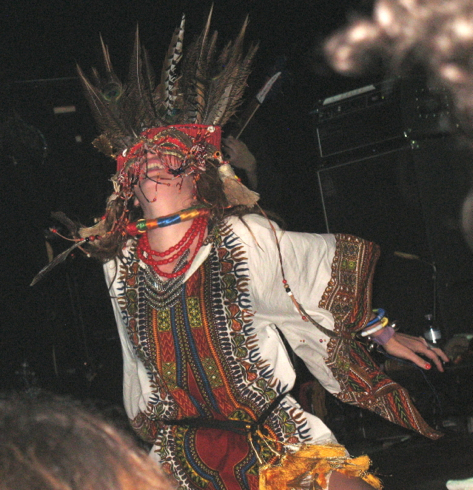 Despite the oppressive weather, there was little let-up in the floor-thumping ferocity over 90 minutes (an exception was debut LP World Music's instrumental intro "Diarabi," done midway through the set so the fatigued frontwomen could take a much-needed beverage break). World Music workouts like the kinetic "Disco Fever," the lurching "Run to Your Mama," and the chaotic "Golden Dawn" stretched on long past their album lengths with vigorous, booty-shaking codas. As well, the groovy and grinding urban funk of "Let it Bleed" (its YouTube video fittingly sets the song to 1970s warzone-like footage of NYC's decaying Bronx) and tribal ritual-conjuring, trance-inducing pounders "Goatman" and "Goathead" were mashing and macerating, while the folky "Goatlord" provided a cathartic respite.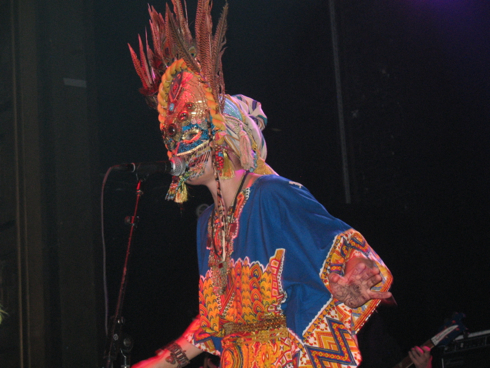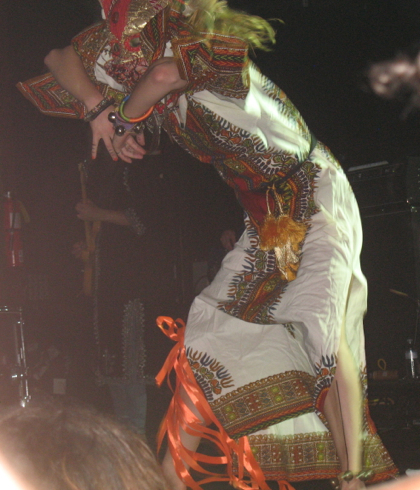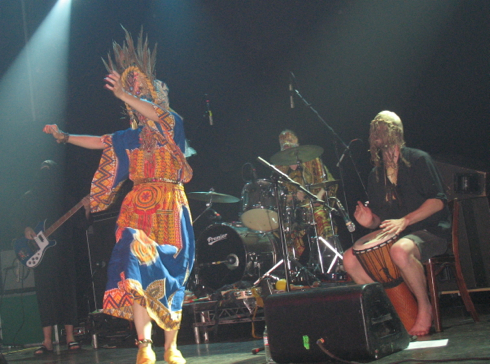 Unlike many bands, Goat seems to write and release music with an eye to fitting it all somewhere into their live show. Tonight's set included all nine songs from World Music, as well as subsequent, scorching singles/B-sides "The Sun the Moon," "Dreambuilding," and "Stonegoat," each flowing together in a smooth, spontaneous sequence. As if that wasn't enough, they found room for a batch of new tunes from their upcoming second LP Commune, like the psychedelic first single "Hide from the Sun," the motorik-inspired "Words," and the hypnotic "Talk to God." (The band's printed setlist also included an unidentified song called "Nya Nya," or "New New" in Swedish. It's not on Commune's track list, but it was fantastic. Maybe a future B-side?) And by the conclusion of the encore's lengthy, crushing freakout "Det Som Aldrig Förändras," it was us panting, perspiring punters who were ready to cry "Uncle!" Not content to put on a run-of-the-mill gig, Goat delivered another energetic, elaborate, and exhausting extravaganza.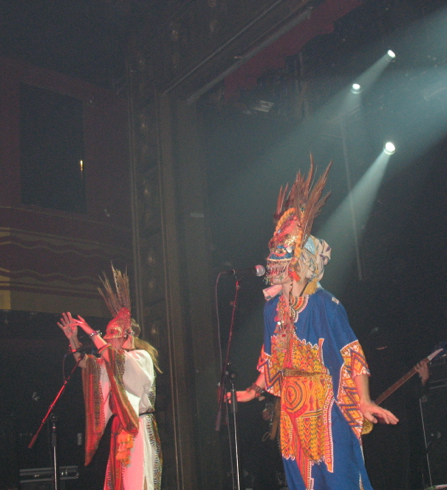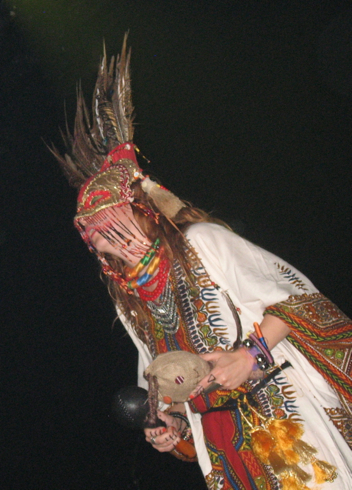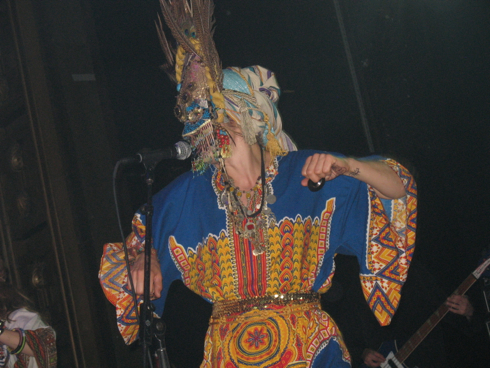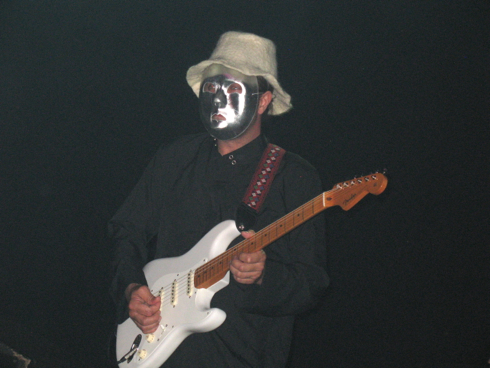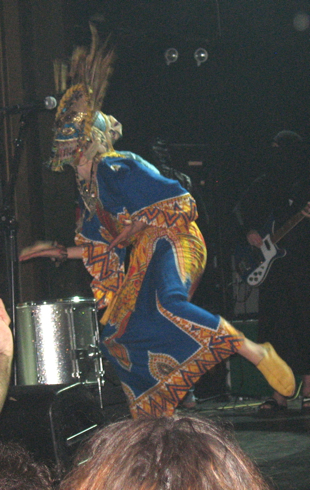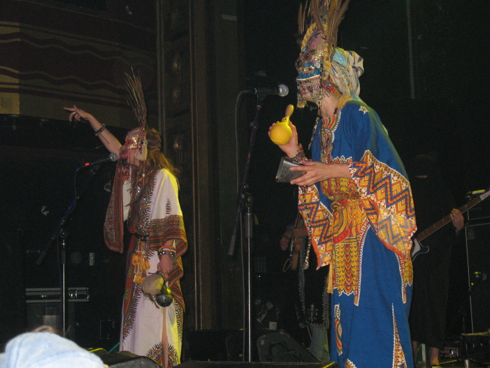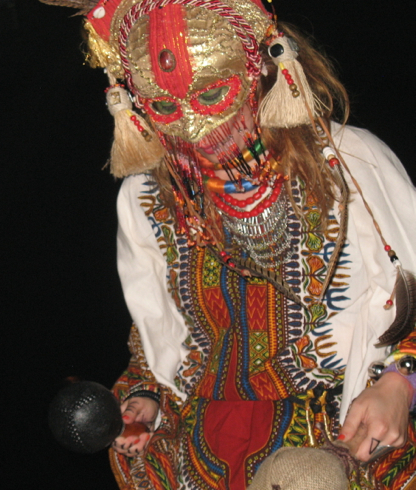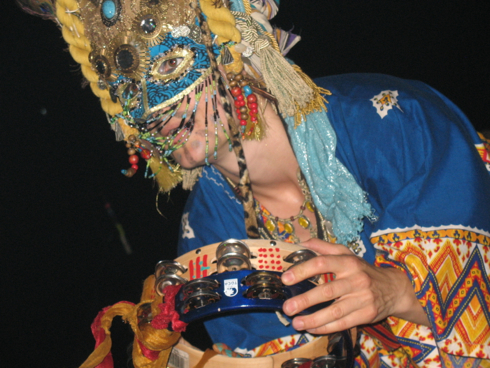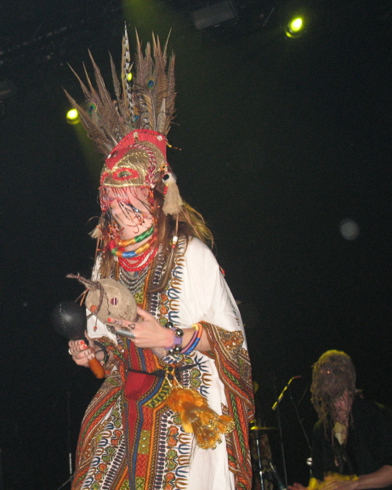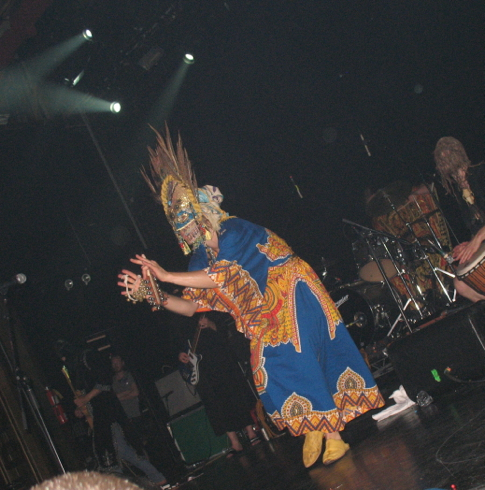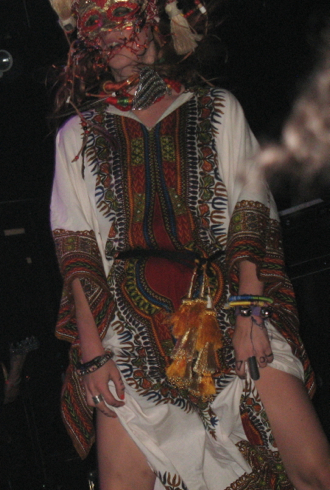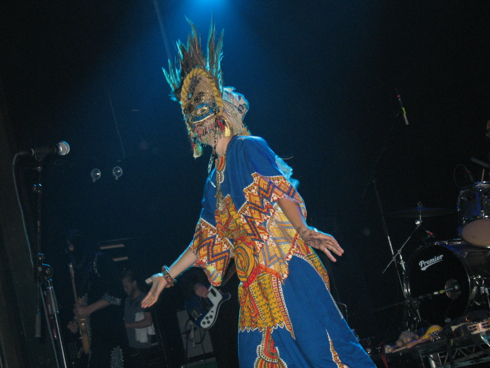 (Below are bonus photos from Goat's first US show at Brooklyn's Music Hall of Williamsburg on April 23, 2013. Enjoy!)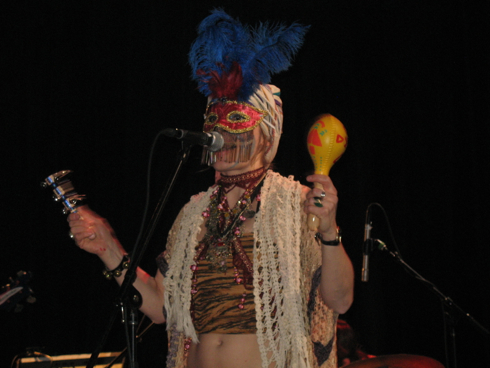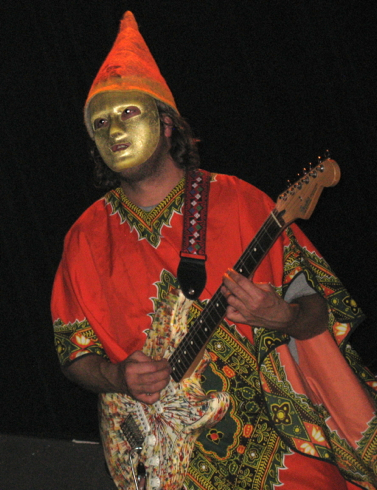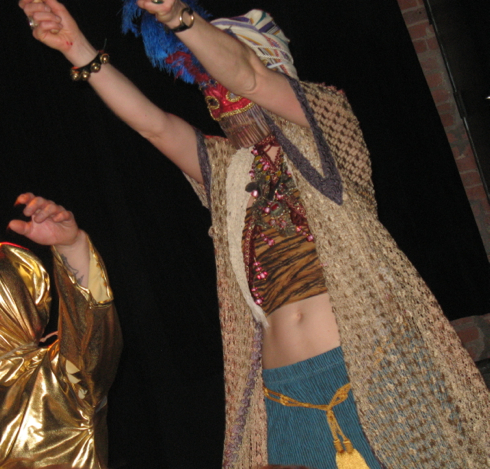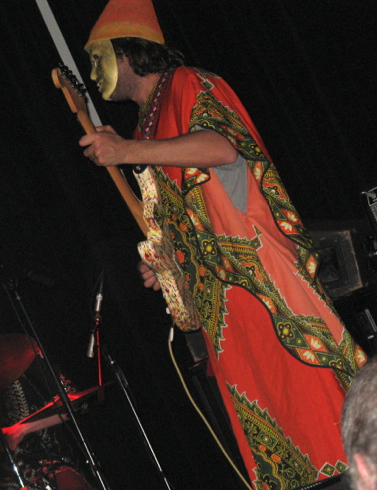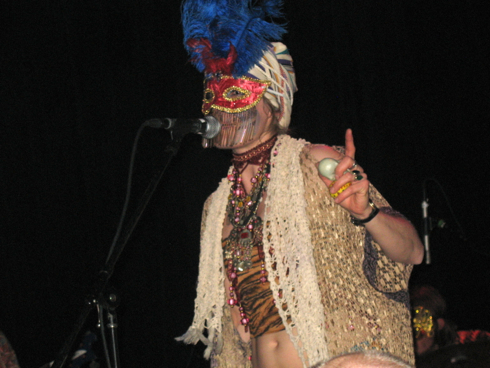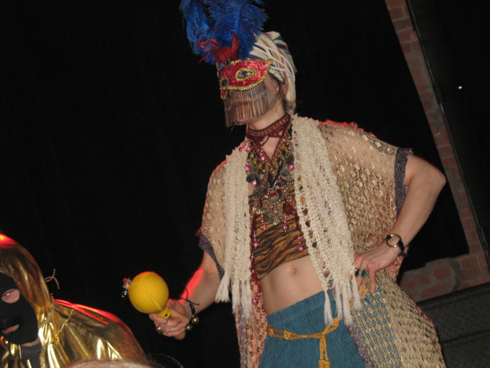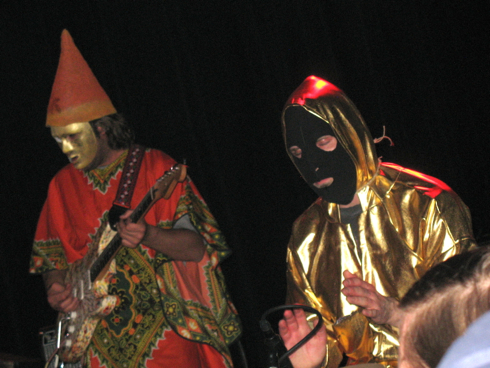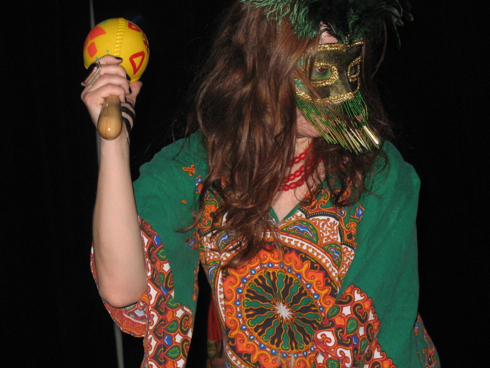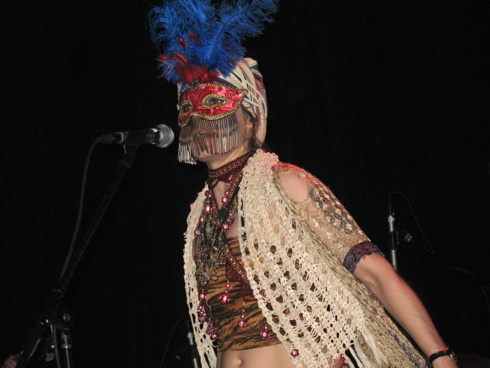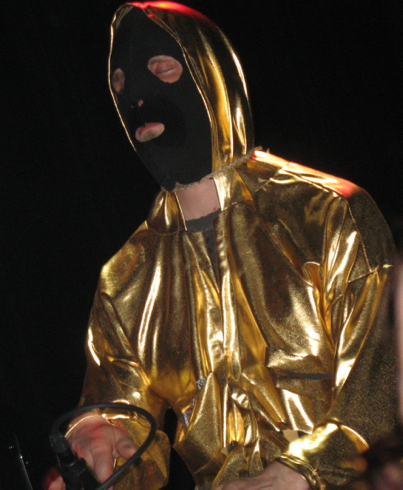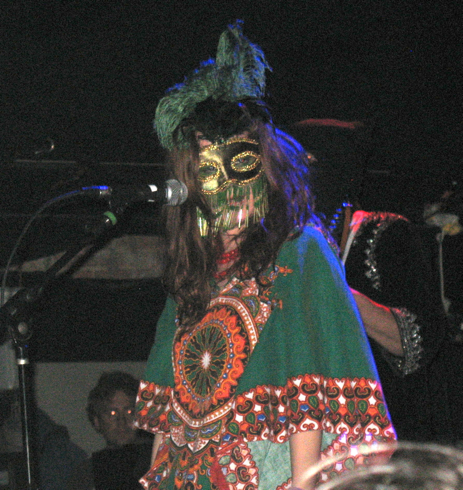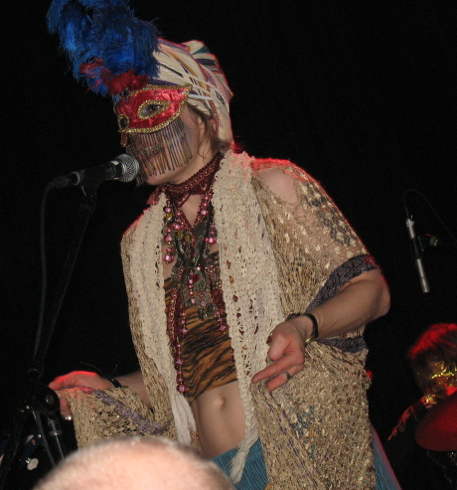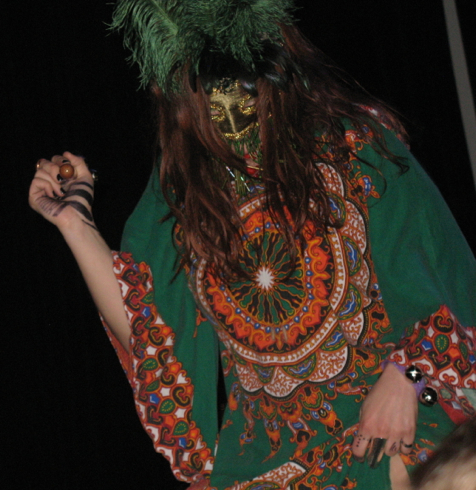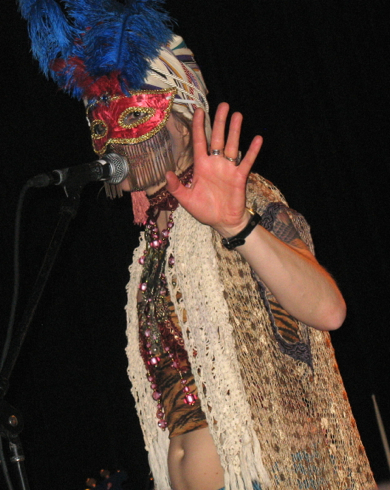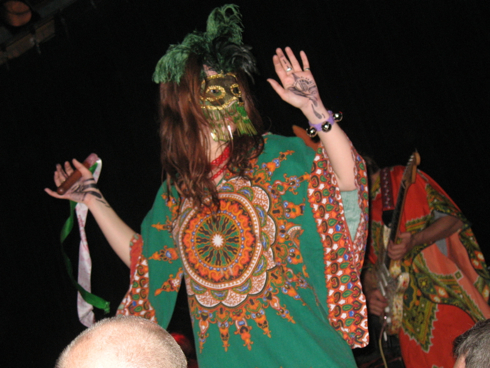 comments powered by