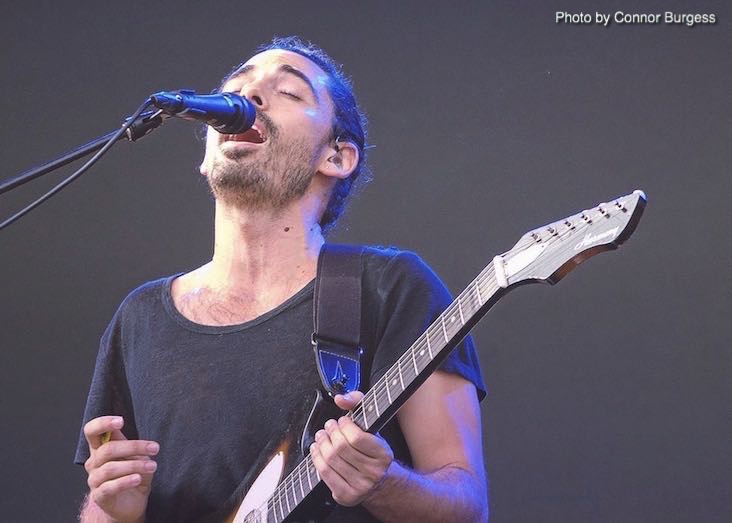 1 August 2016
Highlights from the final day of Lollapalooza's 25th anniversary touched all extremes of the eclectic lineup. The mix included hip-hop, psychedelic folk, alternative rock, EDM and more.
Sir the Baptist
A pair of African dancers took the stage to embody the sky-high energy about the flow from the Pepsi stage on the sunny afternoon in Grant Park. "It's Sunday, so I'm gonna take y'all ass to church," said Sir the Baptist during "Creflo Almighty Dollar." Many in the crowd waved Sir the Baptist church fans against the heat. The hip-hop artist's message was inclusive but pointed while speaking powerfully about critical social issues including selective support of Black Lives Matter. "There's a lot of stuff going on in Chicago," said the son of a Baptist preacher and a missionary. "We can escape that while we're at Lollapalooza, but we can't be good citizens and let it go on. Are we here to change the world or no?"
"Would you care if it was me?" he repeated during "Wake Up," creating a striking image while rapping from an open casket.
Sir got the the crowd to join the joyful Gospel chorus of "Heaven." "If you skipped church for Lollapalooza this week but you go back next week, you okay," he said, reassuringly. Sir leapt into the audience to raise hands with hundreds of new congregants during "Let it Move Ya" and "Raise Hell."
Local Natives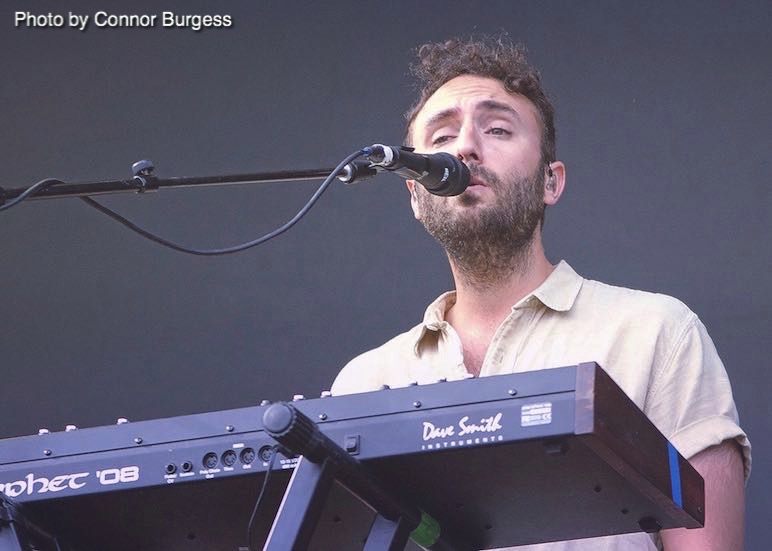 Photo by Connor Burgess
"I think we better listen to these kids," sang Taylor Rice during new single "Fountain of Youth" from Local Native's upcoming fall release. The song spoke to the collective energy of the young and its best potential. "We can do whatever we want, we can say whatever we mean," joined guitarist Ryan Hahn and keyboardist Kelcey Ayer during the chorus. The sentiment was expressed without a bratty or childish attitude, but rather with a sense of empowerment. It was welcome encouragement to remain optimistic and idealistic despite being surrounded by suffocating cynicism.
On Rice's guitar, the words "Make America afraid again" were written in black electrical tape, with the word "afraid" obscured by a bold red "X."
Rice bellowed the last chorus of "Sun Hands" from his back while crowd-surfing. The band played other new songs including "Villainy" that promised an exciting fall season for Local Natives.
Flume and others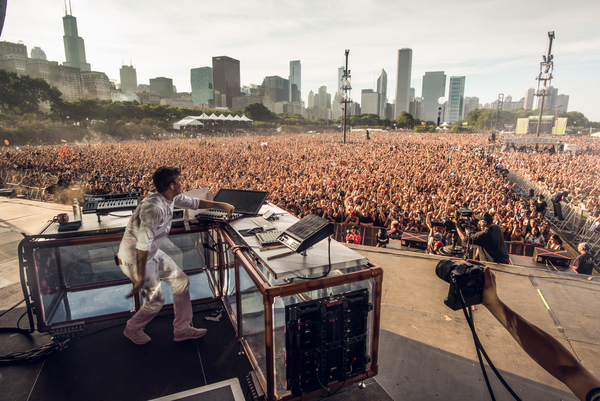 Flume @ Lollapalooza. Photo by Charles Reagan Hackelman, courtesy of Sacks & Co.
Although he didn't have the full benefit of his signature Infinity Prism and dazzling light show in the early evening light of his sub-headlining set, Australian EDM star Flume performed darkly hued but surprisingly soulful electropop from his platinum-selling Skin album before an estimated crowd of 65,000. It was a very fine showing for a rising 24-year-old artist who began his career not so long ago in his parent's home with a sequencer program from a breakfast cereal box. The following is an excerpt from a 2013 interview with the Chicago Sun-Times:
[Flume]'s first audio program came from a Nutri-Grain cereal promotion. Upon hearing about the cheap toys usually found as American cereal prizes, [Harley] Streten laughs. "Usually, we get fake tattoos and pencil toppers as well in Australia. I think I picked the right week to go to the supermarket."
Other Sunday highlights included Silversun Pickups. Returning favorites Bloc Party stoked the festive and inclusive spirit. At opposite ends of the park, headliners drew faithful fans and fresh faces. At the north end on the Bud Light stage was the folk-synthpop music of Ellie Goulding, while the Samsung stage to the south hosted the reunited electronic dance-punk act LCD Soundsystem.
Be sure to visit Connor Burgess' photo gallery for photos from more Lollapalooza Day 4 artists.