5 July 2016
Just a few days ago, I was invited by React Media to attend Mamby on the Beach, a 2-day festival located on Oakwood Beach, a little appreciated section of Chicago coastline on the south side of the city. Opened in 2009, it's the newest beach that the public can enjoy, offering breathtaking views of the Chicago skyline. After driving down to McCormick Place, parking, and getting shuttled to the beach, I was thrust into a very interesting environment. Mamby seemed like a very electronic festival, and certainly looked the part. Spray paint murals, yoga tents, food trucks, and outfits of all shapes and sizes surrounded me as I walked through a portal of sorts, which can be seen below: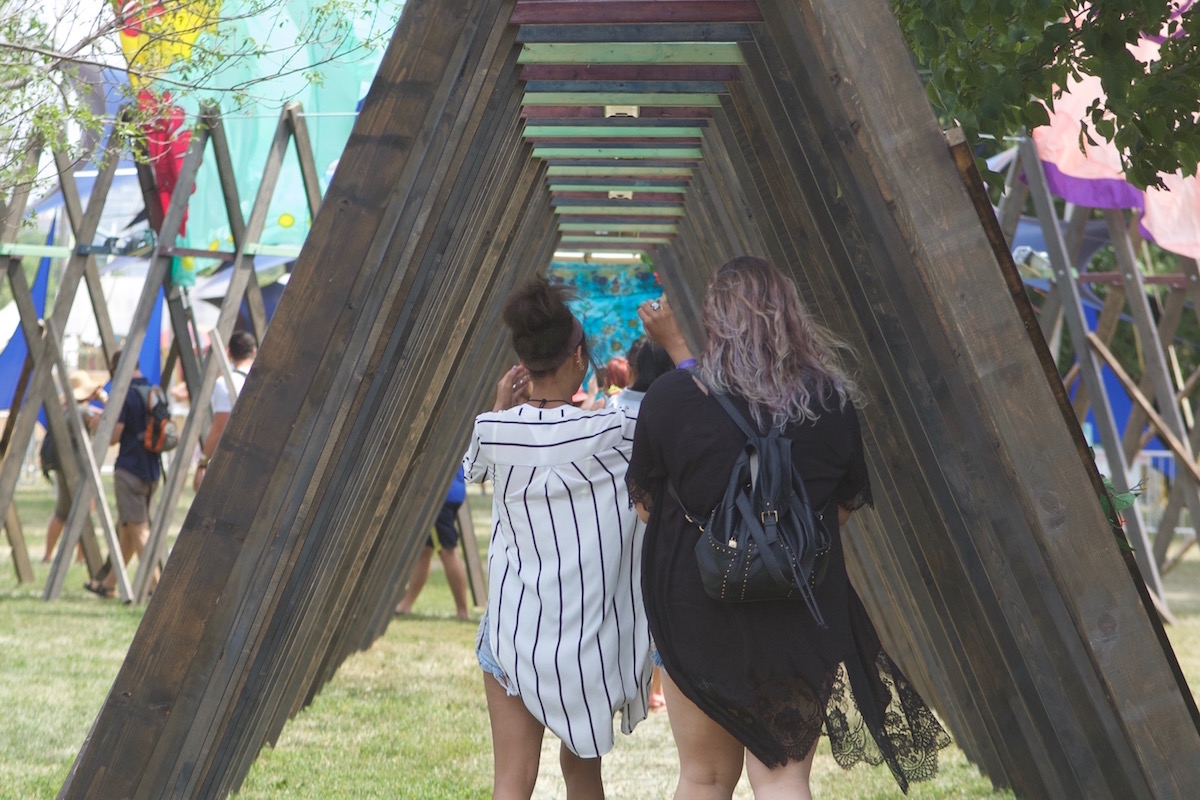 After navigating the steadily amassing crowds, and picking up some food from Harold's Chicken (for those in Chicago who haven't had it, please go get some ASAP), I tried to make the decision as to who I was going to see (and more importantly, shoot). The first group I shot was Fee Lion, a group consisting of Chicago native Justina Kairyte along with two back-up dancers. Unfortunately, I headed over too late (as my chicken got the best of me), so while I was unable to get any decent shots, I decided to stay at the stage for the next group to come on. At this point, it's probably best to mention that Mamby consists of 4 stages, the "Park Stage", situated in a grassy knoll not far from the beach, the "Beach Stage" (fairly self-explanatory), and the DJ Tent/Silent Disco, two smaller venues situated towards the middle of the grounds. I stayed, for the most part, at the Park Stage, and this ended up being a very good choice, as I had the opportunity to shoot the whole set of Thao and the Get Down Stay Down. The San Francisco group composing of Thao Nguyen, Adam Thompson and Charlie Glenn would be making their Mamby debut that afternoon. Having released 5 albums, 2 EP's, and plenty of singles for various TV shows or soundtracks, the folk/alternative group was no stranger to the festival atmosphere, and delivered an electrifying set (the specifics of which I will post at a later date), but feel free to glance at some images that I captured.
Mid-strum: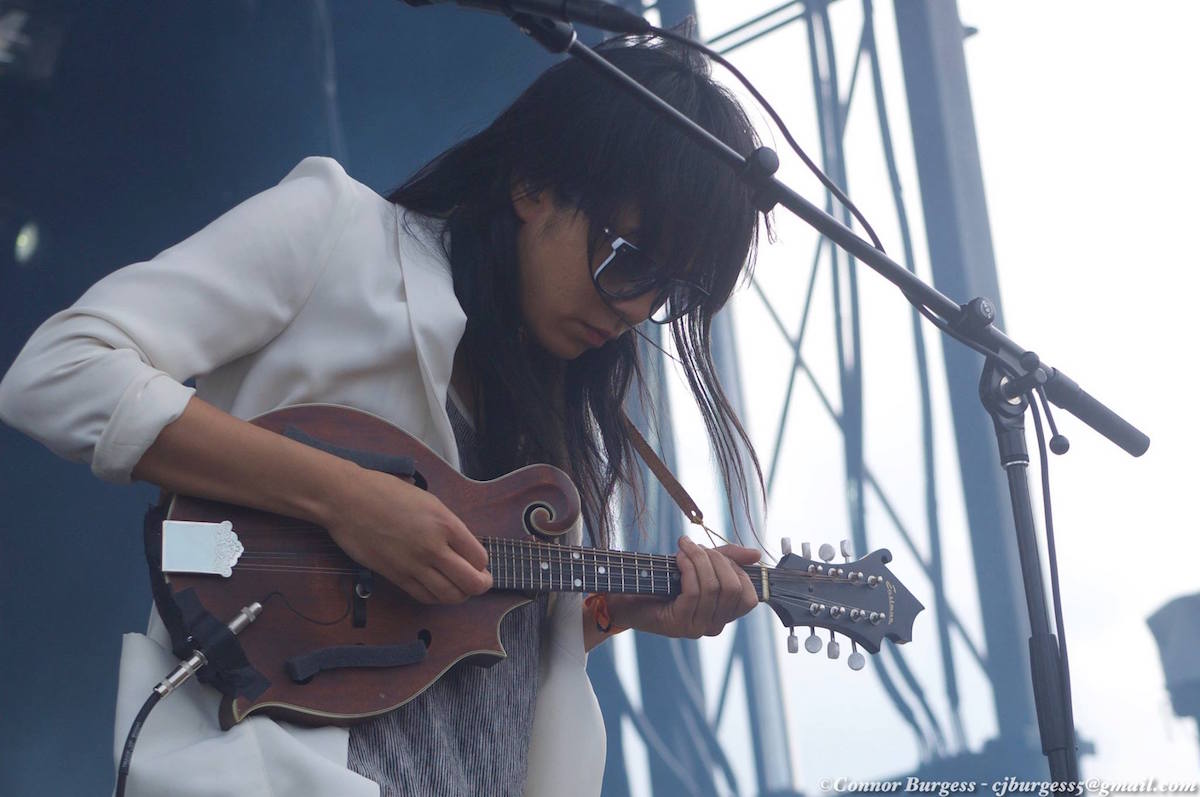 As well as: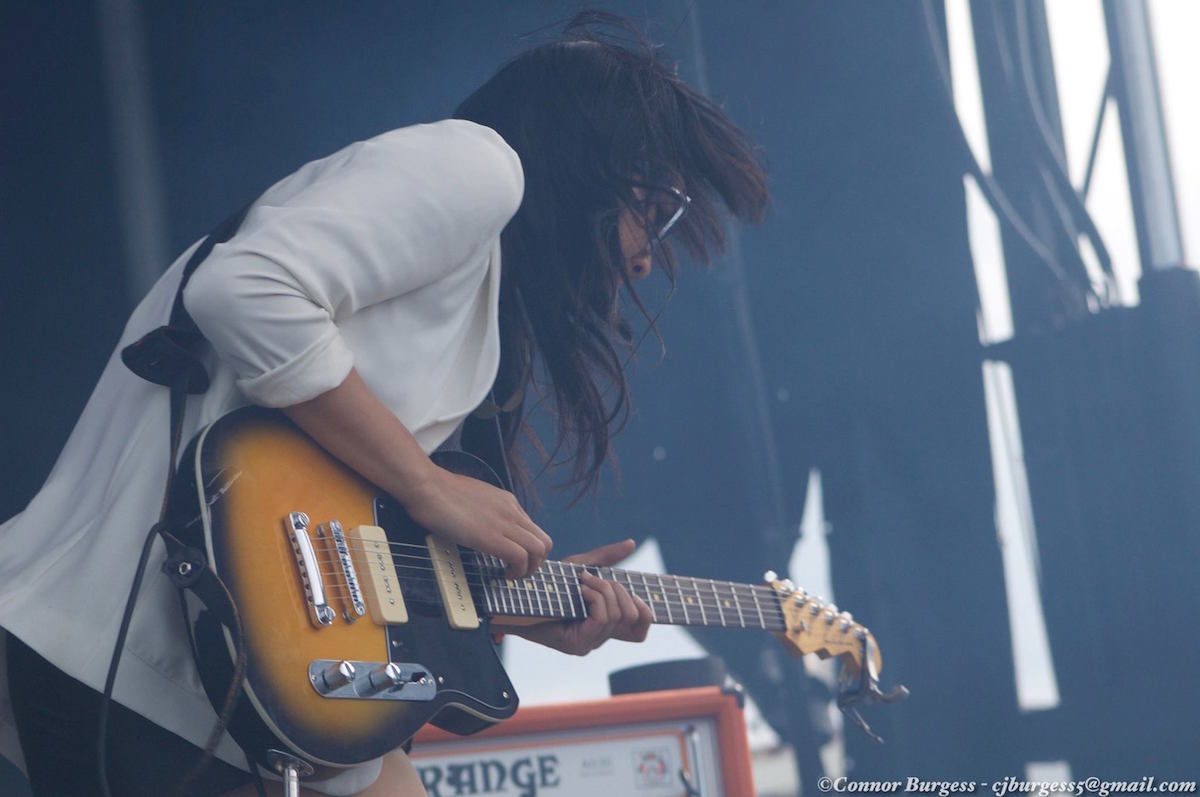 Shortly after their set ended (which attracted quite a large crowd, I might add), I had the opportunity to see DJ Ryan Hemsworth, who spun for a crowd of hugely excited, almost ravenous fans. It was the set after his, however, that caught the attention of my ears and my camera. Jessica Anne Newham, or better known by her stage name Betty Who, is an Australian power-pop artist currently signed to RCA, and had quite the crowd for herself lined up at the Park Stage that afternoon. Dressed in all white, save the glittery gold of her earpiece and microphone, she gave the audience quite a show (the setlist of which I will be releasing once it comes out). Here are some photos from her set-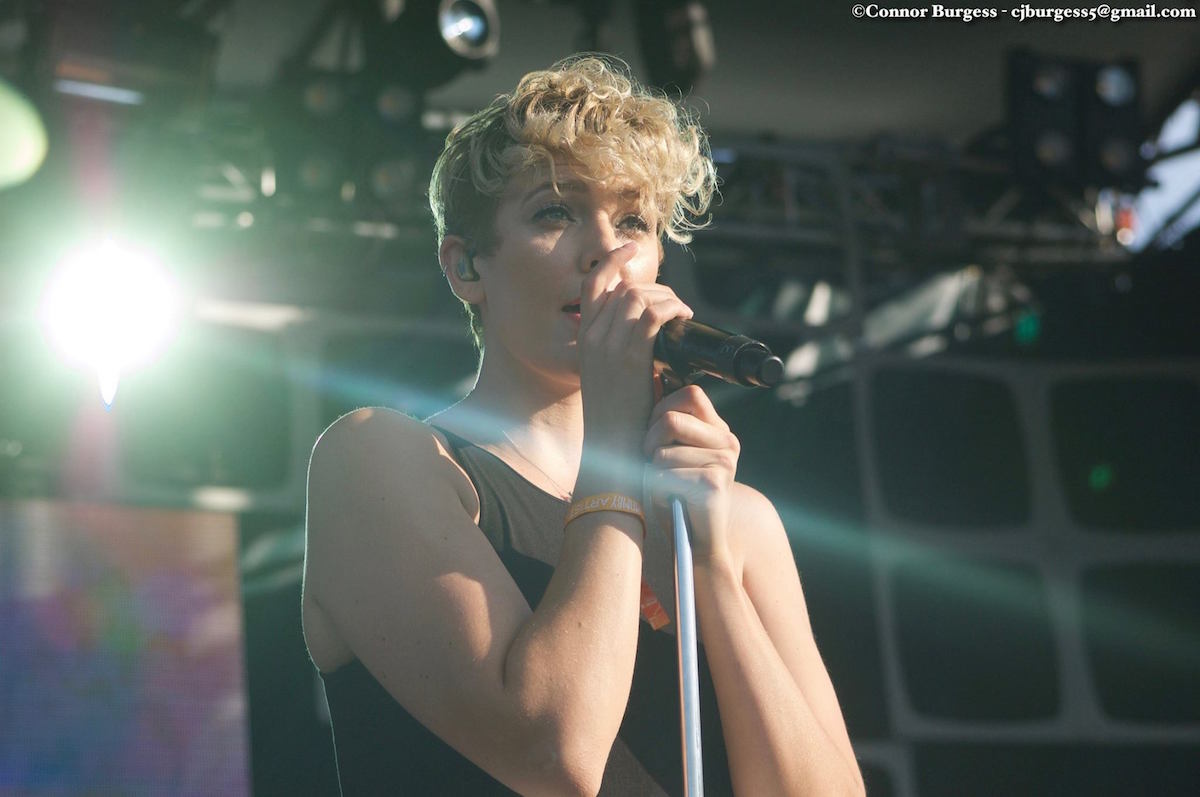 and: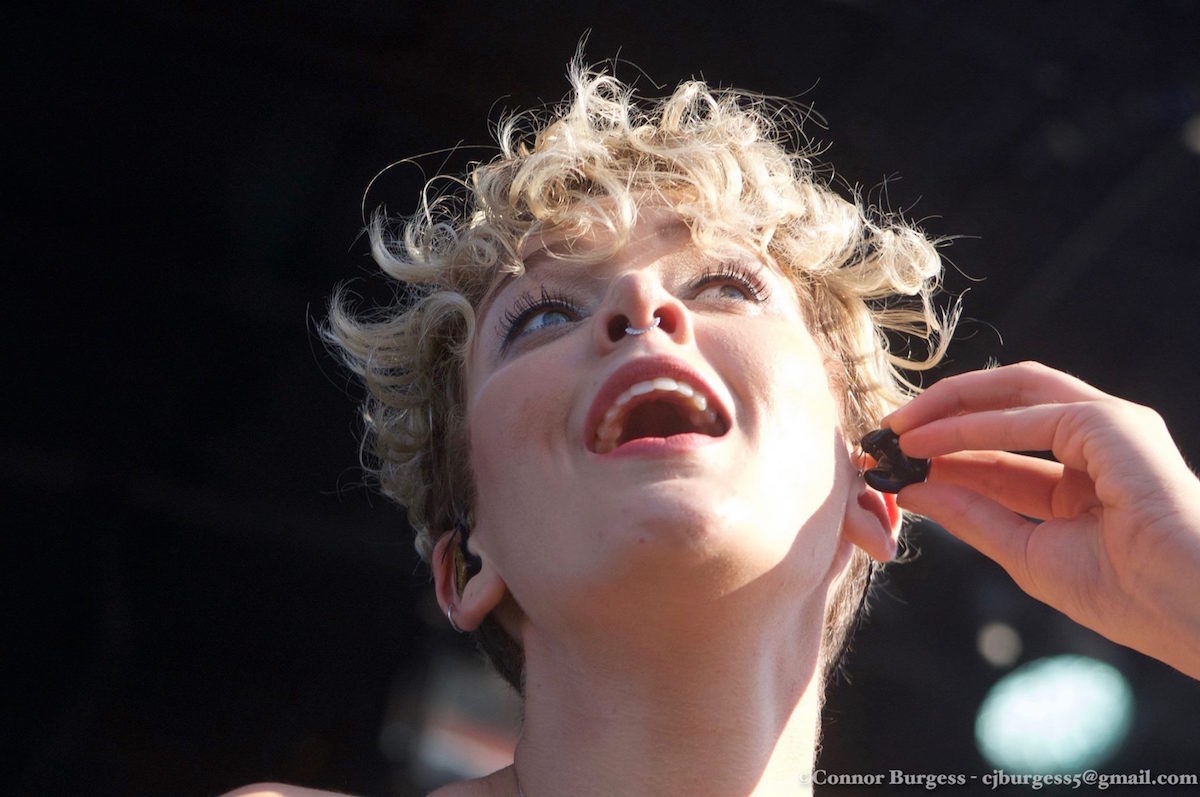 What came next was what I would consider the highlight of the festival for me, seeing Chicago native Lupe Fiasco play live, onstage in his hometown. Fiasco has lived in Chicago his whole life, growing up on the West Side of the city to his mother, who was a gourmet chef, and his father, an engineer. Despite a somewhat unstable upbringing, Lupe was well-educated by his parents, and turned to poetry as opposed to learning an instrument, which was the birth of his career in rap. Fiasco has always been an image for the city, a man who came from what's considered to be in the "bad end" of the projects in Chicago, who built his career into an empire of sorts, which led to his notable work in philanthropy, eventually leading him to earn GQ's "Man of the Year" in 2006. Especially in a time in which the city has been under scrutiny for a combination of heavy shootings, and police brutality, it was refreshing to see a symbol of hope for the more crime-torn areas, and he performed exactly how I would have expected, giving powerful, message-laden soliloquies in between songs, and reminding the residents of his fine city that hope was always on the horizon. Below are some pictures I took from his performance-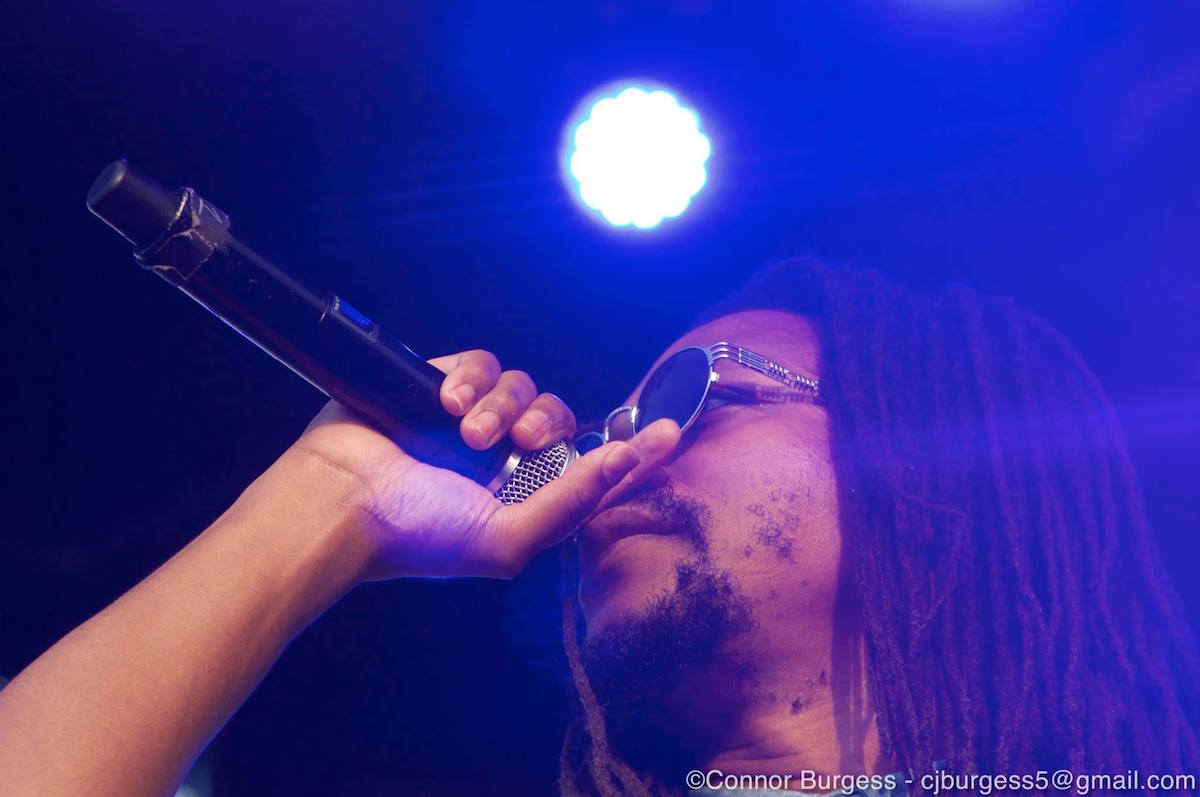 After shooting some (unfortunately blurry) photos of Santigolds set, I headed back home, very pleased with how the day went. It's a festival that's growing, and I would highly encourage anyone with the time next year to attend. It's certainly worth the visit.