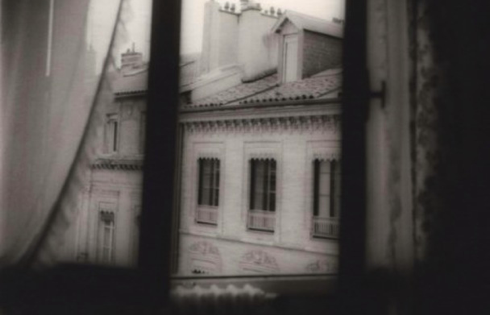 24 March 2011
Mark Kozelek might be the only artist for whom I can imagine establishing an obsessive Dylanhead-esque fandom—collecting every take of every song; forever seeking the rare thrill of hearing him emphasize this word, or hitting a peak of emotional intensity in its wake, when usually he does so on the previous word; proclaiming a certain live take as inferior because it clearly betrays his frustration with the scarcity of reverb in the sound mix, said frustration being merely frustrating, not interesting enough in itself, etc.—but I have yet to realize this dream. So his appearance at the Cedar last Monday was a perfect opportunity to "collect" two hours' and 19 songs' worth of Kozelek takes (of other people's songs and his own, recorded with his band Red House Painters or under his Sun Kil Moon moniker), rendered immediately obscure by time (and because cameras and recording devices were expressly prohibited).
Kozelek is not quite as inscrutable as Bob Dylan, perhaps, but his songs are, at their best, "bolts from across the frontiers of the unknown, the practically named and employed but illimitably mysterious power that first invested a static infinitude of space with heat and brilliance and motion" (to quote Tennessee Williams's definition of electricity, repurposed here to describe its sister, music). I've never quite decided if Kozelek is a real American poet or just a great singer songwriter, a "rock 'n' roll Jesus with a cowboy mouth" or something more akin to the man who coined that phrase, a sort of rascally, laconic Sam Shepard in his stage banter, but grand in his commitment to his art. Gosh, he even took an early break, in lieu of a break before the encore, for his explicitly stated "need to pee," and then came back to the stage and continued to play with a purity that had no memory of bodily functions.
The Cedar stage's bare furnishings bespoke a deliberate stage production, infinite in its austerity. The mainroom's pretty, silent shine. A chair, a microphone, a guitar. A man to sit among them. I'm being needlessly grandiose now, but, to reference Dylan again, there is some halfway mystical property to this spare arrangement. With no opening act (as if the presence of one would corrupt this altar, but, no, it's just that Kozelek runs his own operation and travels alone, fittingly), and not having touched his guitar since his European tour ended on February 22, he played for two hours, quite something for a man who can induce trance with just one note of his labyrinthine voice. This voice, already so full, is enhanced live, as on record, by an ever-shifting balance of echo and reverb, so that no one would even think to question the absence of extra players. Kozelek's music started out so fully formed, back in the early 90s with Red House Painters, and now it's progressed to a kind of logical extreme, where the only accompanist he needs is his own echo.
The performance included covers of Modest Mouse's "Tiny Cities Made of Ashes" and Palace Music's "New Partner," if cover is the right word for the process by which Kozelek re-enjambs others' lyrics over a sort of blank canvas of fingerpicked guitar and the rising and falling lilts of a seemingly predetermined melodic phrase. The same might even be said of the evening's rendition of Kozelek's own "Katy Song," the Red House Painters masterpiece now performed as if for some present Katy who leaves the narrator feeling at least a little more hopeful. You would only recognize these songs if you knew the lyrics, and his homage is mostly in honor of the words of songsmiths like Isaac Brock and Will Oldham. It's a neat little moment when he sings Modest Mouse's rhythmic alliterative "drinking drinking drinking drinking Coca Coca Cola" with an elaborate, rising intonation, as if he's asking a very intricate question.
The Cedar's dim lights, a flattering atmosphere for such questions even from the start, were dimmed even further at the concert's halfway point, just before key Red House Painters song "Summer Dress." Kozelek's form, only half vivid before, became now a burnished red spectre, from which chords and hums continued to emanate. Let it always be so.
Setlist:
Heron Blue
Up To My Neck In You
Tiny Cities Made Of Ashes (Modest Mouse)
New Partner (Palace)
Third & Seneca
Blue Orchids
Australian Winter
Moorestown
Like The River
Summer Dress
Follow You, Follow Me (Genesis)
Void
Half Moon Bay
—-pee break—-
Trailways
Glenn Tipton
Natural Light (Casiotone for the Painfully Alone)
Katy Song
Carry Me Ohio
Church Of The Pines