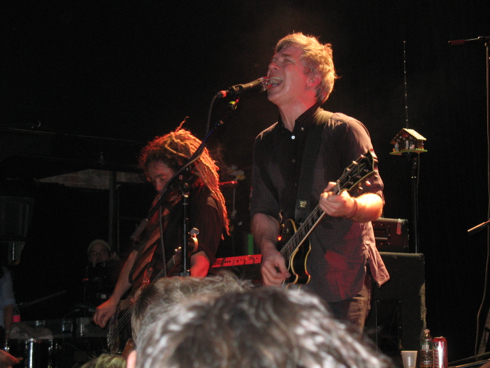 28 April 2012
I thought Nada Surf's show at Bowery Ballroom back on January 24, supporting their fantastic seventh LP The Stars are Different to Astronomy, was the hardest-hitting of the eight times I had previously seen them. But since the album was released on the day of the show, I was mostly unfamiliar with its songs. So I jumped at the chance to catch them again across the East River in Williamsburg, two months later on the tail end of the same tour, the album now fully digested. Once again, the core trio (singer/guitarist Matthew Caws, bassist Daniel Lorca, and drummer Ira Elliot) was joined by ex-Guided By Voices' Doug Gillard, who provided extra ammunition on lead guitar. As well, Calexico's Martin Wenk peppered each song with keyboards and occasional trumpet. Aided by the venue's crystal-clear, punchy sound system, the band delivered another explosive and energetic performance.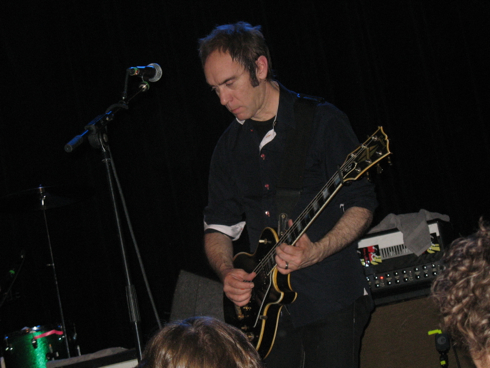 As they did at the Bowery show, they opened with Astronomy's first two rip-roaring smackers, "Clear Eye Clouded Mind" and "Waiting for Something," and later dove into its two other tuneful highlights, "Jules & Jim" and "Teenage Dreams." Perhaps still feeling the excitement generated from three 2010 NYC shows where they played their 2002-2008 LPs Let Go, The Weight is a Gift, and Lucky, the band also dusted off a generous selection from those albums. Of the three, the decade-old Let Go got the most attention, with seven of its 12 songs making appearances. That album's driving "Happy Kid" and "The Way You Wear Your Head" both sounded particularly hot, while more leisurely ballads "Killian's Red" and "Paper Boats" broke up the concert's furious pace. ("Paper Boats" and The Proximity Effect's "Hyperspace" were last-minute additions to the set after the accommodating Caws got a request for them prior to the show.) The main set concluded with one of the night's hottest numbers, "See These Bones," fueled by the dreadlocked Lorca's grinding bass and the lanky Elliot's monstrous drumming.
As they often do, they wrapped up the night with Lucky's "The Blankest Year," which encouraged a dozen or so fans to jump on stage and dance to its exuberant refrain "Oh, f**k it/I'm gonna have a party!" Sixteen years after scoring a fluke MTV hit with "Popular," a Nada Surf concert still feels like a party, and the band shows no signs of slowing down.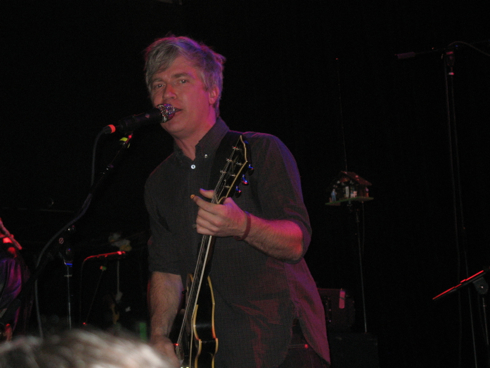 comments powered by